---
Reading Time:
3
minutes
FINAL CURTAIN – Dateline 2048. Chapter 2. GEOFF POULTER concludes his trip into the future where he saw the last rites being applied to the great game of footy:
THE evolution of Australian Rules in its final 30 years and the changes in status and destiny of the AFL clubs makes for fascinating reflection. Tracing the fortunes of the 18 clubs from 2018 shows just how often they were merged, re-located, wound up, revived, and renamed in the past three decades.
The last AFL premiership was won by the Mumbai Wasps (formerly Richmond Tigers/Bengal Tigers) against the Darwin Indigenous All-Stars, a team launched by Phil Cleary during his short but effective reign as independently-appointed El Supremo in 2028. Like Keats, Len Smith, JFK and Whitlam before him, in other fields, strongly-focussed Cleary achieved a lot in a brief stint.
He cut the interchange numbers; shortened quarters; constructed a more even draw; reduced the AFL's pre-occupation for social engineering; re-introduced 2.08pm Saturday games; organised more tickets for grand final competing club members (fewer for rich corporates); lengthened club player lists with softer access to father/son players; made drastic staff and salary cuts to a Fat Cat administration; worked feverishly to restore ailing grass roots footy and the once-popular VFA. He was so thorough and precise he even insisted on themes that might be considered a tad trivial – including banning runners, ensuring an uncompromised draft, putting names on jumpers and numbers on shorts; getting rid of annoying loud speaker noise at the intervals and bewildering long-range television cameras shots.
But, most importantly, he railed against extreme political correctness. Who would have believed that booing, clapping and yelling were banned in 2027 and, not long before that, women's matches had to be curtain raisers to all league games.
The last losing preliminary finalists were Shanghai-Port (formerly a merger of Port Adelaide/Adelaide) and Van Diemen's Land (Melbourne's re-located team based in Tasmania), often irreverently referred to as VD Land. Melbourne's MCG home ground was used as a base camp by the military involved in the Axis of Evil wars – and later, under a rare merciful regime, was used to accommodate the homeless, which has reached startling proportions, among Melbourne's teeming millions (10).

Several other clubs somehow survived, despite the progressively increasing health and safety pitfalls, until the final season. The Western Bulldogs, after merging with GWS and the Swans to form the Even Greater West, returned to their roots (albeit even further west) to become known as Wyndham/Williams Landing Wild West, based among that district's burgeoning population.
Founding 1897 VFL clubs and fierce rivals, Essendon and Carlton, merged to form the Same Old Butchers, their original nicknames. St Kilda and Hawthorn combined to become the Storks, based at Hawthorn's elaborate, new headquarters at Dingley.
North Melbourne was sent to the Gold Coast, but the Kangas lasted there about as long as they might have had they relented to league pressure and shifted in 2008 – NOT VERY! The Gold and Sunshine Coasts eventually lost further appeal after environmental damage to the Barrier Reef.
North also accepted an offer from charitable Geelong (repaying a moral favor for North's vital support in a deadlock vote for Geelong's re-admission to the competition late in World War 11) to become the blue and white KKK – the Kardinia Kangaroo Kats. Collingwood changed its name to become a mix of its ironic literary moniker and its 19th century pioneer name – to be known as Carringbush Brittanica and re-introduced the long-lost traditional two-up games to replace those insidious pokies.
Footy died a natural in Queensland and NSW – no great surprise with economic constraints – and when Western Australia seceded from the Commonwealth, not wanting to share its wealth after world-record diamond/gold/mineral discoveries, that spelt the end of what had become the merged Wet Toast Doctors. As they say, the tyranny of distance.
Long disbanded clubs Fitzroy and University were briefly revived, as a team known as the 'ROY MASTERS when an academy was established in former Lions' territory. But when followers became pre-occupied in protesting on issues such as climate change, green energy, boat people, the republic and (provisional) free speech – instead of the more meaty, immediate and relevant subjects (to us oldies) such as health, aged care, fairness, wealth distribution, jobs and safety/security — that short-lived union was given the right royal order of the boot.
Richmond topped 100,000 members in 2018 and had increased its Indian (Mumbai) base to one million by 2028 before the malaise, in the form of those shattering neuro-surgeon revelations and the consequent legal cases, which carved a swathe through the football world with frightening financial repercussions, and, as mentioned in the previous chapter, brought an end to the greatest game God had created.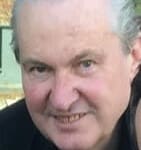 Author:
Geoff Poulter
GEOFF POULTER, 69, has spent 51 years in sports media. He was the last Melbourne Herald chief football writer. CV: Sports oracle, author, historian, impersonator, raconteur, poet, quiz whiz, philosopher, song-writer, intellectual scholar – and still employable!
Comments
comments
0 comments