---
Reading Time:
3
minutes
EACH YEAR the new batch of footy Hall of Fame members are announced. But, as GEOFF POULTER, points out, there are always many deserving stars whose names don't get read out:
IT MUST BE the most difficult job going around – being an Australian Football Hall of Fame selector. For those six new members inducted last week there are scores of others with similar credentials.
Being a Hall of Fame selector is about as difficult as being an AFL umpire; a Test cricket selector; shaping a statute to resemble the subject; solving the state/Catholic/private school fund allocation wisely; or deciding on a fair water distribution of the Murray-Darling basin between the four relevant states. Tough jobs all!
There are now 281 inductees in the Hall of Fame and about six a year are usually added. Not a lot when you consider more than 12,000 have played senior AFL (VFL before that) and that two new members are usually chosen yearly from outside Victoria. We are reminded that it is not just an AFL Hall of Fame – hey, Tassie is overdue for a mention!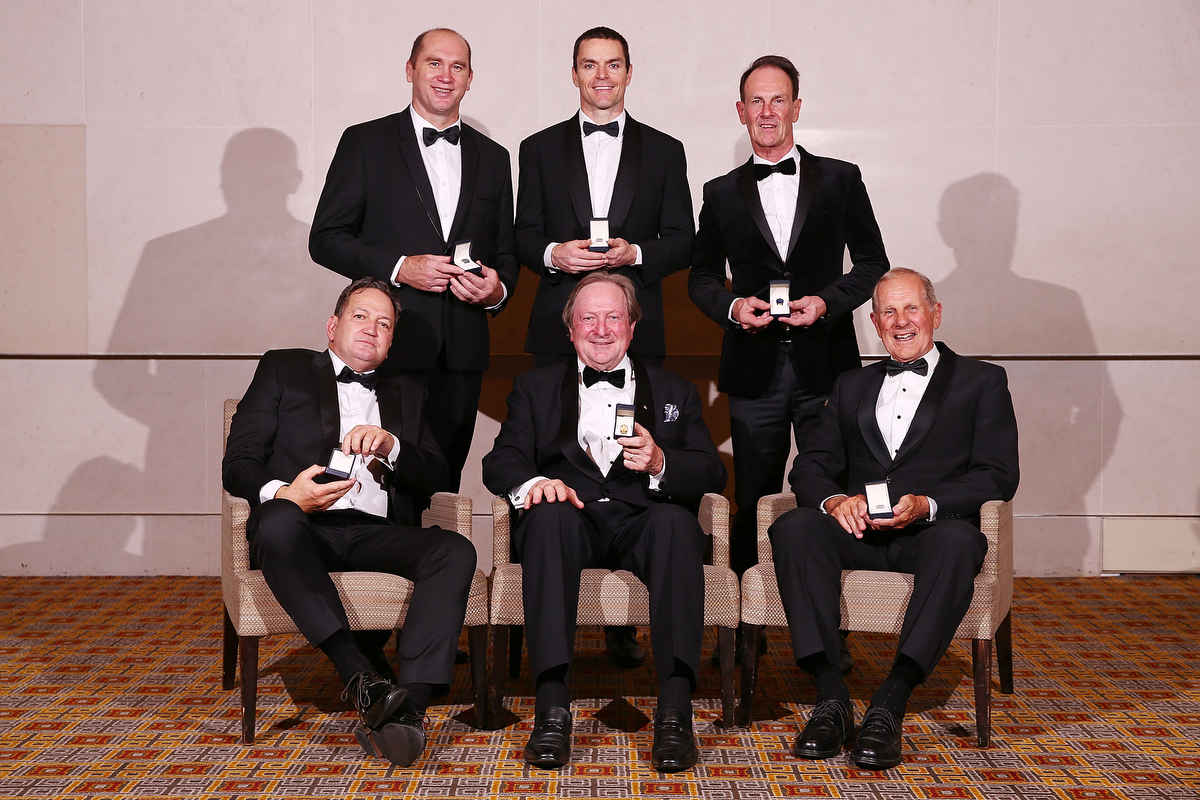 Fast forward 12 months and note that the much-decorated Simon Black becomes eligible after the mandatory five-year waiting period following retirement. So, effectively, that will leave just three new Victorian members for 2019. There are plenty of players still outside the 281 who one would regard at least the equal to some of those already in. I've compiled two teams of those "not yet in" to demonstrate just how difficult it must be to line up the feats of one player against another – particularly when you get down to No 281 to declare that this bloke, at No 282, deserves to be next in.
TEAM No 1
B: John James, Herb Henderson, David McKay.
HB: Ken Hunter, Gary Hardeman, Don Williams.
C: Darren Millane, Geoff Raines, Laurie Dwyer.
HF: Nicky Winmar, Roger Merrett, Gary Buckenara.
F: Don Cordner, John Dugdale, Thorold Merrett.
R: Denis Cordner, Brent Crosswell, Simon Black.
I-change: Trevor Barker, Bill Picken, Alastair Lynch, Bill Stephen.
Hunter, Williams, Raines and Dugdale are the ones I would rate as most unlucky to miss so far. Hunter was a marvellous defender with his courage in the air; Williams was extremely highly-rated by his premiership team-mate Ron Barassi; Raines won three BFs in four years including a premiership year; Dugdale was a wonderful player for a long time.
Henderson had a solid record on John Coleman; Roger Merrett was probably the most influential player in the competition during the 1985 finals series; Denis Cordner is first ruck in Melbourne's team of the century; Crosswell was rated by team-mate Adrian Gallagher as his most talented team-mate; Thorold Merrett was the master of the stab pass.
TEAM No 2
B: John Beckwith, Fred Goldsmith, Gary Pert
HB: Chris Mew, Ian Shelton, Bert Deacon.
C: Dick Clay, Bill Barrot, Bluey Adams;
HF: Laurie Mithen, Bill Twomey, Owen Abrahams.
F: David Clarke, Jock Spencer, Ben Cousins.
R: Ray Gabelich, Sergio Silvagni, Rod Ashman.
I-change: Jim Krakouer, Stan Alves, Garry Lyon, Peter Box.
Barrot was a dazzling centre in big games; Twomey was a match-winner who kicked 11.9 in about a half against Footscray; Abrahams was a classic half-forward around whom legendary coach Len Smith designed his "leave him space" forward line.
And outside those 44 there are at least another dozen high-class players who would not look out of place in the 281. They will get in eventually, is the appropriate cliché. But at about three a year, and with recent players gradually becoming eligible, it's going to take a while.
FOOTNOTE
It would be enlightening to be able to read in the newspapers the names of those already in the Hall of Fame – alongside the race results in five-point type size if space is a problem.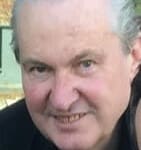 Author:
Geoff Poulter
GEOFF POULTER, 69, has spent 51 years in sports media. He was the last Melbourne Herald chief football writer. CV: Sports oracle, author, historian, impersonator, raconteur, poet, quiz whiz, philosopher, song-writer, intellectual scholar – and still employable!
Comments
comments
0 comments