---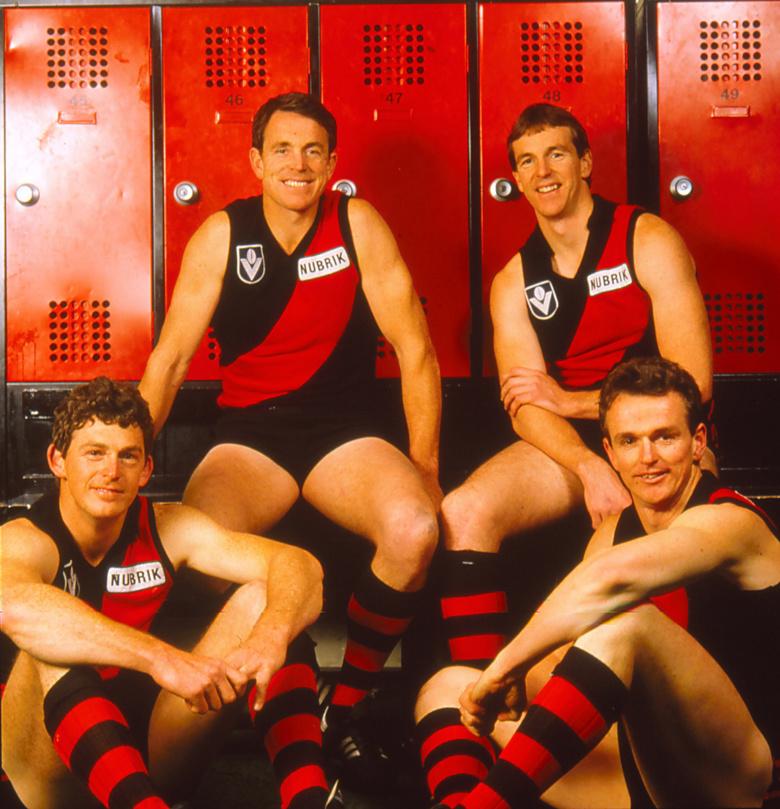 Reading Time:
4
minutes
THEY'RE ONE OF the greatest of all footy families – and it's no surprise to learn who the inspiration was, writes RON REED:
TERRY DANIHER IS among the countless Australians who have been inspired by his younger brother Neale's courageous fight against motor neurone disease, a battle he ultimately will not win. But the inspirational aspect of their relationship goes back a lot further than that.
When Terry arrived at Essendon in 1978 after two lacklustre seasons with South Melbourne, unsure of whether he had a future in football, it was Neale who told him to "wake up to myself and have a crack". The result was one of the all-time great careers: Terry played 294 games for the Bombers for a total of 313, captaining them to two premierships and making three All-Australian teams, one as captain, and earning entry into the AFL Hall of Fame. Sadly, Neale – who was just as talented if not more so – managed just 82 games before a knee injury wrecked his career, but that was enough to win a best and fairest and to become captain before Terry did. Their other two brothers, Anthony and Chris, also played with Essendon, all at once on one memorable occasion.
Terry's story was almost very different, he told a packed audience at last week's fortnightly Friday lunch hosted by former Carlton star Percy Jones at the North Fitzroy Arms pub.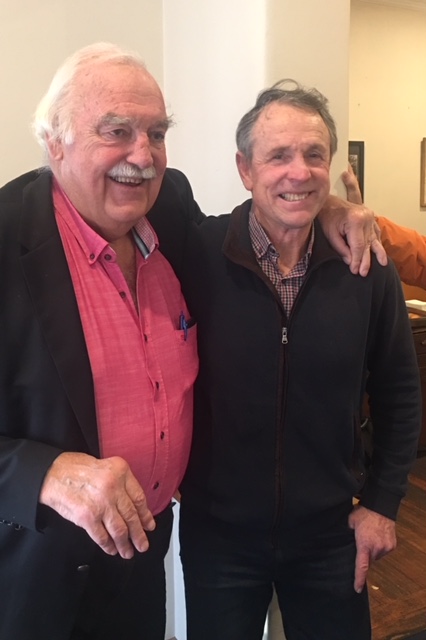 Daniher, 60, was traded to Essendon for Neville Fields, a good player but near the end of his career. South Melbourne, coached by Ian Stewart, certainly got the worst end of the deal as far as that went. But it got worse. While they still had Terry, they also signed Neale – but only after the boys' father Jim made South secretary Oberon Pirak sign a piece of paper agreeing that they should never have to play against each other during their careers. Then when the Swans were ready to move Terry on – he happily agreed to sign with Fitzroy before sweet-talking Essendon heavies stepped in – they wanted to keep Neale. After a heated argument on the phone, Jim made the long drive from the family farm in Ungarie, NSW, to Melbourne to confront Pirak with the signed document and a demand that Neale also be cleared to Essendon. Reluctantly, Pirak honoured the agreement.
Terry, famously laid-back during his career and still, takes up the story: "I had never had to make decisions, but Neale did because he had gone away to boarding school at Assumption College, Kilmore. One day we went for a run together and he said to me, 'Mate, you've stuffed up so many times but for the sake of the family, let's see if we can't make something happen (at Essendon). Just have a bit of a crack, eh. We can do this and we'll do it together.
"So, we rock into Essendon and bugger me dead he waltzes straight into senior footy whereas I'd had to play seconds for a year or so (at South). Then what really gives me the shits, he wins the best and fairest in his second year (third, actually). Then they make him captain, the youngest ever at Essendon. That really gave me the shits because he's telling me what to do. Hang on a minute, this can't be right!
"Unfortunately, his knees went. He had bad luck right throughout his career. But I blame his knees going on … well, I don't think I ever saw him lift a bale of hay in his life. Serves you right, I said.  He never had to do all the land clearing and stuff I had to do."
It goes without saying, of course, that TD, as he is universally known, is speaking tongue in cheek when he complains about the kid brother getting it easier than he did himself. In truth, he couldn't be prouder of Neale. With the help of the family – there are 11 siblings in all, the four boys and seven sisters – Neale has raised nearly $30m to help find a cure for the insidious disease.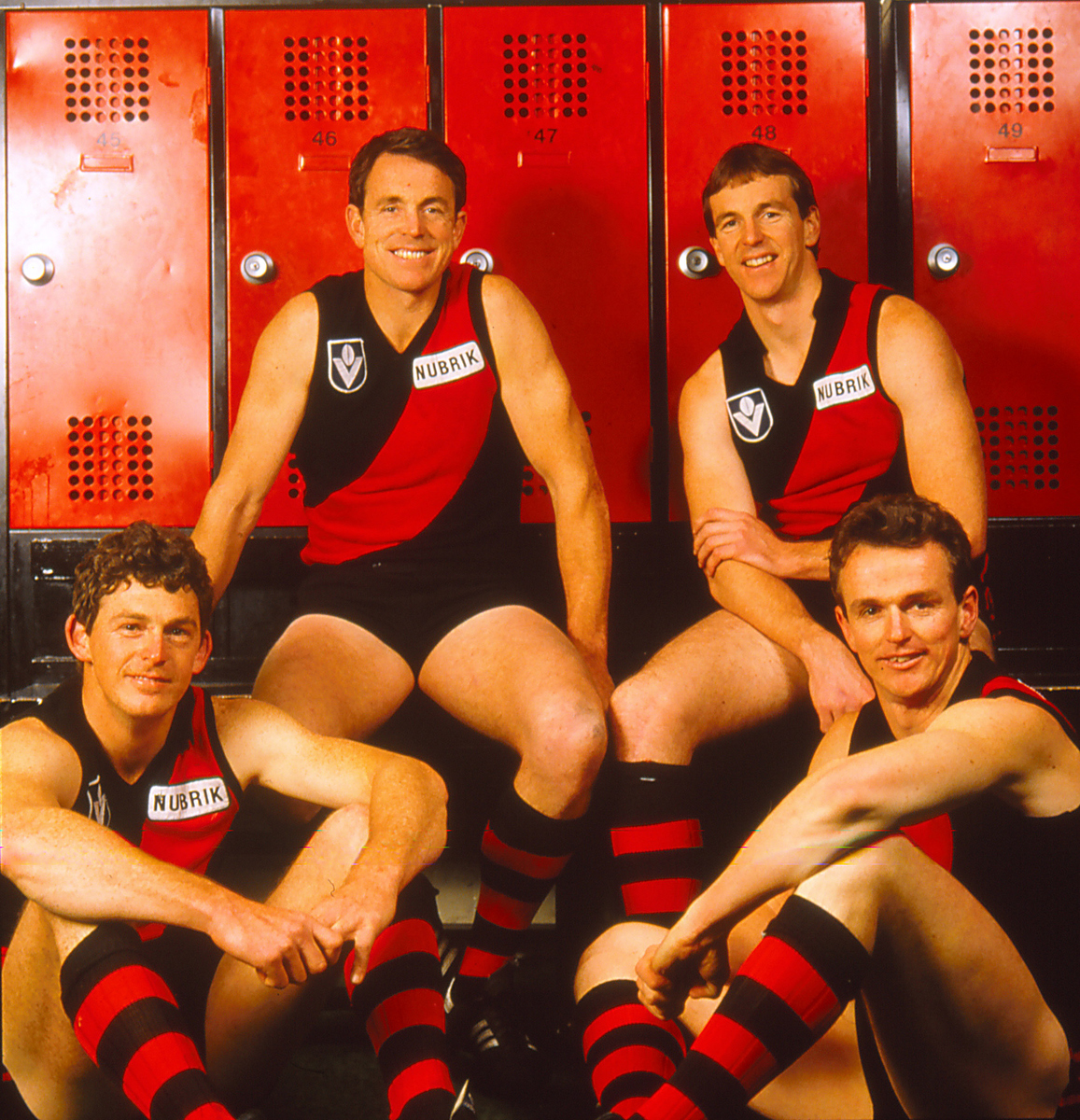 "The best thing about it is what it does for the family is we get out and meet people and we see how generous people can be," Terry said. "And he is helping other people who have the disease because instead of just sitting in a bedroom and wasting away as they go slowly downhill, they see him out there having a crack. He brings others along with him. They're not embarrassed, they want to be part of it rather than just sitting at home and wasting away."
Football has produced many great family dynasties over the years. There haven't been many to match the Danihers, either in achievement or in attitude.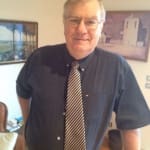 Author:
Ron Reed
RON REED has spent more than 50 years as a sportswriter or sports editor, mainly at The Herald and Herald Sun. He has covered just about every sport at local, national and international level, including multiple assignments at the Olympic and Commonwealth games, cricket tours, the Tour de France, America's Cup yachting, tennis and golf majors and world title fights.
Comments
comments
0 comments