---
Reading Time:
8
minutes
HE CLEARLY isn't the most popular sports administrator in the land, but the outgoing Cricket Australia CEO had his fair share of runs on the board, says Chief Writer RON REED:
THE WEEK THAT WAS: THE AMOUNT and tone of the storm of negative criticism, bordering on hate mail, directed towards outgoing Cricket Australia chief executive James Sutherland this week was extraordinary – and disappointing on several levels. Whatever mistakes he made during his 17-year tenure – and sure, there were a few – he deserves far more applause and respect than he is getting, which from sports fans in general was almost nil. Reading social and even some mainstream media, you would think he has taken the game to Hell in a handcart and that is far from the case.
True, he is exiting on a recently unhappy and unfortunate note and amid two reviews into the culture of the organisation on and off the field, for which he cannot avoid some responsibility. But there is a limit to that, surely. It's not like he took the field in Cape Town with sandpaper in his pocket himself, or that he ordered the team leaders to do so. When the drama unfolded, he – and his bosses, the CA directors, who share the responsibility – took strong action to ensure no such embarrassment would ever be repeated. And now many of his critics are claiming they over-reacted. You can't have it both ways, that the leadership has been too weak and ineffective and then, when something goes wrong, that it is too strong. That's a no-win.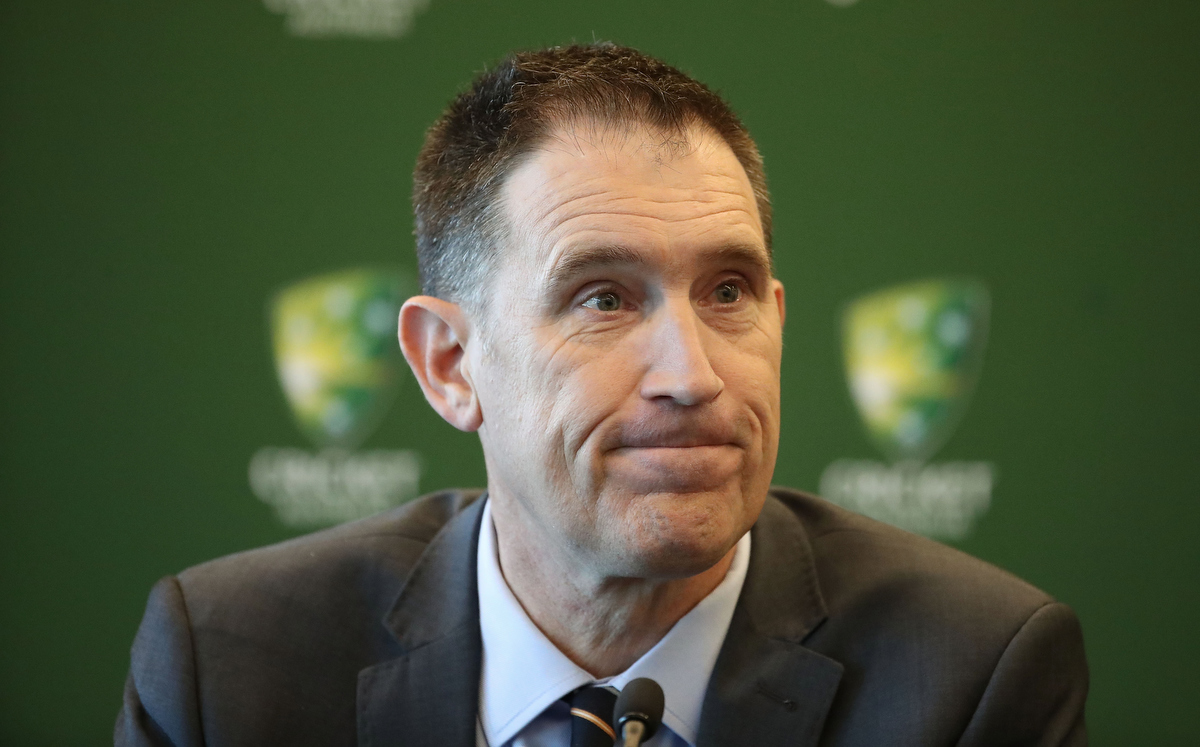 In any case, in the weeks since then – still on Sutherland's watch – the Australian team's image has already been repolished to a significant extent, even if that has yet to be meaningfully tested in the heat of on-field battle. The dressing-room is under entirely new management, with Justin Langer replacing Darren Lehmann as coach and Tim Paine taking over from the disgraced Steve Smith as captain. Langer's appointment has met with universal approval – no-one is suggesting CA has got this important appointment wrong – and everything the gritty little West Australian veteran has said about behaviour and respect has resonated positively. Much the same can be said for Paine, a much more surprising choice for what has always been the most prestigious sports job in the land. On arrival in London this week to begin his first real crack at the assignment, he frankly admitted in an impressive interview with the Wisden Cricket Monthly magazine that the team had previously been guilty of an unpleasant, hostile, win-at-all-costs approach because "that's what we felt the public wanted". He added: "We border-lined on abuse and going too far." But the penny had already started to drop before Cape Town, he said. Now, "belittling and berating" opponents would no longer be acceptable, Paine said. Perhaps it is worth adding that Smith's remorse is palpable and if and when he returns, as he surely will, although probably not to the captaincy, he also will be a positive influence on the on-field culture. It is, as they say, an ill wind … and, yes, every cloud has a silver lining.
In their haste to point out his shortcomings, the Sutherland-bashers choose to ignore the big-ticket things he did achieve, such as the Big Bash, day-night Tests, professional women's cricket, the successful hosting of the last World Cup, huge profitability, greatly-increased participation and the eventual, if belated, resolution to the bitter pay dispute last year. And yes, we do hold the Ashes. These are all big ticks. There have been plenty of challenges along the way, none of which have lost him the confidence of his employers, with five different chairmen having scrutinised his work.
Because cricket is such a popular sport, he has millions of other people taking an interest in his performance, too. Perhaps their assessments have been coloured by his personal style. An accountant by profession, he is rarely seen not clad in a sober dark suit and tie, he seldom engages in public levity, and at the outset he was an awkward performer in front of the TV cameras, something he has worked on without ever really mastering. But for what it's worth, not much, if any, of the negativity this week, as far as I could tell, came from anybody who knew him well either from playing cricket with or against him or from working with him or – as this column did for most of his 17 years in the job – dealing with him on a professional basis. His former head of communications, the now long-retired Peter Young, spoke for plenty of people when he tweeted: "History will say well done James. Worked closely with James for 13 years in a closely-scrutinised, issues-rich environment on more issues than I care to (or can) remember. His starting point was to always ask: what here is in the best interest of cricket?" And former Victorian captain Darren Berry said: "People who don't know James Sutherland can say what they will about his tenure. He and I played together as teammates and battled hard as opponents. What I can say he is an honest, highly respected friend and above all a quality human being. Congrats Suddsy on all you have achieved."
There are plenty of seconders to that sentiment.

IT IS A measure of the esteem in which Evonne Goolagong-Cawley has always been held – you would be hard-pressed to find a more enduringly popular Australian sports figure over the past 50 years – that she is still, aged 66, collecting awards and accolades hand over fist 38 years after the last of her seven Grand Slam triumphs, the 1980 Wimbledon. That was when she became the first mother to win a major title, a feat since equalled only by Belgian Kim Clijsters – and which the great Serena Williams failed to emulate at her first attempt at the French Open during the week, withdrawing with a shoulder injury after two victories. Cawley was on hand to watch Serena implode because she was being presented with the International Tennis Federation's highest honour, the Philippe Chatrier Award, for services to tennis on and off the court. This was not merely because she was such a good player – she won 86 titles overall – or, as they say, an absolute ornament to the game, humble, ever-smiling and inspirational. She continues to exert a positive influence through the game that gave her so much. These days she runs the Goolagong National Development Camp, which uses tennis as a tool to encourage indigenous kids to make the most of their lives. "It's something I enjoy and am passionate about," she says. It is why she was awarded the prestigious AC gong in the New Year Honours. She also got a motherhood accolade at the Australian Open. "It's been an amazing year," she said when accepting the ITF award. Given her background, growing up in a dusty bush town with few privileges and little access to organised sport, it's been an amazing life, actually.

RUGBY League is mostly about congested packs, passing the ball backwards, limited scoring – and more high hits to the head than are recommended by the medicos. Does that sound familiar? Maybe that's why 87,000 rocked up to the G for the State of Origin opener on Wednesday night – footy fans might be finding it harder to tell the difference these days. Just saying. For what it's worth, it was a pretty entertaining match, as was the last time SOO came to the G, in 2015, when NSW also won. Given that the tickets were expensive – even MCC members had to pay, which doesn't happen often – and that Melbourne's two most popular Leagies, Cam Smith and Billy Slater, were absent from the Queensland line-up, it was a huge result for the code and guarantees that it will be back on a regular basis.

BOB Skilton has his old footy club, no longer South Melbourne but the Sydney Swans, to thank for his imminent immortalisation, with a statue about to be erected near the old Lakeside Oval, once the home of the Swans. But another of his clubs has welcomed the news. The triple Brownlow medallist has long been a prominent member of the Vingt Cinq Club, a 50-odd-year-old collection of former stars from a range of sports as well as a few sports media and administration notables. Skilton brings to six the number of Vingt Cinq past and current members who now have statues in their honour, the others being Ron Barassi at the MCG, EJ Whitten at the old Footscray ground, Neil Roberts at Melbourne High School, Lionel Rose in Warragul and Johnny Famechon in Karingal. This is almost certainly a record for any club, but not content with that, president Leon Wiegard is now lobbying for tennis legend Frank Sedgman to be added to the list, while the original president, Ian McDonald, is pushing for superstar cyclist, the late Sid Patterson – and rightly so, in both cases. There are well over 30 sporting statues, including a few racehorses, in various parts of Melbourne and Victoria.
SPORTSMAN OF THE WEEK
Neale Daniher, simply for this interview, one of several he did on various TV footy shows to promote the Big Freeze fund-raiser at the MCG on Monday:
"Motor Neurone Disease is a progressive disease, it takes things from you, all the things you love. I love to play tennis, you can't do that. You can't drive. I can't dress myself. I'm struggling to talk, and I will miss that, because as you know I'm a very funny guy. I'm hilarious. What I will miss the most is to have a belly laugh. It will eventually take that from me. So MND progresses and it takes — but there's one thing it can't take … your last great freedom and that's the right to choose your attitude, no matter the circumstances. You choose your own way and my attitude is don't give up, don't give in and you can't take that from me. My motor neurones are fighting hard — go you good things — but I'm realistic. This will probably be my last opportunity to talk. Next year, if I'm alive, I will be grunting, trying to grunt funny jokes." Are you scared? "No. If you dwell on what will eventuate you can't help but get scared. You have a freedom to choose what you think. You have a freedom to choose your attitude and I have a positive attitude, focus on what I can do. If I stay there, I'm okay. But if I move away from that, we all fall for playing the victim. Everyone is a victim, everyone has injustice in their lives, everyone has bad luck. But if you stay there, you go nowhere. So, I choose to think, 'What's an opportunity, what can I do, where's our next laugh?' If you focus on that you get by. We have a family philosophy — play on. Just play on. In football, if you play on, something happens. If you go back, don't play on, nothing happens. And we'll keep playing on."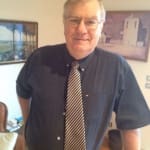 Author:
Ron Reed
RON REED has spent more than 50 years as a sportswriter or sports editor, mainly at The Herald and Herald Sun. He has covered just about every sport at local, national and international level, including multiple assignments at the Olympic and Commonwealth games, cricket tours, the Tour de France, America's Cup yachting, tennis and golf majors and world title fights.
Comments
comments
0 comments