---
Reading Time:
5
minutes
THEY'RE FOOTY'S two most successful clubs – ever – and even though they are on hard times now, Carlton and Essendon have plenty to look back on, says Chief Writer RON REED:
FOR CARLTON fans, the 2018 season drought has been a long time breaking. Eight rounds. But at least when it came on Saturday in the form of a 13-point triumph over Essendon, it was both sweet and symbolic. The rivalry between the Blues and the Bombers goes as far back as it is possible to go, and there are few, if any, that are fiercer, with the possible exception of Carlton and Collingwood. Both clubs were foundation members of the then VFL when it began in 1897, Essendon winning the first premiership. Since then, they have been locked together as the competition's most successful institutions, each winning 16 flags – although it must be said you need to have been watching footy for a fair while to have been a witness to much of that. As the 21st century has progressed, it has been easy to forget that proud and powerful statistic, which is no doubt why it featured on Carlton's banner on Saturday. Essendon's last win was at the turn of the millennium, 2000, and Carlton's was in 1995 so it is fair to describe the fans of both as long-suffering.
However, the past, distant as it might have been, resonated strongly this time around. During the week, the Bombers held a 25-year reunion of their second last flag in 1993 and on Saturday, the Blues went back twice as far for a 50-year get-together of the survivors of the 1968 flag, when they beat, yes, Essendon, by three points despite kicking one fewer goal in a dour and unspectacular war of attrition. They're all mostly in their seventies now, if not their eighties, so there was a lot of very grey hair in evidence, if there was any hair at all in some cases.
It could be reasonably argued that this was the most important of all Carlton's premierships because it kick-started the best era of the club's history. They had won eight flags previously but none since 1947, which prompted what was then the most controversial recruiting coup in the game's history, with Ron Barassi lured from Melbourne as captain-coach. It took Barassi four years to turn the ship around but when he did, he made it to three successive grand finals for two flags. The Blues proceeded to make that seven in 20 years in what was virtually a dynasty.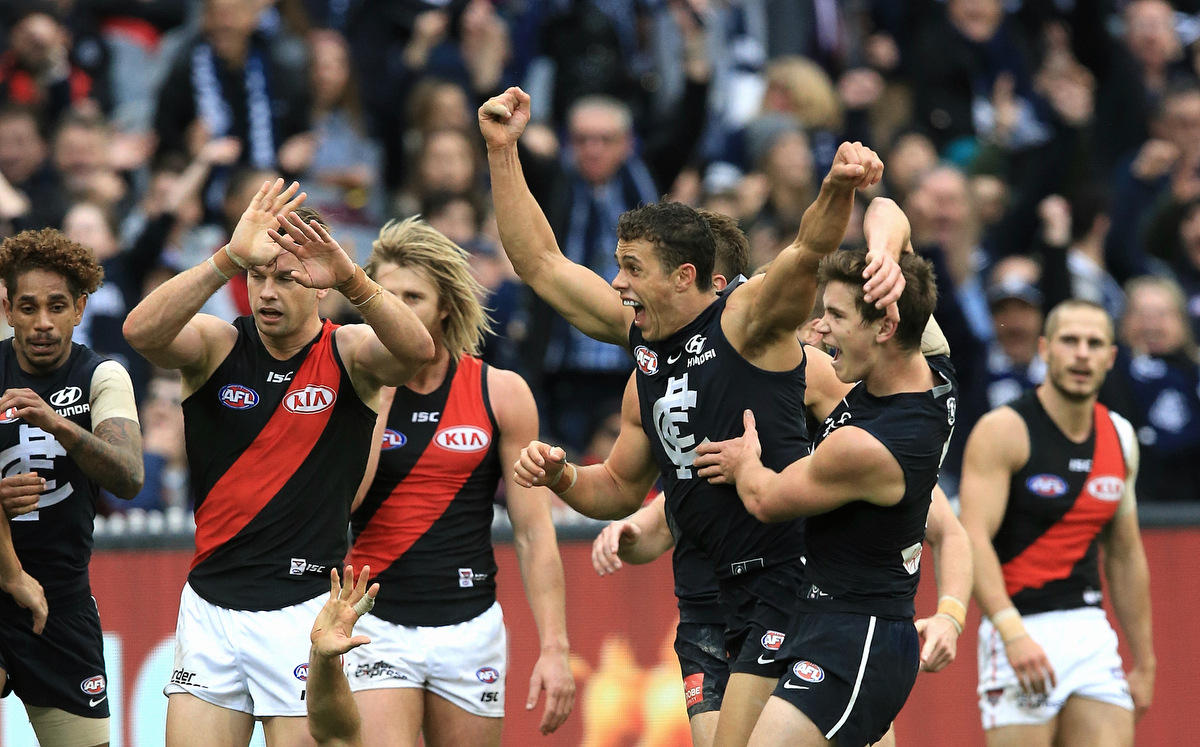 The 1968 team was, as they used to say, star-studded. Barassi had stopped playing but it contained the only two official AFL Legends the club has ever had in John Nicholls and Alex Jesaulenko (Barassi is also listed as Carlton's third one but that's all to do with his prodigious playing record with the Demons). The patriarch of the Silvagni clan, Serge, and rugged full-back Wes Lofts were others, as was a young Robert Walls and Brent Crosswell, Percy Jones and Adrian Gallagher, Gary Crane, John Goold, Kevin Hall, Ian Collins, Bryan Quirk and Ian Robertson. That's a lot of top-end talent, especially when you compare it with the Bombers' 20, the names of almost all of whom are barely recognisable to fans who weren't around back in that distant day.
They weren't all champions in the old dark navy blue. In most premiership teams, there are one or two journeymen who can consider themselves lucky. Take a bow, then, Billy Bennett, one of the more colourful characters this column has had the pleasure of getting to know. Bennett, 20 at the time, and the veteran of just 10 games spread over three seasons – none the previous year – lined up in the key position of centre half-forward, despite the presence of future champion Walls down in the back pocket and didn't add to his career tally of nine goals. He never played another game and departed with an enviable record of having been in winning sides 81 per cent of his brief career. He then spent decades as a knockabout jack of all trades, footy included, in outback Australia before returning to Melbourne a few years ago, where he can now be found more often than not at the bar of celebrated team-mate Percy Jones's regular haunt, the North Fitzroy Arms pub, where he is a much-loved local identity. He would have been totally unrecognisable at the G on Saturday but no less welcome for that.
That Grand Final attracted a crowd of 116,828, by far the most ever to watch Carlton play Essendon and the most that ever will. This time, 44,669 turned up, which for a clash of the two most successful clubs ever, at the traditional time of early Saturday afternoon at the home of the game, felt like "unders". But that's probably what you have to expect when both teams are already well and truly out of contention to play any meaningful role in the business end of the season.
What the faithful got was, not surprisingly, a contest low on skill level, especially in the first half, but nonetheless entertaining to watch with the scores never far apart and the lead changing several times. No one player dominated the game, but the Blues can thank the Curnow brothers, Ed and Charlie, for providing the inspiration and, in Charlie's case, the creativity and impact that made the difference. They kicked five goals between them. As Eddie McGuire said on TV, coach Brendon Bolton should have been making plans to serve Mrs Curnow breakfast in bed on Mother's Day the following morning. It is no secret that these two are on the way to becoming stars of some magnitude, with Charlie's more spectacular style invoking comparisons with former champion Anthony Koutoufides. But Ed's shutdown of Bomber star Zach Merrett, while accumulating 24 disposals and 13 tackles himself, was probably worth the three votes. Together, they are the future face of the club.
Much of the media commentary afterwards was devoted to the dismal plight of the Bombers, who were touted as premiership contenders pre-season but who have now lost six of their past seven games, winning only two in all – one more than Carlton, who had become favourites for the wooden spoon. The Blues – without players of the calibre of skipper Marc Murphy, Sam Docherty, the out of sorts Jacob Weitering and Caleb Marchbank, deserve a more positive review. In their dire situation, any win is a great win. But only if you barrack for them, perhaps. There is – always, no matter how they're travelling – a great deal of schadenfreude attached to the Bluebaggers, much of it rooted in the excesses of the 70s and 80s where the club believed its deep pockets entitled it to run roughshod over the rest of the competition. They have paid the price for that for a long time now, but, seriously, surely no-one really wants to see such a storied entity consigned to permanent mediocrity or outright failure. It will be good for football when they finally get back to where they believe they belong.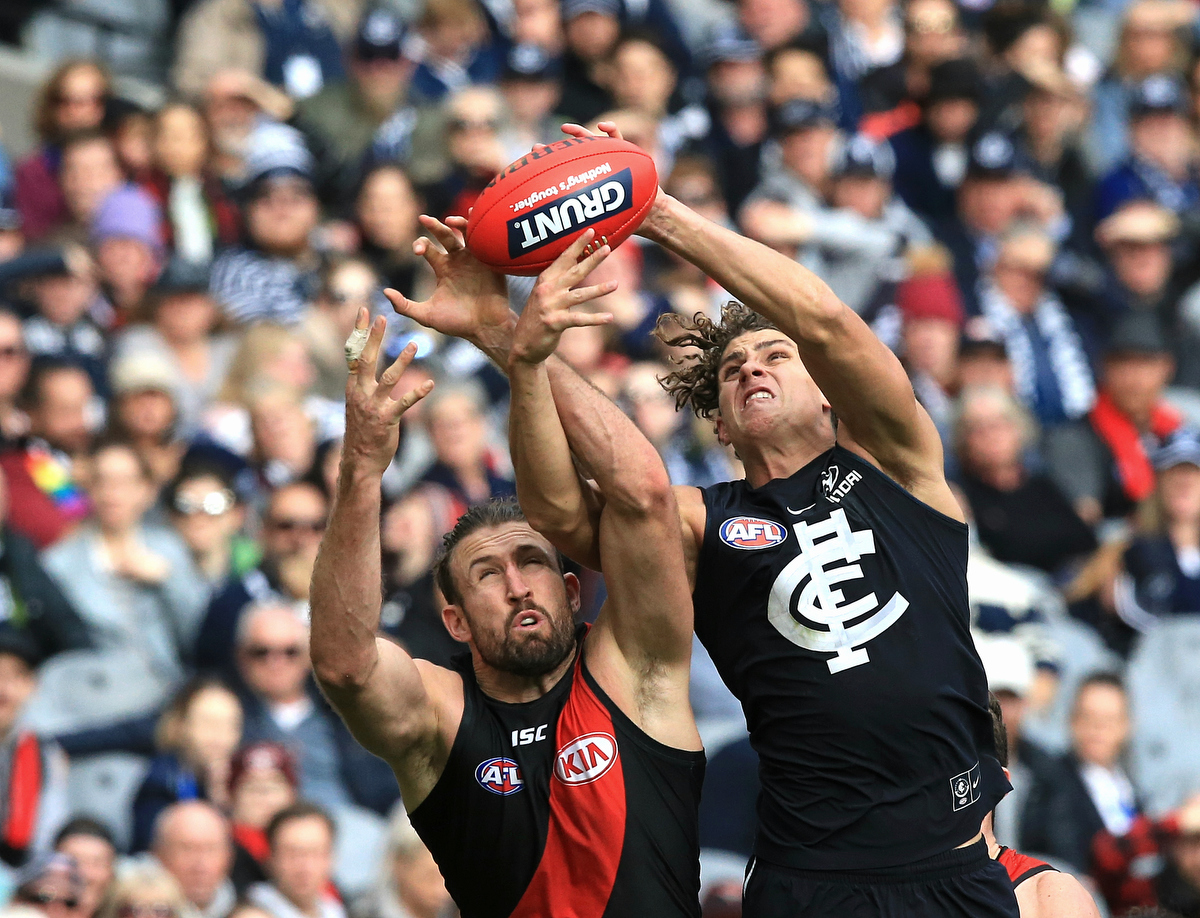 If nothing else, at least this win lifted them off the bottom of the ladder. It was also a massive morale booster. That famous theme song, da-da-da-da-da-da, seemed to echo around the great stadium longer than usual as the players migrated to the far end to thank their patient fans, and they were a long time heading down the tunnel to the dressing room. As celebrations go, this was the full nine yards, with a faint but not indiscernible echo of grand final days in the distant past. Up in the VIP area, half a century flashed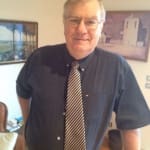 Author:
Ron Reed
RON REED has spent more than 50 years as a sportswriter or sports editor, mainly at The Herald and Herald Sun. He has covered just about every sport at local, national and international level, including multiple assignments at the Olympic and Commonwealth games, cricket tours, the Tour de France, America's Cup yachting, tennis and golf majors and world title fights.
Comments
comments
0 comments