---
Reading Time:
4
minutes
EVEN THE MCG will miss the pride of rugby league in two states as Cameron Smith steps down from the big stage, writes RON REED:
IN ANNOUNCING his retirement from representative rugby league on Tuesday, Cameron Smith displayed one last touch of class – one more reason why the Australian, Queensland and Melbourne Storm captain is held in such high esteem by everybody in the game. Namely, he made his departure effective immediately, thereby ensuring that the focus on the forthcoming state-of-origin match in Melbourne, at the MCG on June 6, will be on the contest, as usual, and not on him.
He could easily have said that he was playing one more game or one more campaign before calling it quits, which would have made the series a de facto farewell tour. That would have been especially the case at the MCG, in his adopted home town. Nobody would have begrudged him that one little bit. In fact, there will be plenty of fans wishing he had taken that option, providing them with the opportunity to salute him on the game's biggest stage one more time. But self-promotion has never been Smith's style and you wouldn't expect him to change that at this late stage. In any case, he is not walking away entirely, not yet, with no decision having been made whether he will continue on in club football next season, where he is already the games record-holder.
Such take-a-bow tours do not always resonate well. A case in point was when Test cricket captain Steve Waugh announced that the 2003-4 home series against India would be his last, he was criticised – unfairly, in my view – for making it more about him than the result, which was more perception than reality. He started the series with a duck and finished it without a hundred, but was given an appropriately enthusiastic send-off at his home ground, Sydney.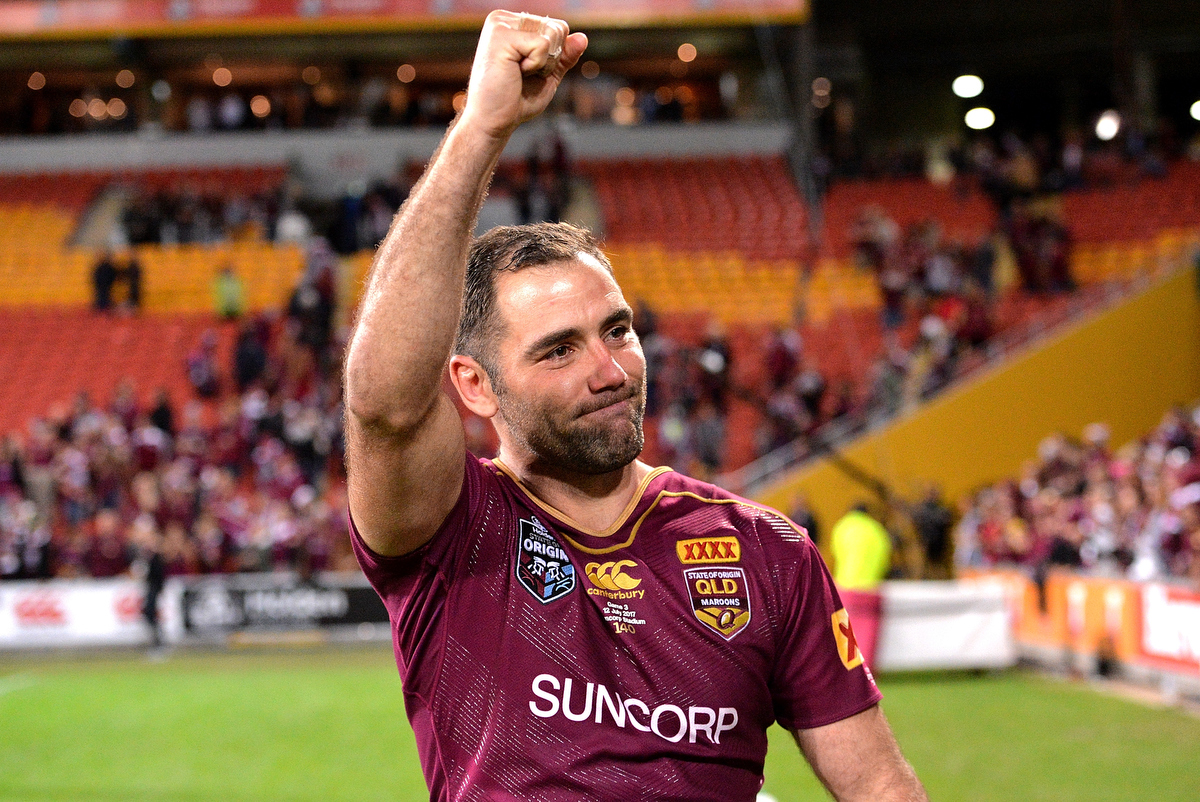 The MCG factor must have been difficult for Smith to ignore. As a long-time resident of Melbourne, he fully understands the magnetism of the great stadium, which has hosted SOO rugby league only four times before, three times in the 1990s and in 2015. Smith used to go there for the AFL Grand Final (or any other big event in any sport) whenever he could, always wishing he might one day get the chance to run out onto the hallowed turf. That opportunity finally arrived in 2015. I recall interviewing him in the grandstand a couple of days before that match and he was as excited as a schoolboy about to make his debut in the big-time. The crowd was a rugby league record of 91,513 and even though NSW won 26-18 Smith was delighted by what he termed a "fantastic experience". He said recently that he expects an even bigger crowd this time round.
Well, it will have one extra spectator – himself. It is possible, though, that his absence from the action might have an effect on the attendance because he is easily the best-known and most popular rugby league player in Melbourne even if Storm team-mate Billy Slater has his fair share of admirers. Given his achievements, Smith should be even more of an icon in the sports capital than he is, but that's just a fact of life in the home of the mighty AFL, where the Storm has spent almost two decades establishing itself as probably the most consistently successful football club in Australia, in any code, without ever quite … well, taking the town by storm. Nobody has been more integral to that than Smith.
The champion in the No 9 jumper has timed his exit well. All sportsmen aim to go out on top and Smith's 2017 season was something to behold as he captained Australia to the World Cup, Queensland to the State of Origin title and Storm to the premiership, while winning the NRL's best player award, the Dally M Medal, and the international equivalent, the Golden Boot. There is nothing left to prove at any level, certainly not at State of Origin. For the Maroons, he made his debut in 2003 and went on to play a record 42 matches, missing only one – the season opener in 2010 when he was injured – and has been captain since 2012. He won 26 matches, also a record.
At 34, there is not much left in the tank. "It's been a lengthy process for me to come to this decision," Smith said. "I started having small thoughts last year. Right now is the right time for me to finish up. Last year the series had an effect on me more physically and mentally than ever before. It's not fair on me, my family and my Storm teammates (to continue).
"I would have loved to have played on for a lot longer but unfortunately we don't live in a perfect world and those things don't happen."
Smith paid tribute to several coaches and his family. "The people that have sacrificed the most are my family," he said. "My beautiful wife Barbara and my children. My eldest has been to pretty much every rep game. I've been away from you for a long time but you've always wanted me to pursue my dreams."
Smith said there were weekends when he was unable to play for Melbourne where he was lying on the couch at home exhausted physically and mentally — and he believed few realised the toll playing at that level took.
"I couldn't quite back up after any of those Origin matches and maybe that was a sign there that it was time," he said. "Because I have always been very proud of my ability to back up. I wasn't offering much at home, either as a father or a husband."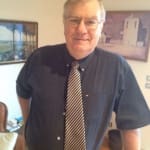 Author:
Ron Reed
RON REED has spent more than 50 years as a sportswriter or sports editor, mainly at The Herald and Herald Sun. He has covered just about every sport at local, national and international level, including multiple assignments at the Olympic and Commonwealth games, cricket tours, the Tour de France, America's Cup yachting, tennis and golf majors and world title fights.
Comments
comments
0 comments