---
Reading Time:
4
minutes
STAND BY FOR the biggest footy match of the year so far as Collingwood try to convince their long-suffering supporters that they have turned the corner at last, says Chief Writer RON REED:
HAS THE sleeping giant woken? For all of those footy fans – all of "us" – who like to say they barrack for two teams, their own and whoever is playing Collingwood, the evidence is, unfortunately, strongly in the affirmative. The proof may be as imminent as the coming late Sunday afternoon. That's when the Magpies take on Richmond at the MCG in what is shaping as easily the biggest blockbuster of the season so far, the Anzac Day showpiece against Essendon notwithstanding.
As usual, more than 90,000 crammed into the great stadium for that one, although many did not make it through to the final siren because the Bombers were well beaten long before that by a Magpie outfit that, having taken down one grand finalist, Adelaide, on the Croweaters' own hostile turf, will challenge the Premiers, who are again proving to be the team to beat, sitting on top of the ladder for the first time in memory. It is clearly the most dangerous the Magpies have looked in the long reign of controversial coach Nathan Buckley, which is now a seven-year itch demanding to be scratched.
The Tiger army now officially numbers more than 90,000 members, a League record, while the Magpies, the traditional pacesetters, appear to be keeping their figure – usually about 75,000 – under wraps, sparking speculation that they are losing support, not increasing it year by year. That shouldn't be a huge surprise given that under Buckley they have slid further down the ladder every year. However, there are still enough of them to ensure that the two leviathan clubs between them will stretch the G to bursting point. Is it possible a home and away game could break the magic 100,000 mark? The record is 99,346 for Collingwood v. Melbourne – the biggest rivalry of that long-ago era – on the Queen's Birthday holiday in 1958. That is a figure beyond extraordinary when you consider that 60 years ago Melbourne's population would have been a fraction of the almost five million that it is now. As a very young member of a staunch Demons family – more staunch than I proved to be – I was there that day, on my first visit to the MCG, the first of what must now be close to thousands.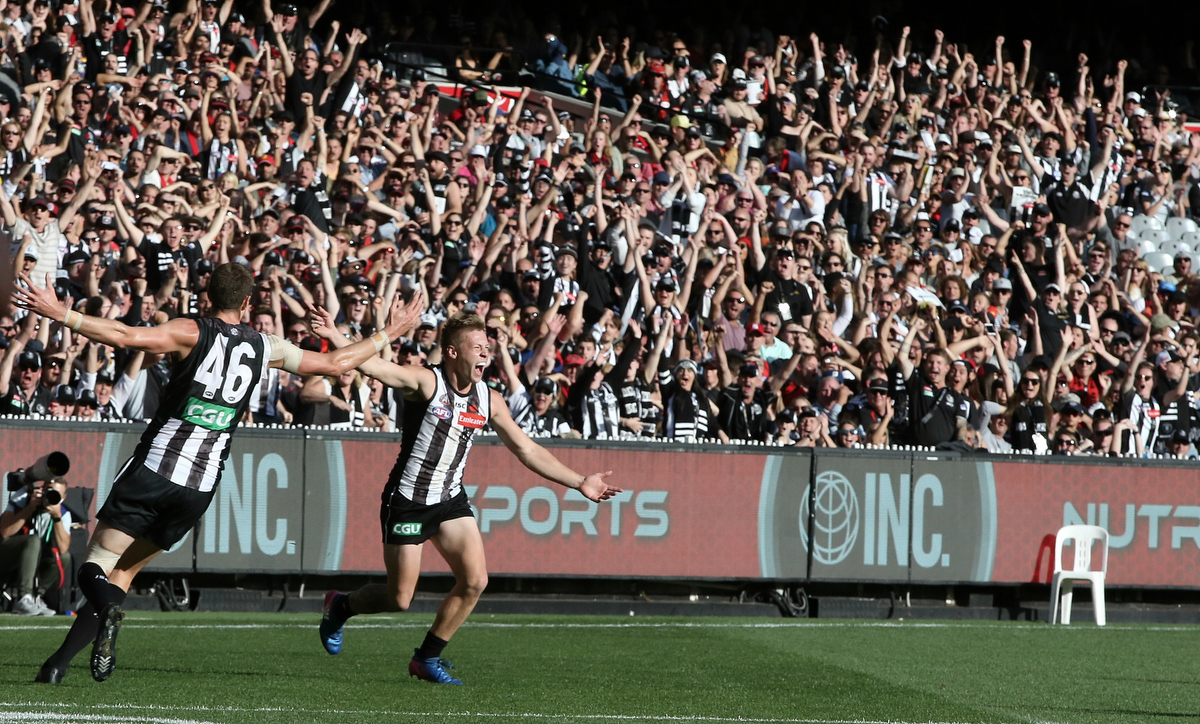 This latest one was a disappointment – not for any diminished sense of occasion, because the war-themed preliminaries and the general atmosphere generated by the presence of so many mostly young service personnel were as engaging as they have always been in the 24 years this fixture has been in place. Indeed, Anzac Day takes on a more powerful significance every year – there is now no chance of "lest we forget." Former Test cricketer Gary Cosier suggested on social media that it is now the true national day, ahead of Australia Day – although "Cose" might be biased given that April 25 is his birthday. Hope it was a happy 65th, mate!
No, the problem was the footy itself – and for that, the Bombers can take the blame. They were behind at quarter-time and barely competitive after that, kicking only one goal in nearly an hour across the second and third quarters and only four until a handful of junk-time forays enabled them to avoid the humiliation of having their score doubled, 101 playing 52 at the end.
It wasn't that Collingwood's performance was particularly scintillating, more that the Bombers just couldn't keep up and resorted to boring backline keepings-off, which earned them jeers from the grandstands. They didn't have anyone who remotely qualified as a potential matchwinner. Their regular go-to man, big Joe Daniher, started promisingly with a clever goal and actually ended up with the most ball of his career but failed to exert any real influence. His liveliest display was, perhaps, in returning fire to a spray in the three-quarter time huddle from senior team-mate Brendan Goddard, who had earlier been handing out similar advice to David Zaharakis. The controversial Jake Stringer was another who promised to deliver something substantial with two goals in the first quarter, but then virtually disappeared except when he was making mistakes. Overall, not a lot to like from a team that most people tipped to finish top eight and which is now bottom six.
The Magpies had all the stars with ball-winners Adam Treloar and Steele Sidebottom fighting out the Anzac Day medal for best afield. Treloar's game-high 34 disposals earned it but there would have been no dispute from where I sat if it had been Sidebottom for two smart goals when it mattered in the first stanza and plenty of hard-working influence for the remainder. Skipper Scott Pendlebury, who has played on Anzac Day more often than any other player on either side, was his usual productive self but you suspect Buckley might have been even more pleased with the performances of rookie Jaidyn Stephenson, whose determination to overcome a heart problem and live his AFL dream was featured in the Herald Sun on game day, and American giant Mason Cox, who did a bit of everything – kicked two goals, got a dozen possessions, took eight marks including a couple of the big ones expected of him, and even laid a couple of tackles. It's been a long apprenticeship for Cox, who had never heard of AFL four or five years ago, but he might yet become a bona fide matchwinner.
The upshot is that the Magpies are in the eight for the first time since 2015 – admittedly in a bracket of nine teams with three wins – and with reason to believe in themselves. If they get past Richmond, they then meet Brisbane, Geelong (at the G), St Kilda, Western Bulldogs, Fremantle and Melbourne before the mid-season bye. If they really are any good, they can reasonably be expected to win most if not all of those. By then, we'll know if the ogre truly is up and about. And we'll be hearing all about it.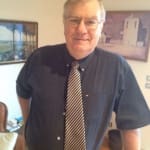 Author:
Ron Reed
RON REED has spent more than 50 years as a sportswriter or sports editor, mainly at The Herald and Herald Sun. He has covered just about every sport at local, national and international level, including multiple assignments at the Olympic and Commonwealth games, cricket tours, the Tour de France, America's Cup yachting, tennis and golf majors and world title fights.
Comments
comments
0 comments