---
Reading Time:
3
minutes
BEFORE the season began they were red hot favourites for the wooden spoon. Now the Kangaroos are showing they are a growing force to be reckoned with. GEOFF POULTER reports:
IT'S tempting fate to rile the Footy Gods. They tend to respond unkindly to cockiness and immodesty. But, despite this, it seems safe to declare that rebuilder North Melbourne is showing promising signs – and earlier than expected.
The Kangaroos impressively handled a decent opponent Hawthorn in Round 5. The Hawks had three stars unavailable but the 28-point final margin flattered them – it was, in fact, three goals 10, 13 more scoring shots. It was achieved despite North losing two players to concussion within a minute in the third term. One of these casualties – Shaun Higgins – had eight touches in the first quarter.
North were given little chance against the Hawks. But they were brave, lively and aggressive. Experienced members were prominent and developing youngsters were quick, willing and relentless. The Kangas' busy, bustling style is suited to compact Etihad where they can capitalise.
The club has been through a rugged period. After winning the first nine games in 2016 there were only three more wins from 13 games and a final. Then just six wins last season – and 10 losses from the final 12 games. Just nine wins in 36 games! A loss in the 23rd round would have guaranteed a wooden spoon. Now, in 2018, it's three from five – with two reasonable losses.
Many – including myself – were vehemently opposed to the timing of cutting Brent Harvey, Daniel Wells (indirectly) and, perhaps, even Nick Dal Santo near the end of 2016. The other 13 players cut in the past two seasons had probably passed their use-by dates. Harvey could have reached 450 games and Wells, admittedly injury-prone, is still one of the best users going around.
This season's revival doesn't necessarily expunge or justify those decisions, but we move on. Life is too short to bear grudges. Can't dwell in the past. Look ahead. There is now genuine optimism.
Coach Brad Scott has now formed the basis of a solid outfit. Three talls at the back with Tarrant an out-and-out star; Thompson able to guard all sizes; and Daw finding his bearings after a long apprenticeship. Full-forward Brown is a fine overhead mark; Waite is ageless and active; Ziebell provides a third prong. Atley adds pace for the crumbs. Zurhaar looks lively.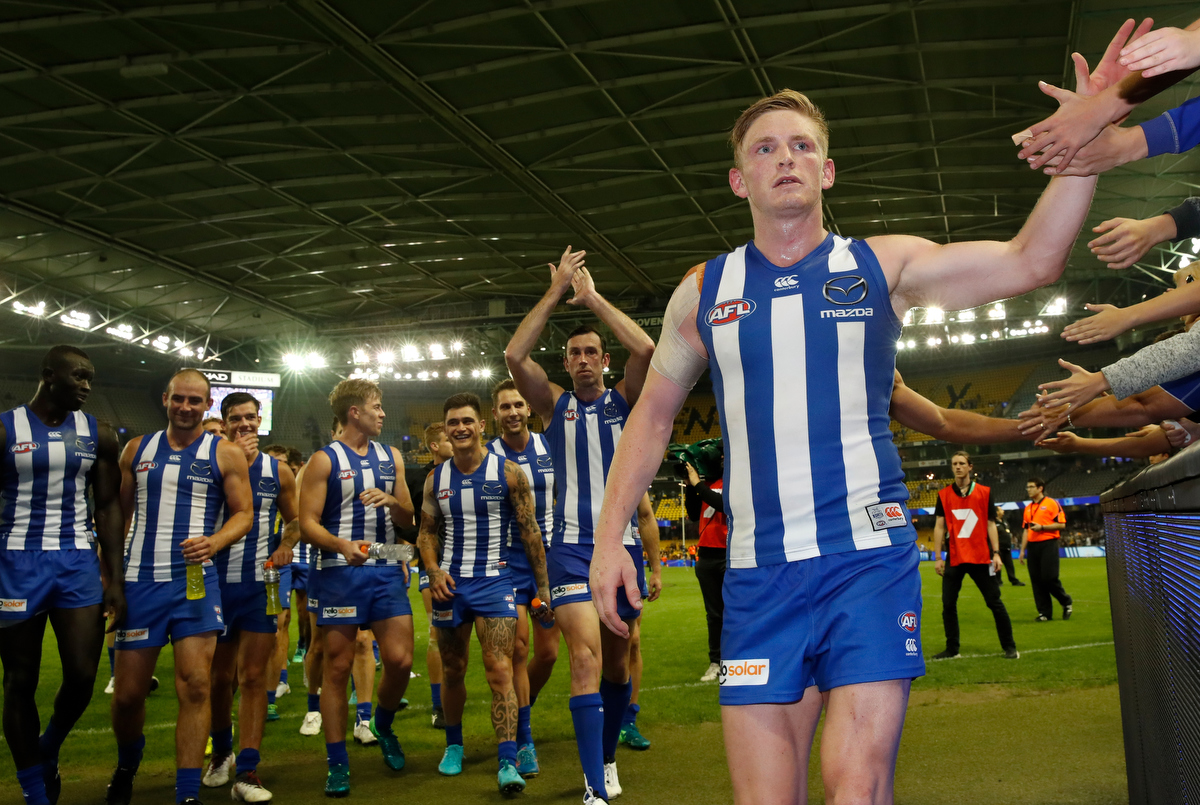 The centre square is experienced and capable. Cunnington is a marvel with his quick hands and mind. Veteran Goldstein is regaining form; Higgins has pace and skill; Dumont is developing; Jacobs is an old-style tag. They are backed by runners Clarke, Hartung, Anderson, Simpkin, Williams and Turner, all game and improving. There is now plenty of run on the outside. Young injury-hit talent Wood and Garner haven't played so far.
Teamwork and Shinboner spirit is also vital. It might sound corny but its indisputable. It's all about supporting your team-mates and knowing their habits and idiosyncrasies. It's why they do those trendy off-season bonding camps.
One the reasons for North's success in its CBO period (coach Barassi onwards) was its skill in attracting players from other AFL clubs, some of them rejects. The short-lived 10-year rule served them well in the 1970s but in the CPO period (coach Pagan onwards) from 1993 the Kangas have rarely missed a beat with free agents and discards from rival clubs. Waite, Higgins and Dal Santo are the most recent to have performed with distinction. This year Hartung, Williams, Anderson, Hrovat have been handy.
Eight players from the following team (1993-2018) played in North premierships and the others prolonged their careers with consistent contributions.
B: M Pike, L Colbert, L Brown.
HB: D Laidley, J McCartney, J Blakey.
C: N Dal Santo, S Higgins, M Roberts.
HF: W Abraham, J Waite, S Grant.
F: N Thompson, S Rocca, R Scott.
R: M Burton, B Jacobs, P Bell.
I-change: A Ishchenko, M Armstrong, J Sinclair, S Clayton.
The North doctrine is best symbolised by a comment then coach John Kennedy made to his troops about concussed veteran defender John Law during the 1980s after Law was pole-axed by a stampeding pack. Words to the affect: "He went back because he was wearing the North Melbourne Football Club guernsey and understood its tradition and history and what was expected of anyone wearing that guernsey."
FOOTNOTE: The North Round Six side must be unique in one aspect – it contains a Sudanese (Daw); two players surnames starting with Z (Ziebell, Zurhaar) when they have been only 22 from 13,000 players in league history; and two (Vickers-Willis and Davies-Uniacke) with hyphenated names.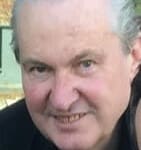 Author:
Geoff Poulter
GEOFF POULTER, 69, has spent 51 years in sports media. He was the last Melbourne Herald chief football writer. CV: Sports oracle, author, historian, impersonator, raconteur, poet, quiz whiz, philosopher, song-writer, intellectual scholar – and still employable!
Comments
comments
0 comments