---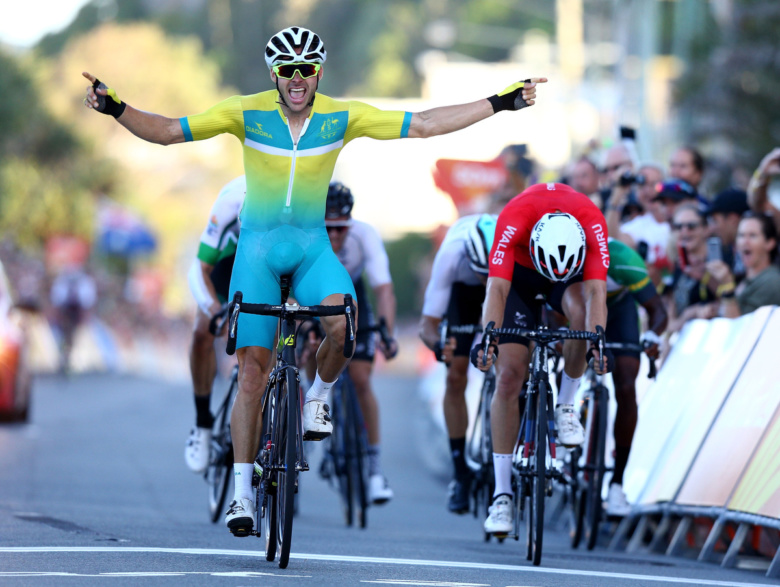 Reading Time:
4
minutes
SEVEN WEEKS ago he was in hospital with a broken back – now he's probably the gutsiest gold medallist of the Commonwealth Games, writes RON REED:
ROAD CYCLING has never been a sport for faint-hearts, but Steele Von Hoff's amazing  gold medal performance at the Commonwealth Games on Saturday was little short of heroic. The 30 year old Victorian crashed in a minor club race in Melbourne seven weeks ago and was taken to hospital with several broken vertebrae. He had been named in the Games team of six for the road race just hours earlier and it looked like the dream was doomed.
But Von Hoff, whose career has never quite reached the heights that his talent seemed certain to guarantee, produced one of the bravest performances in Australian cycling history to pull off the biggest win of his life. A popular character in the international peloton, Von Hoff – a former national criterium champion and World Tour rider who now rides for Australia's top domestic team Bennelong Swiss-Wellness – couldn't quite control his emotions as he crossed the line in a bunch sprint ahead of Jonathan Mould of Wales and Clint Hendricks of South Africa, with hard-working team-mate Cameron Meyer close behind at the end of 168 km, four hour hit-out around the Currumbin beachfront.
Hours earlier, Chloe Hosking had won the women's race and with Meyer and Katrina Garfoot taking out the time trials earlier in the week, the road team completed a clean sweep on top of a dominant performance by the track riders. Australian cycling hasn't enjoyed any more impressive campaign at any Games, Olympic or Commonwealth.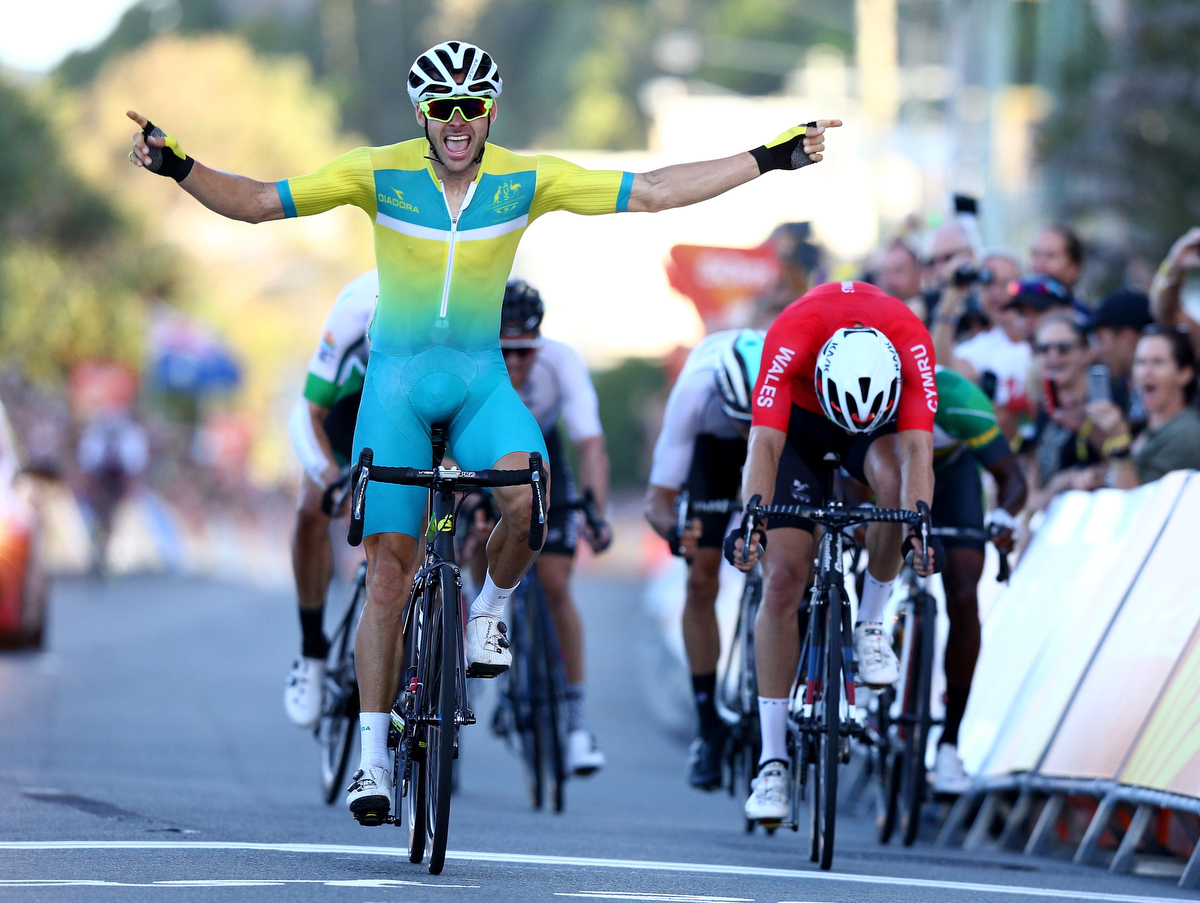 "The Man of Steele," as he will be forever known now, admitted that he doubted if he would even make it to the start line. "Things were looking a bit grim but I didn't want to give up," he said. "I was in hospital for two nights then in a neck brace for two and a half weeks but ended up having only six days off the bike before ending up on the ergo (trainer). I started off on a recumbent bike that I had made many years ago just to get the legs spinning again. It's a stationary bike that you lie down in so it doesn't put any pressure on your back." He did not rife in a race for the seven weeks before the race, scarcely an ideal preparation, with masseurs and physios constantly by his side.
Once he was still in contention in the final stages, he was always likely to be the fastest sprinter at the end. But he had his own doubts.
Collecting his medal, he said: "I'm just speechless. I didn't think I was going to win. We didn't plan for a 'bunchie' (mass sprint at the end), I wanted us to win solo, but we won a gold and that was it. "
He and Meyer fought off several attacks in the last 17km lap."It was at a critical point, it wasn't looking good, it was me and Cam and the entire New Zealand team," he said. "I thought we couldn't do it but we just had to hang in tough, and it just so happened to be that we pulled it off."Cam said to me 'I'm going to launch, so just follow me and chase anyone who chases me'. Cam came back and was excellent in the last big turn. He knew where I was so was able to help me. I got into the slip, I saw the 150 metres to go, I looked down and no one was on my wheel and I thought 'oh my god, I've got this'."
Referring to his injury, he said: "I didn't want to come into this just to complete it. I wanted to come in in a position for gold. In our team meeting, I said I wanted to be the last resort because I didn't back myself, but the boys rallied behind me and they told me throughout the race that I was looking great and I was definitely the fastest one here. With 150 metres to go, I started to back myself. When I came around 'Mouldy' (silver medallist Jonathan MOULD, WAL), I just hoped there was no breakaway but I could see the lead car so I was pretty sure, but it was ultimately the crowd's reaction that told me that I won."
Von Hoff's vastly experienced team-mate Mathew Hayman, who won the same gold medal at the Melbourne Commonwealth Games 12years ago, said it was far from a foregone conclusion. "We pulled it off, but by no means was that a given. It came right down to the wire," he said.
"There were a few things that didn't play in our favour. We didn't have the fastest guy. Well, in the end we did, but only through a hard race. So there were a few guys that we wanted to make sure it was a hard race (for).
"We had two plans, plan A and plan B. Steele was involved with that.
"Cameron showed again what a classy, classy rider he is. He's come from the track, he won the time trial, and he pretty much delivered Steele to victory. It was 100 per cent a team effort, we're all on the same page. On home soil, with those crowds, you're just able to give it that little bit extra.
"Steelie's story is a great one."
Hayman got no argument from anyone about that.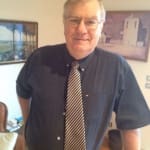 Author:
Ron Reed
RON REED has spent more than 50 years as a sportswriter or sports editor, mainly at The Herald and Herald Sun. He has covered just about every sport at local, national and international level, including multiple assignments at the Olympic and Commonwealth games, cricket tours, the Tour de France, America's Cup yachting, tennis and golf majors and world title fights.
Comments
comments
0 comments