---
Reading Time:
4
minutes
WINNING silver instead of gold is never going to be the worst thing that can happen to an athlete, writes RON REED:
WHEN IT'S raining medals, sometimes silver gets lost in the goldrush. Happily, that certainly didn't happen at the Commonwealth Games main stadium this week when wheelchair racing legend Kurt Fearnley produced a massive effort that included a barnstorming finish which just failed to run down Canadian Alexandre Dupont in the T54 1500m. It was one of the best contests of the entire Games so far and almost certainly attracted more applause for the runner-up than the winner, which is entirely understandable given that Fearnley is on home turf and is one of the most popular and respected sportsmen in the land. He is the main reason disabled sport has come such a long way in the last few years, with GoldCoast2018 fully integrating it to a greater extent than ever before.
Fearnley's performance – his last on the track, although he will continue to race marathons, including the one here on Sunday —  was absolutely the reason silver medals should never be scorned as the first of the losers, as some cynics would have it. Still, not winning occasionally creates some angst when all around are climbing to the top of the podium. It happened to popular swimmer Emily Seebohm, who claimed – quite inaccurately – that the media had "downgraded" her second place in the 100m backstroke and had failed to appreciate her efforts. "I felt happy with it but I felt media-wise it was a bigger deal that I didn't get a gold, that it wasn't an achievement to win silver," she said on social media. "I  felt lacking in confidence, like silver wasn't good enough."
The swim team's head coach Jacco Verhaeren wasn't having any of that, saying he was not concerned about her mindset and that nothing that is broadcast or written should ever affect an athlete's performance. Seebohm got the message and went on to win her next event, the 200m backstroke. As a columnist in the Brisbane newspaper the Courier Mail observed: "Maybe it's not the media that is devaluing silver and bronze at these Games; it is the number of Australian athletes who are winning gold."
Australia's unluckiest – but also most philosophical – silver medallist was sprinter Raelene Boyle, who collected three of them at Olympic level, two when she was dudded by an East German drug cheat Renate Stecher and the other by a tiny margin. She never played the "woe is me" card, simply accepting the silvers as well worth having for their own sake.
My favourite silver medal story – and stop me if you've heard it, because I never tire of telling – involves a knockabout surfer from the Gold Coast named Grant Davies who nutted the hot favourite, American Greg Barton, on the line in a canoe race at the Seoul Olympics in 1988. Or so he thought. As he was celebrating wildly on the riverbank, he was summoned to an official meeting where he was told the scoreboard had malfunctioned and he had in fact lost by five thousandths of a second, the smallest margin of any Olympic event in history – and had to settle for silver. His response? "If that's the worst thing that ever happens to me, I'll have a pretty good life," he said.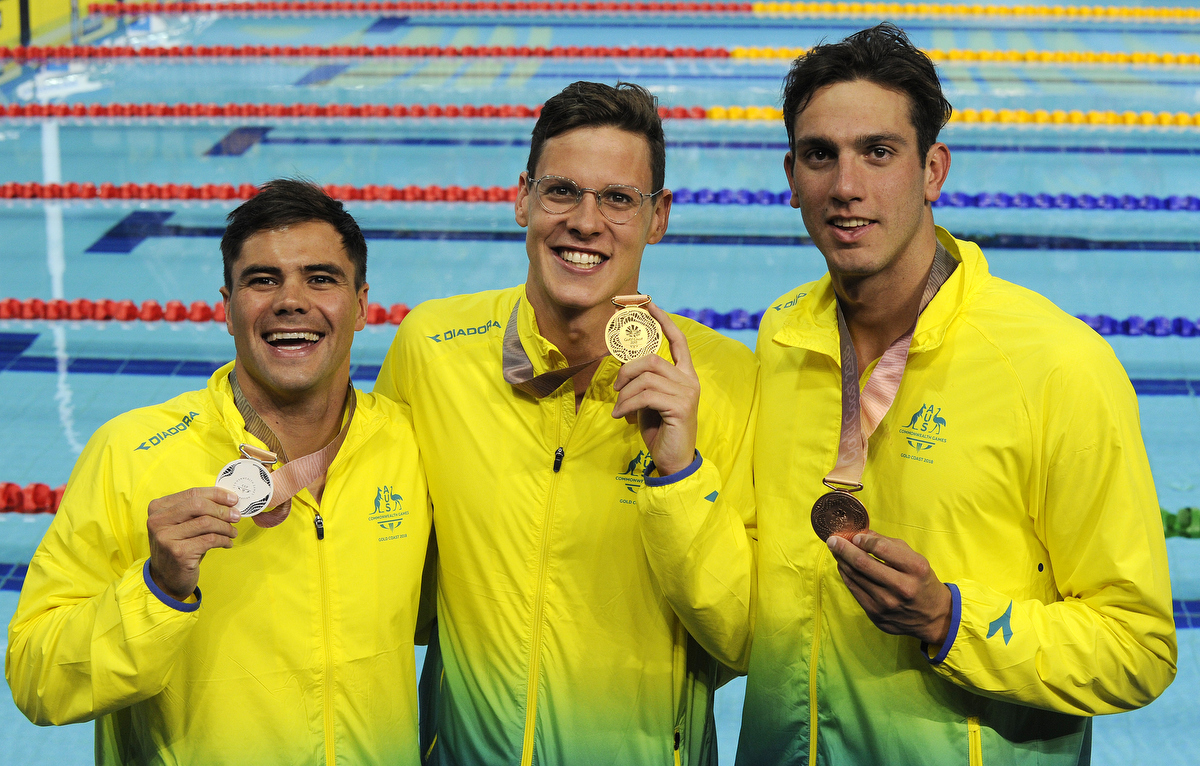 It has, indeed, become a Gold Coast goldrush for Australia. Thanks to huge hauls from the swimmers and cyclists, the hosts had 50 golds, 38 silvers and 43 bronzes for a total of 131 after six days and a bit days of competition, with five still to come. This was a long way ahead of the next best, England, who had 25, 30 and 21 for 76 overall.
This is music to the ears of team captain Steve Moneghetti who declared at the outset that the mission statement consisted of just two words: "Beat England!" That looks certain to happen, but it must not be forgotten that if this was the Olympic Games the opposition would be Great Britain, which includes Scotland, Wales, Northern Ireland and sundry small territories. If you add them together, the total becomes 39, 48 and 42 for 129 overall – just two medals adrift.
And with Australia having yet to make any impact in track and field, other than a couple of road walk gold medals, and not a lot in sight, the Poms, collectively, could yet finish in front.
In all, there are 275 sets of medals available, with 150 decided. So there is a long way to go. That means Australia will definitely improve on Glasgow four years ago, where they won 49 gold – already exceeded — and 137 in total. There might yet be a challenge to the record set in Melbourne, which was 84 gold, 69 silver and 68 bronze for 221 total.
If so, we will have the swimmers mainly to thank, which is not unusual of course. The completion of the swimming program has prompted a well-earned celebration from the Dolphins, whose record haul of 25 gold medals from the 50 available and a massive 73 overall is confirmation that the sport is completely back on track in terms of both performance and culture. The memories of the disastrous London Olympics and to a lesser extent a disappointing campaign in Rio four years later have been put to bed, with former superstars Ian Thorpe and Kieren Perkins both observing that the team ethic that was such a feature in their day has been fully restored.
Of course, some important perspective is required given that the Americans, Europeans, Chinese and Japanese are lying in wait for the Pan Pacs later this year and the Tokyo Olympics in 2020. But confidence, optimism and public interest has been restored.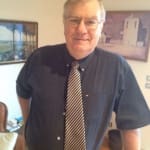 Author:
Ron Reed
RON REED has spent more than 50 years as a sportswriter or sports editor, mainly at The Herald and Herald Sun. He has covered just about every sport at local, national and international level, including multiple assignments at the Olympic and Commonwealth games, cricket tours, the Tour de France, America's Cup yachting, tennis and golf majors and world title fights.
Comments
comments
0 comments