---
Reading Time:
4
minutes
HE DOES it the hard way but wheelchair racer Kurt Fearnley has few equals among Australia's Commonwealth games team, says chief writer RON REED:
THERE MIGHT be a handful of Australian Commonwealth Games athletes with more medals across a range of international major events than Kurt Fearnley, but you would struggle to find one who is more respected and admired
So the legendary wheelchair racer's first appearance at the Gold Coast athletics track on Monday – well, the first since he was invited to carry the baton into the stadium during the opening ceremony – was a highlight in itself, even though no gold medal was immediately at stake.
 Fearnley, 37, finished second behind England's Richard Chiassaro in his heat of the T54 1500m, guaranteeing him a shot a glory on Tuesday night, while his specialty, the marathon, will be a feature of the final day of the Games on Sunday.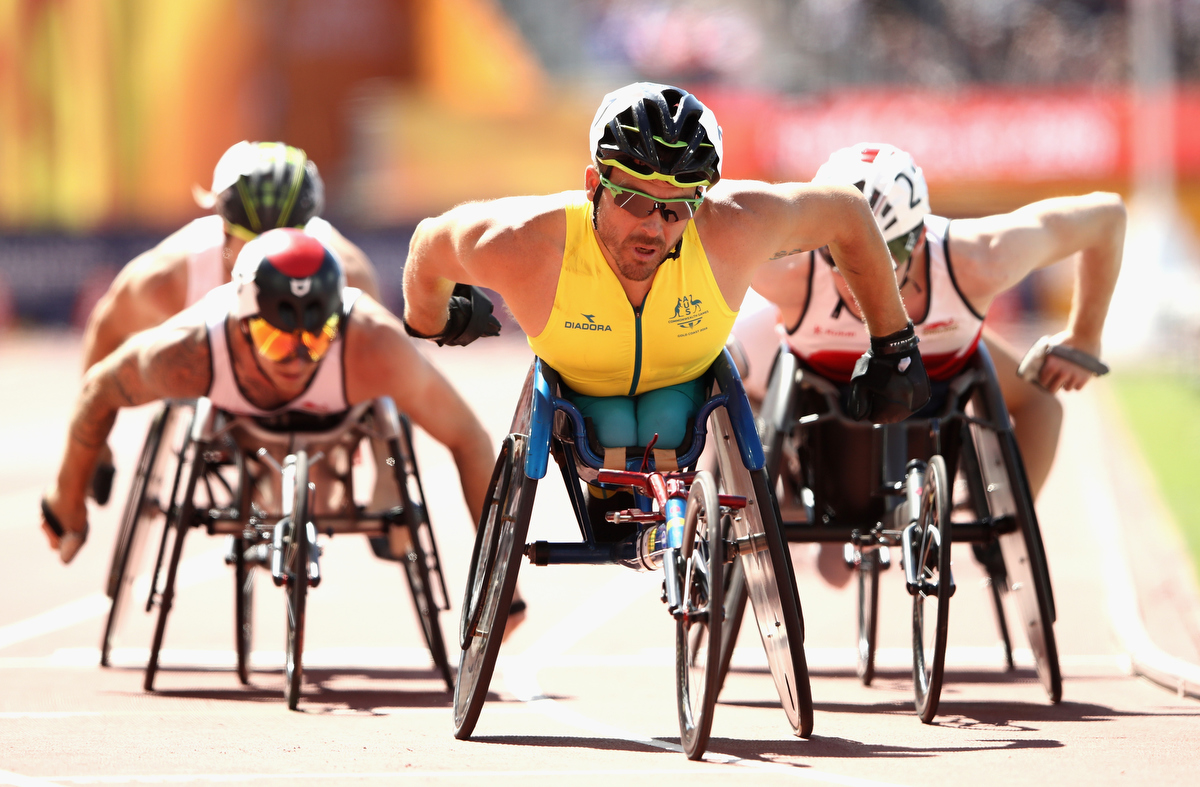 Fearnley was originally named co-captain of the track and field team along with champion hurdler Sally Pearson but now that she is not taking part, it is Captain Kurt alone.
Disabled sport in Australia has come a very long way in the 21st century, thanks firstly to another wheelchair racer, Louise Sauvage, and then one-legged downhill skier Michael Milton, and Fearnley has gone past them both in terms of public profile.
The organisers of the Gold Coast Games have taken it to another level, too. They have made two commitments, one to women's sport by ensuring the number of medals is evenly split between the genders for the first time, the other by fully integrating the Paralympic program to an extent not seen before.
There are about 300 disabled athletes, 61 of them from Australia, competing in athletics, swimming, lawn bowls, powerlifting, track cycling, triathlon and table tennis with a record 38 sets of medals on offer. That's 45 per cent more athlete and 73 per cent more medals than at the last Games in Glasgow four years ago.
Fearnley was told six years ago that he and his peers would be at the heart of the event, and he guaranteed then that he would remain competitive long enough to be a part of it. He and a few friends, that is – according to one report, the father of two has a personal cheer squad of more than 100 family members and mates.
No-one is happier to be here. "I feel like these Games are just part of my family," he told Channel 7 after his heat. "The support I have been getting is unbelievable. There are moments when you have to work hard to enjoy but I'm going to enjoy every moment of this. Life's great, isn't it."
That is just more confirmation that he is the embodiment of the power of positive thinking.
He was born with a condition known as sacral agenesis, with parts of his lower spine missing. Doctors feared he would live no more than a week. He had other ideas – and so did his parents and four siblings, who kept telling him  that there was nothing he could not do.
So did everyone else in the tiny NSW town of Carcoar, population fewer than 300, where he grew up. "I think if you have that enough you're going to be determined," he said.
"You're told constantly as a young kid that anything is possible, I don't think there is any alternative but to start to believe that.
"My whole career has been about struggle. I know the pain everyone else is feeling and can push through it because I'm an expert at handling discomfort.
"That comes from growing up rough and tumble. My family wanted to make me a strong person. I could always get my hands dirty and be a member of the community like anyone else.
"The community in the bush is dirt and gravel and grass. I don't believe that you're born tough and resilient but you certainly build it as your grow."
Fearnley arrived as a serious athlete at the Sydney Olympics in 2000 and has since assembled a formidable collection of medals and accolades. At the Paralympics he has won three golds and 10 minor medals, at the world championships four golds and a bronze and at the Commonwealth Games one gold and one silver.
He has raced 75 marathons for 43 wins – including four each at the New York, Chicago and London events, plus the Athens and Beijing Olympics – and 68 podium finishes. It has been estimated that including 150km a week in training for 20 years, he has pushed his wheelchair almost four times around the world.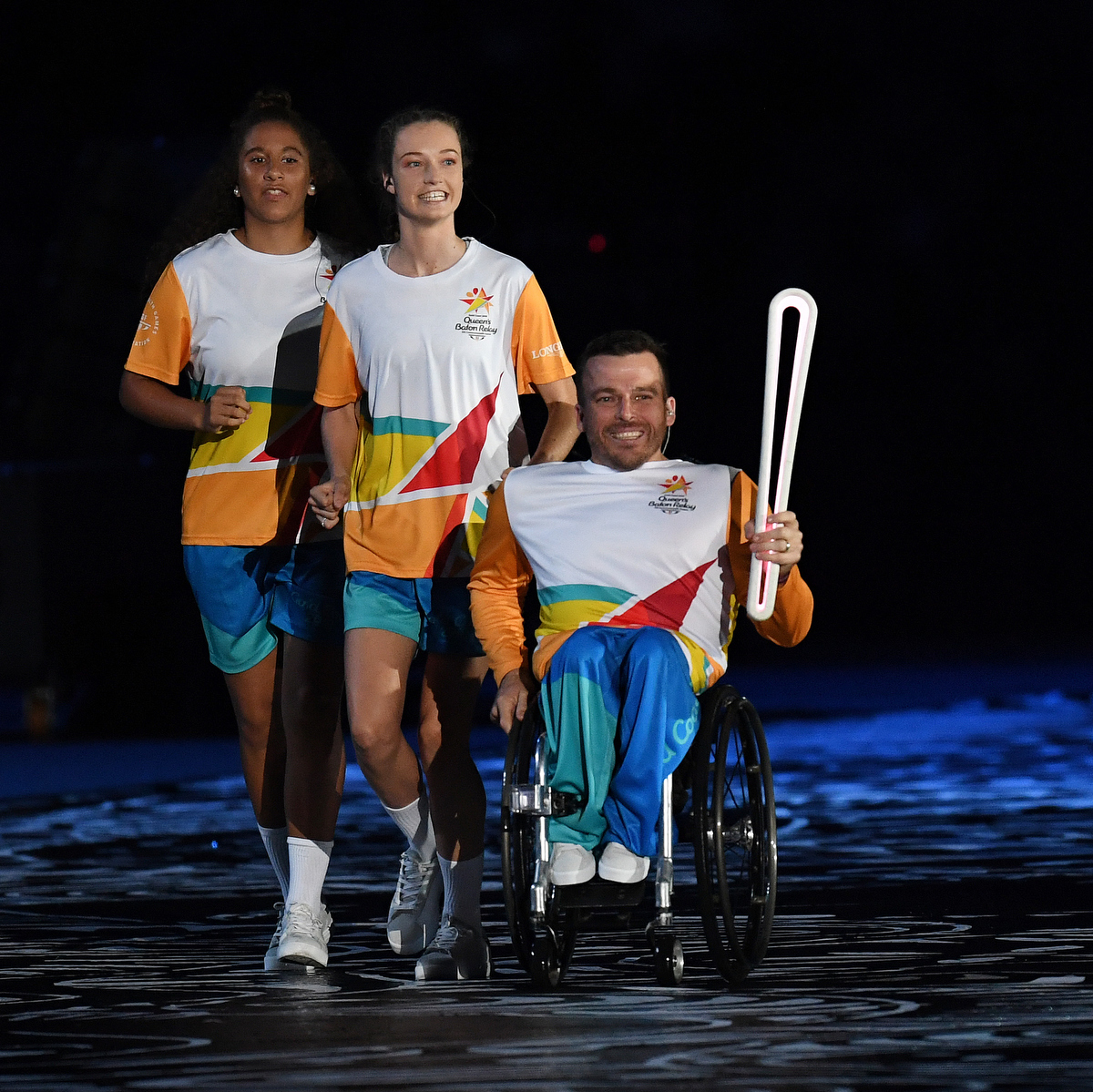 Perhaps even more impressively, in 2009 he crawled the 96km of the Kokoda Track to raise money for charity. That's a massive ordeal for anyone with legs, for someone like Fearnley it should have been pretty much impossible.
"Kokoda was the hardest, the best, the most incredible, the most brutal, the most emotional thing I've ever done," he said.
He also sailed on the winning boat Investect Loyal in the 2011 Sydney-Hobart yacht race, also for charity.
At 37 he is still extremely strong and will continue to compete in marathons, starting with London almost immediately. But his track career is probably now over and another Paralympics in Tokyo 2020 is "only a very, very slim chance."
If he can leave the Gold Coast with a couple more medals, his team-mates should follow the old footy ritual when someone retires – and chair him off.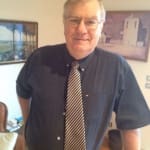 Author:
Ron Reed
RON REED has spent more than 50 years as a sportswriter or sports editor, mainly at The Herald and Herald Sun. He has covered just about every sport at local, national and international level, including multiple assignments at the Olympic and Commonwealth games, cricket tours, the Tour de France, America's Cup yachting, tennis and golf majors and world title fights.
Comments
comments
0 comments