---
Reading Time:
4
minutes
HEAD DOWN and being hunted by her pursuers, Amy Cure showed her courage and her class as she clinched a gold medal for Australia in cycling's tough 10-kilometre scratch race. JOHN CRAVEN reports:
SHE IS the darling of Tasmanian sport. The Premier described her double gold haul at the Gold Coast Commonwealth Games as an "inspiration". The chief executive of the local municipality where she was born and bred reckons she is "really fantastic".
Amy Cure absorbs it all in her shy, no-frills, businesslike manner. Less than 24 hours after her truly gutsy performance in winning the 10-kilometre scratch race at the Anna Meares velodrome in Brisbane on Sunday night, she was on a plane bound for Belgium to be re-united with her fiancée, Anthony Pauwels in Antwerp.
"I've only seen him for five days over the past three months," she sighs. They will be married in October.
Amy, 25, has compiled a simply amazing record on the international stage since she took up road and track cycling in 2005 but, largely because of her reserved demeanour, she is far from a household identity outside Tasmania. She even upstages the venerated Anna Meares in the versatility stakes at world track championships, having been victorious or placed in a history-making six different disciplines – the teams and individual pursuits, the points score and scratch races, and madison and omnium, for a total of two golds, four silvers and five bronzes.
Throw in four Commonwealth Games medals – two gold, a silver and a bronze – two Olympic Games appearances, at London and Rio de Janeiro, and near-countless victories in national and state championships and Amy Cure's name is already cemented into the annals of Australian women's cycling, even if she never wins another race. She will, though.
Tasmania, as we all know, is a highly-parochial place. Its 500,000 inhabitants revere their sports stars and they've got plenty to gloat about, especially in cycling. Outright champions seem to roll-off the production line – past and present luminaries like Danny Clark, Ron Murray, Mac Sloane, Ron and Michael Grenda, Graeme and Matthew Gilmore, Frank and Grant Atkins, Matthew Goss and Richie Porte, among a cartload of others.
Now there's Amy Cure, who as a 12-year-old attended the Burnie New Year's Day sports carnival with her family back in 2005 and loved what she saw. She'd dabbled in basketball, little athletics and triathlon, but asked her parents Graeme and Delwyn to buy her a bike after she'd watched the stars in spectacular action at bustling West Park. Both Mum and Dad were reticent, thinking that their daughter's new-found interest in cycling may be a passing fad.
The Cures lived on a seven-acre property inland from the pretty North-West Coast seaside hamlet of Penguin. Graeme mixed farming with his building business. He enrolled his daughter in the Mersey Valley Cycling Club in Devonport where she borrowed a bike. Just three months' later, Amy was selected to represent Tasmania at the Australian junior road championships in Queensland. Mum and Dad bought her a new bicycle for the occasion.
The equipment that Amy used to win her two gold medals on the Gold Coast was worth tens of thousands of dollars and she valued every cent of it. She combined with her friend Annette Edmondson, Alex Manly and Ashlee Ankudinoff to win the teams pursuit on opening night, then 72 hours later powered to the scratch race gold medal after some brilliant, sacrificial teamwork from Edmondson and Ankudinoff. Amy was left in front 500 metres from the finish but buried her head and rode off her opposition.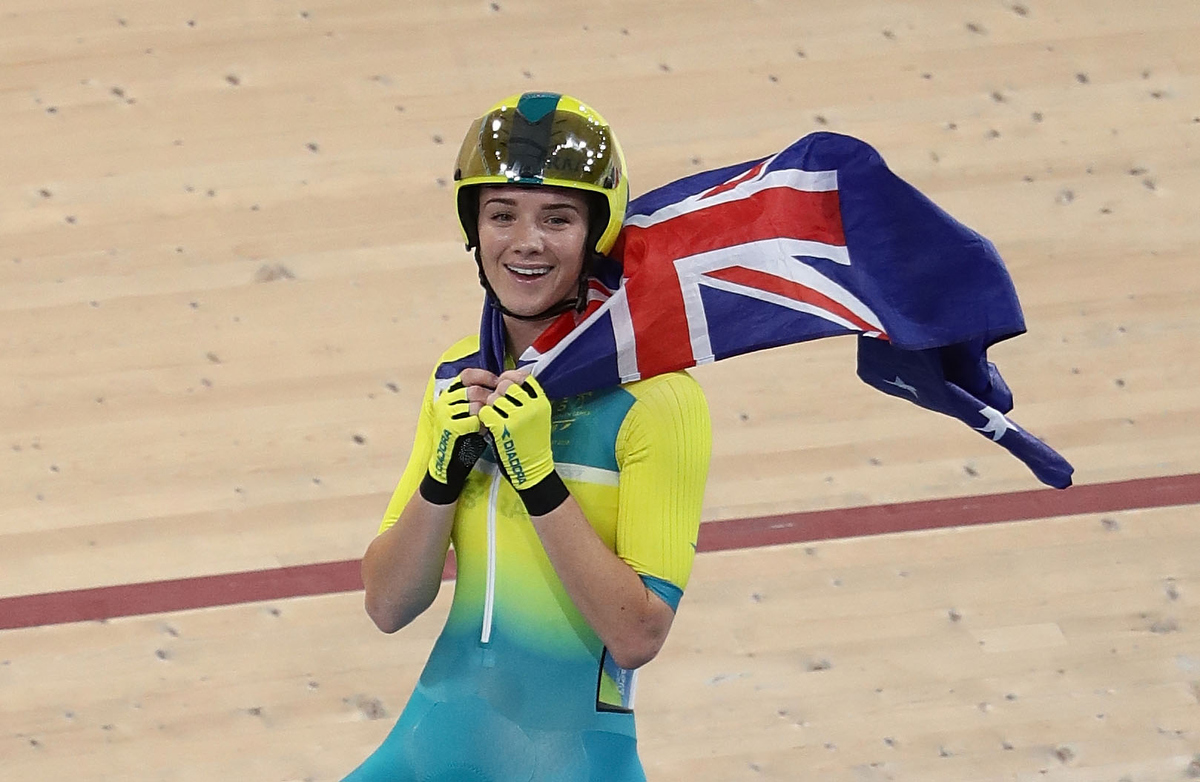 She concedes that her scratch race win "definitely rates right up there among my best victories," but allocates most of the credit to her team-mates: "I've suffered more pain in some other races, but the other girls made it easier for me to deliver the gold," she says.
It may be some time before Amy gets back to Penguin, but the locals will be ready for her, including Sandra Ayton, an enthusiastic cycling fan and chief executive officer of the beautiful Central Coast municipality: "We are very proud of Amy," Sandra says. "She has worked so hard to get where she is and is an inspiration to all female cyclists in Tasmania.
"I am sure we will do something special for her when she finally gets home."
When asked for a comment on Amy's success  Tasmania's sports-loving Premier Will Hodgman responded: "It was a gritty performance which I'm sure had all Tasmanians who were watching the race on the edge of their seats," he said.
"Amy joins an elite group of sporting heroes, including the legendary Danny Clark, Olympic gold medallist Michael Grenda and, of course, road cyclist Richie Porte. Commentators described Amy's 10-kilometre scratch victory as 'perfectly executed.' We're so proud of her; an inspiration to future generations of young Tasmanian cycling hopefuls."
The Premier didn't mention anything about Tasmania's natural advantages like the water, fresh air, and relatively safe scenic training roads free from major traffic snarls. There's a lot to be said for having only half a million citizens in an island paradise.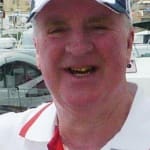 Author:
John Craven
JOHN CRAVEN was a highly-regarded sportswriter at the Geelong Advertiser, Launceston Examiner and Melbourne Herald before leaving full-time journalism in the early 1980s to embark up on a career as a publisher-promoter.
His company, Caribou Publications and Events, grew into Australia's largest cycling promoters, employing up to 150 full and part-time staff, and organising the Herald Sun Tour for 16 years, the Melbourne to Warrnambool for 18 years, and creating other modern-day classics.
Craven has written three books – the biographies of Raelene Boyle and racecaller John Russell, and an acclaimed history of the 122-year-old Melbourne to Warrnambool Cycling Classic.
He is currently collaborating with the recently-retired race broadcaster Greg Miles on his biography.
Comments
comments
0 comments