---
Reading Time:
7
minutes
THE WEEK THAT WAS: The cricket cheats got their right whack but that doesn't mean there will be no forgiveness down the track, says Chief Writer RON REED:
SOME BELIEVE the penalties handed down by Cricket Australia in response to the great ball-tampering scandal – a year each for Steve Smith and David Warner and nine months for Cameron Bancroft, along with shelving any captaincy aspirations they might have for at least two years or forever in Warner's case – are excessive. I think they're about right. But it will be interesting to see if they are challenged by any of the ill-fated trio, with Smith and Bancroft considered unlikely to do so and Warner difficult to predict. The unpopular opening batsman has already apologised for the disgraceful episode and accepted responsibility for "my part in it" but he is reported to have consulted lawyers.
The Players Association has also foreshadowed a formal challenge to Cricket Australia's management of the fall-out, so the affair may have some distance to run yet quite apart from CA's over-arching review of the team culture. That alone will take some time to play out, but it is probably fortunate that once the Johannesburg Test concludes there is no more international or other first-class cricket for two or three months. That may be enough time for public opinion to soften, as it is already starting to do.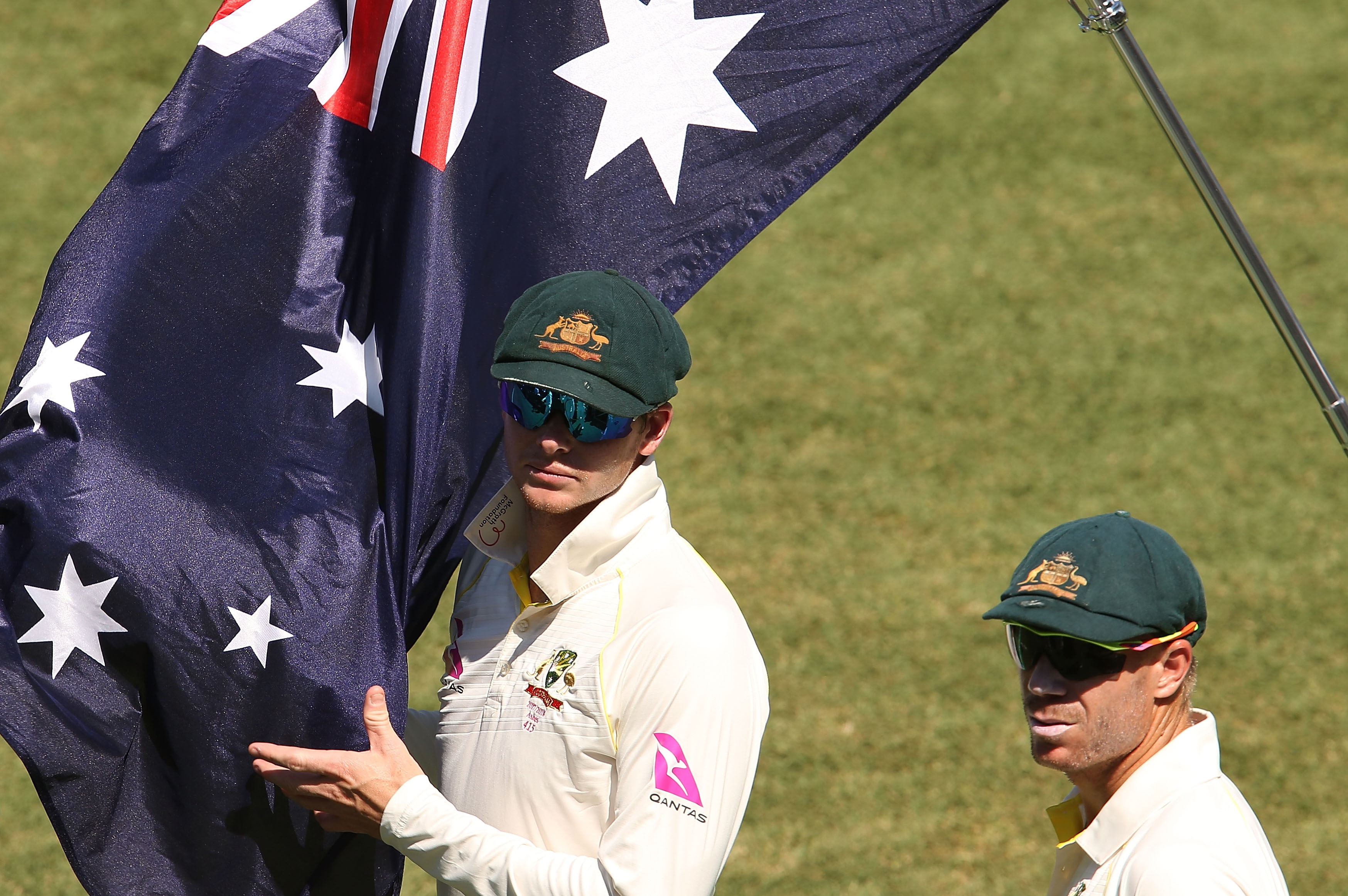 In one sense, the penalties cannot be considered draconian, especially as it has emerged that some of CA's directors were pushing for two-year bans, which were eventually shelved because it might have made the chances of the players resuming their careers unreasonably difficult, it not almost impossible. But two years is, or is supposed to be, the standard punishment for athletes in the Olympic sports – any sports, actually – who use performance-enhancing drugs, which is a more heinous form of cheating than ball-tampering. The Essendon footballers were suspended for a year – and only a year – and what that club is alleged to have perpetrated is definitely worse than ball-tampering. But it is all cheating.
When you consider that Smith and Warner will lose about $4 million each in performance contracts and sponsorship deals – not to mention the public shame and humiliation – the punishments are, in real terms, the heaviest ever dished out in Australian sport. It will be interesting to see on what terms they are accepted back. Do they pick up where they left off or do they start again at the bottom of the pay scale? Given that their actions will have cost the game tens of millions of dollars in lost sponsorships – depending on how willing new backers will be to step in – and devalued broadcast rights, it will be no surprise if the offending players have a further financial price to pay when they return.
Indeed, will they be welcomed back? Smith and Bancroft almost certainly will be, Warner is, as usual, difficult to predict. He is on the public nose to a considerably greater extent than the other two and has been, pretty much, for a long time. At 31, he is also a fair bit older than Smith, 28, and Bancroft, 25, and might therefore be deemed to be more expendable by the powers that be. Perhaps there is more sympathy for him than is readily detectable on social media. When he posted his note of contrition on the way home on Friday, it predictably attracted many comments, a lot of them totally unforgiving but a surprising number offering solace and encouragement to fight back. He is yet to face the music in public, as the other two have, and how he comes across when he does do that might allow him to be cut some slack. It's a big "might" but it's an opportunity he has no choice but to grasp the best he can.
Certainly, the mood has softened towards the captain and the team apprentice because of the way they handled their public interrogations. Their remorse, embarrassment and determination to do all they could to earn forgiveness from the game that has been their lives was totally authentic. It was an emotional experience just watching from afar – for them it was obviously soul-shattering. When Smith broke down in tears, with his father's hand on his shoulder, you would have needed a heart of the hardest stone not to feel deeply sorry for him. Bancroft didn't quite cry but it was no different. As their coach Darren Lehmann said when announcing his own decision to fall on his sword, they are not bad people, just the perpetrators of a massive error of judgment. Australian cricket is scarcely without precedent in errors of judgment – Greg and Trevor Chappell, Shane Warne and Mark Waugh all spring readily to mind, not for cheating but for lesser sins against the treasured notions of fair play. All were able to return to the fold, with the exception of Trevor Chappell, to positions of influence and seniority. Smith has plenty of time to do likewise, as does Bancroft who will face a more difficult task in proving himself to be worthy of a second Test career – his first one was struggling to take hold. Warner? Who knows? More importantly – do enough people care?

WHEN considering the stature of an athlete or for that matter, any person, I set great store in certain qualities which I believe to be essential in addition to skill. They are that the person conducts his or her life with dignity, with integrity, courage, and perhaps most of all, with modesty. These virtues are totally compatible with pride, ambition and competitiveness.
AS THE worst week from hell in Australian cricket history draws to a close, this quote is worth dusting off, if only for its provenance. It belongs to the biggest name in cricket history, Sir Donald Bradman, who must be rolling in his grave at the events in South Africa. His words are relied upon in October each year as the basis for the Sport Australia Hall of Fame's annual The Don award, which is given to the sportsman or woman deemed to have met those ideals and inspired the nation – merely performing to the highest level doesn't cut it.
When it was instituted 20 years ago, then Test captain Mark Taylor shared it with athlete Heather Turland and in 2007 Glenn McGrath and Shane Warne shared it. This time around, much water has to flow under the bridge yet – especially with the Commonwealth Games imminent – for the short list of candidates to emerge, but it would be fair to suggest that the most impressive performance so far has been Steve Smith's 687 runs at an average of 137.4 in a dominant Ashes triumph, which definitely attracted a lot of well-earned applause from the nation's sports fans. Until a week ago, I would have considered Smith to be the hot favourite for the award named after the megastar with whom he has come to be compared. Needless to say, we are now looking for a new favourite.

STILL ON David Warner: it was suggested here the other day that he is the leading candidate for the most unpopular Australian sports person in recent memory, especially now that tennis ex-brat Nick Kyrgios has lifted his game several notches – but the feedback suggests we might have overlooked a prime candidate. That would be boxer Anthony Mundine, and, yes, I agree it would be a close-run thing.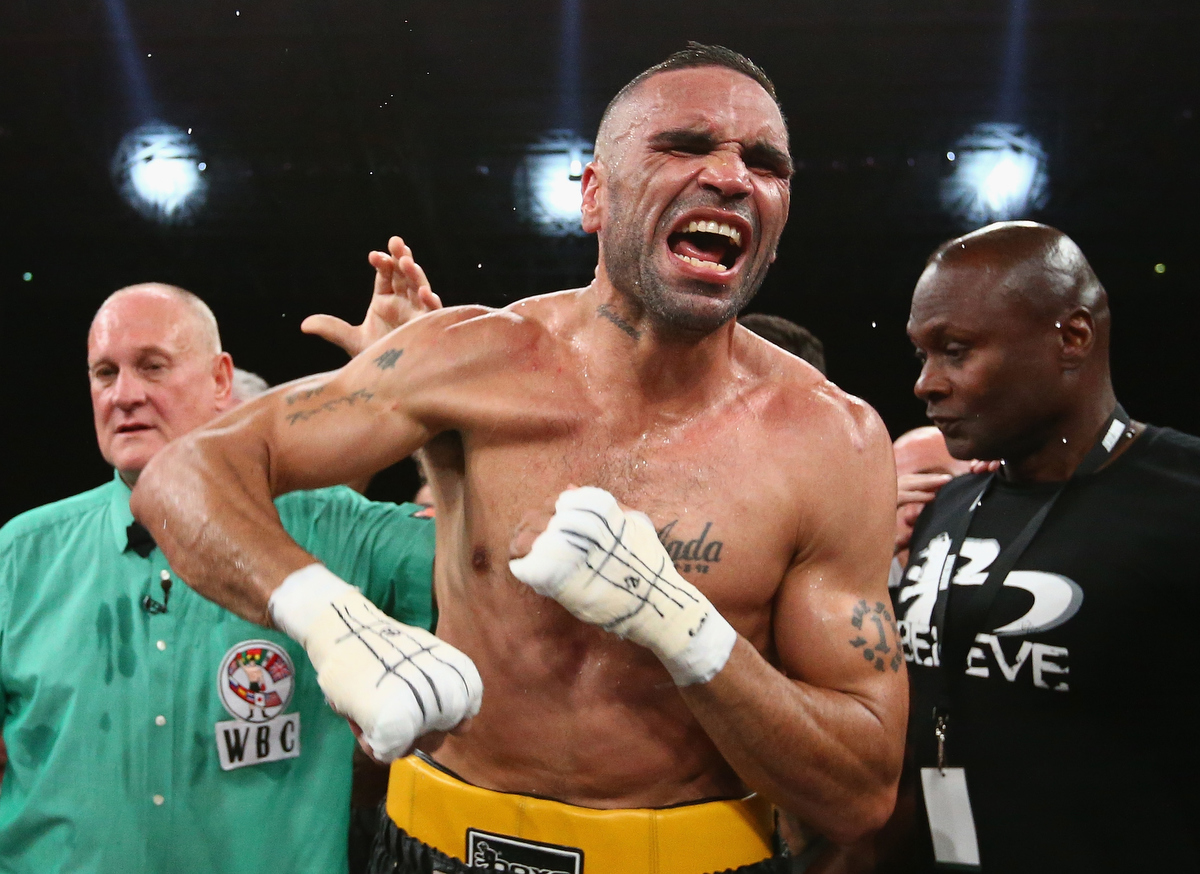 NO MATTER how grim things get, there is always going to be black humour – and the cheating scandal has proved to be no exception. The one we liked best was the letter to the Herald Sun which suggested that if the national rugby union team was called the Wallabies and the League team the Kangaroos, the cricketers could call themselves the Cheetahs.
New Aussie cricket logo? #cricket #SteveSmith pic.twitter.com/fGRa3zC3w1

— Jamie Brayton Nixon (@Brayton) March 26, 2018

MOVING right along … the best footy news of the week came from one of this column's favourite commentators, the astute Malcolm Blight, who watched Buddy Franklin boot eight goals for Sydney in his first outing of the season. Blight asserted that this was proof that the demise of the 100-goal key forward has, like Mark Twain's death, been exaggerated. In an era when so many traditional features of the game have been buried or are under threat, here's hoping he's right.

SPORTSMAN OF THE WEEK:
Western Bulldogs footballer EMMA KEARNEY, who is also a women's Big Bash cricketer with the Melbourne Stars, starred in the AFLW premiership team and then won the competition best and fairest by five votes, a huge margin in a seven-game season.
WINNER OF THE WEEK:
Channel 9 watched as its No 1 sporting flagship, cricket, was devalued but then struck back hard by poaching the Open tennis from arch rivals 7. Stand by to see whether 7 have a crack at the cricket, perhaps the Big Bash.
LOSER(S) OF THE WEEK:
Have a guess.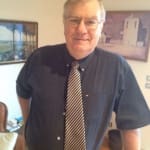 Author:
Ron Reed
RON REED has spent more than 50 years as a sportswriter or sports editor, mainly at The Herald and Herald Sun. He has covered just about every sport at local, national and international level, including multiple assignments at the Olympic and Commonwealth games, cricket tours, the Tour de France, America's Cup yachting, tennis and golf majors and world title fights.
Comments
comments
0 comments