---
Reading Time:
3
minutes
AUSTRALIA was gallant in the field without Mitchell Starc but could yet forfeit the final Test in Johannesburg in four days, reports KEN PIESSE:
LIFE AFTER Steve Smith is going to be tough. Australia's bloodstained final fortnight of its campaign here is heading for more tears after South Africa's star rookie Aidan Markram celebrated Good Friday cricket with another century, lifting his series aggregate beyond 400 runs.
At 6-313, having won the toss and batted, the hosts could motor past 400 on Saturday making it impossible for Australia to claw back into the match, especially without disgraced frontline batsmen Smith, David Warner and Cameron Bancroft.
But the final scoreline could have been even more diabolical given South Africa's scoreline of 2-247 with Markram and AB de Villiers well set into the final 20 overs.
The Australian comeback was orchestrated by Pat Cummins who kept running in and competing and the first-timer Chadd Sayers, who bowled good lines and was rewarded late in the final session with his first two Test wickets.
The large Johannesburg holiday crowd was rowdy and took every opportunity to bait the Australian supporters, who numbered about 1,000 in their various groups.
Starting a chant, "Aussie, Aussie, Aussie", they then followed with "Cheat, Cheat, Cheat". The same group were in full voice singing "Where's your captain gone, where's your captain gone?"… "Far, far away".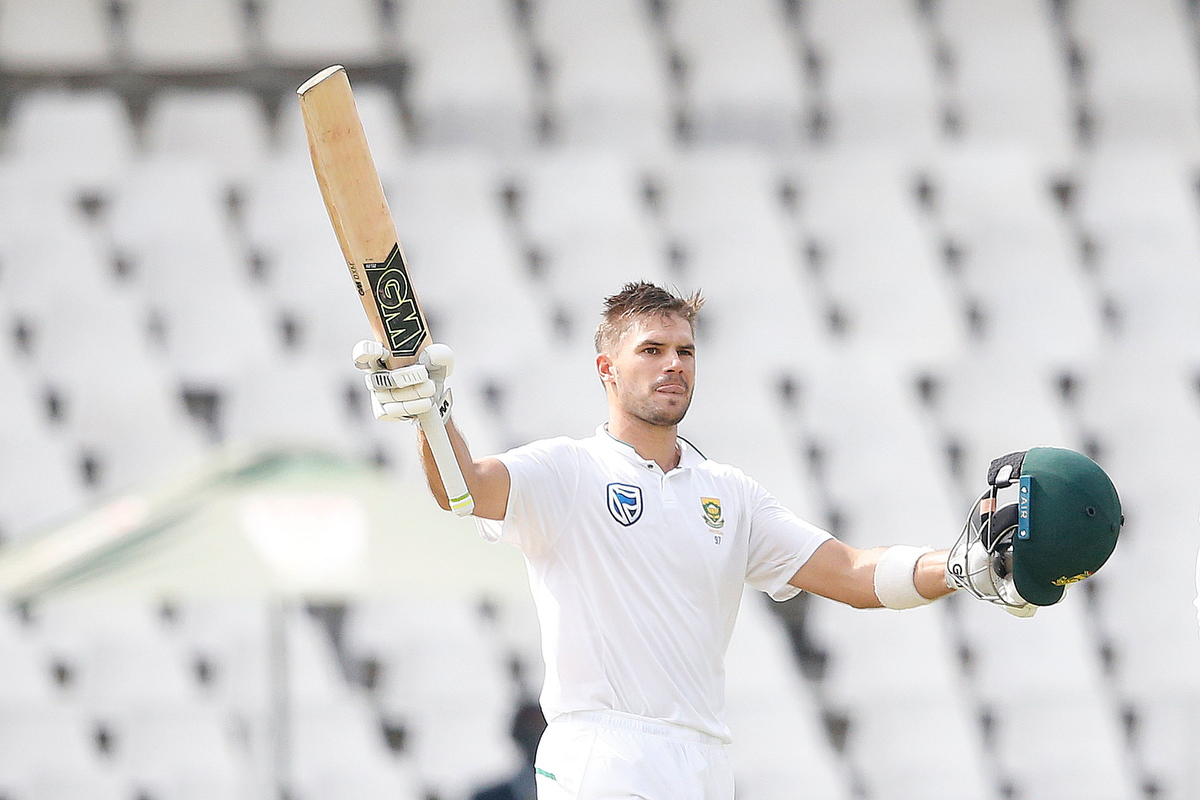 Some of the signage was equally provocative… "Sandpaper special, only 10 rand" and "Sandpaper sold here". There was also a little group proclaiming themselves as "Smith's Sanders".
One just-arrived Aussie supporter wore a t-shirt… "I'm Australian but don't hold that against me". Another proclaimed himself as "Australia's Official Ball Polisher".
With a fourth change forced upon the Aussies pre-match with Mitchell Starc unfit, new captain Tim Paine had to utilise a depleted attack revolving around just four after Mitchell Marsh, his vice-captain, injured a leg in a spectacular early boundary riding fielding save.
His pacemen, Sayers with 26 overs, Josh Hazlewood 18 and Cummins 19, all bowled consistently though Hazlewood looked tired. Spinner Nathan Lyon had 21 overs despite colliding with short mid-on Joe Burns.
Paine was very proactive with changing his fields. It was noticeable that Peter Handscomb, playing his first match of the series, also did some marshalling.
Markram's 152 was a chanceless effort and was highlighted by his thudding drives and cuts. He was 53 at lunch and 111 at tea.
The Australians were gallant in the field, throwing themselves around and saving many runs. Afterwards, the reserves Glenn Maxwell and Jhye Richardson, came on to the field and looking up to the stands applauded the Australian supporters, thanking them for their continuing support.
A B de Villiers became the first South African to score 2,000 runs in Tests against Australia and seemed set for yet another Test hundred when a tiny feather landed in Paine's gloves, giving a jubilant Sayers his first Test wicket.
Sayers rarely delivered at speeds of more than 125km/h, especially from his second spell, but he swung the ball and was Paine's most reliable stock bowler.
The wicket was plumb, but several deliveries deviated early off patches just short of a good length. Any score above 350 is likely to be impossible to surpass, especially with three newcomers in the Aussie top four.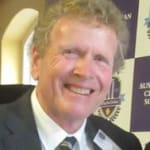 KEN PIESSE has covered cricket and football for more than 30 years in Melbourne. He has written, edited and published more than 70 sports books. His latest book, Favourite Cricket Yarns, is available from www.cricketbooks.com.au
Comments
comments
0 comments