---
Reading Time:
5
minutes
THE WEEK THAT WAS: England's most successful batsmen of all time left the MCG crowd with something amazing to remember on what will almost certainly be his last appearance at the great stadium – but was it the best innings ever played there? Probably not, as Chief Writer RON REED explains:
ALISTAIR COOK THIS week became the proud – and highly deserving – owner of the record score, an unbeaten 244, for a visiting batsman in a Test at the MCG. The operative words are in a Test. Having described his epic double century as the "best" innings by a foreign player, I was promptly reminded that no lesser judge than Sir Donald Bradman would probably disagree. The Don always said the greatest innings ever played in Australia was Sir Garfield Sobers's blistering 254 for the Rest of the World against Australia in January, 1972. That was part of a series arranged to replace a scheduled tour by South Africa, who were in the early stages of a long exile from international sport because of the apartheid policies. The matches did not enjoy Test status although they were contested by two extremely strong teams.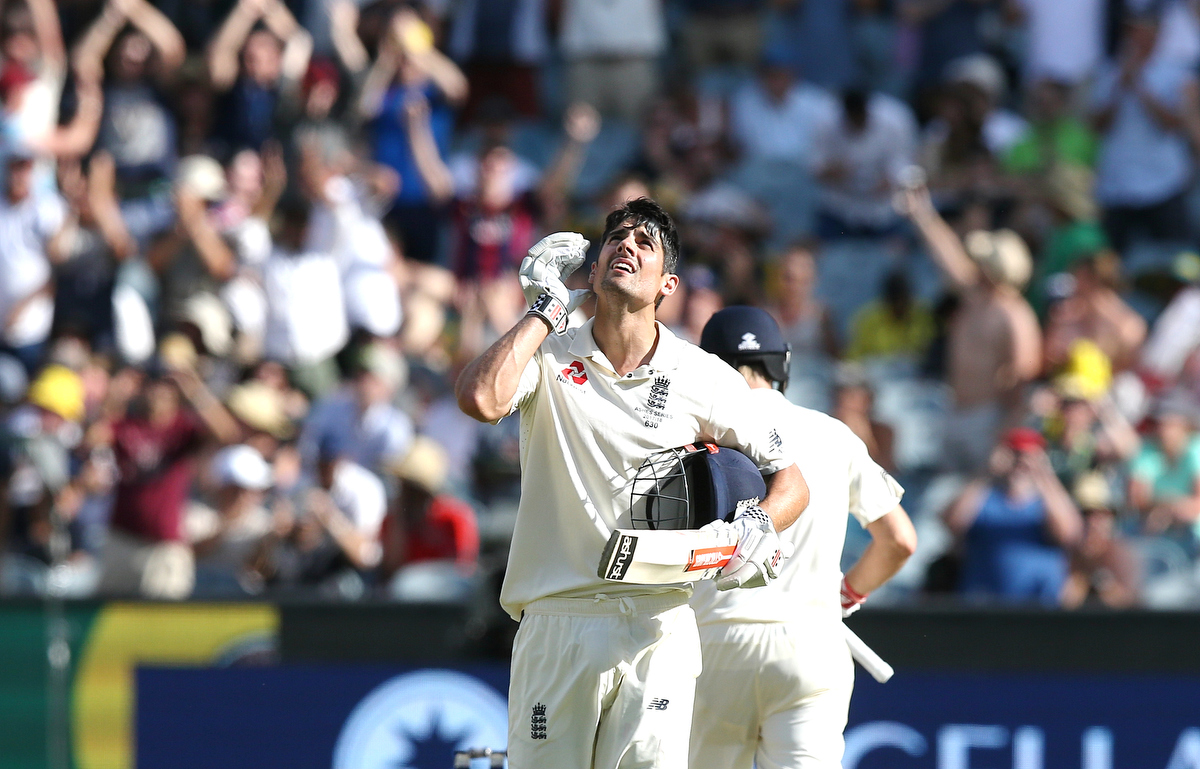 The game in question amounted to a personal showdown between the brilliant West Indian, who was captain of the global eleven, and a young Dennis Lillee, who was just making an explosive entry to international cricket. Three weeks earlier, the West Australian tearaway had taken 8-29 on his home turf at the WACA, grabbing nine wickets in a session, including Sobers for a third-ball duck with a vicious bouncer that he gloved to wicketkeeper Rod Marsh. He followed up in Melbourne with a first innings 5-48, including Sobers for another duck – and another barrage of short stuff. That night, Sobers told Australian captain Ian Chappell that Lillee might need to be made aware that, "I can bowl fast, too, and I can bowl bouncers. So watch out for me when he comes in." When Lillee did arrive at the crease Sobers whizzed one past his nose. "He turned completely pink and I knew I had him," Sobers recalled. Lillee slogged the next delivery straight up in the air and, walking off, threw his bat against the wall and promised to give Sobers an even harder time in the second innings. When Chappell told him as much, Sobers retorted: "Well, he's got the ball, I've got the bat. I've never met the one who can scare me before, and I don't think that I will."
What followed the next day was carnage. Sobers slaughtered Lillee – and Bob Massie, Terry Jenner and Kerry O'Keeffe – with an astonishing array of shots all round the wicket, the most dominant batting the spectators, including the greatest batsman ever, had ever seen. Lillee was flabbergasted. "I had three men square on the off side for the short delivery and I remember him driving and cutting repeatedly between them. It was amazing stuff," he said.
The innings was spread over three days, as was Cook's – the difference, though, was that Sobers was interrupted by a rest day, a practice that was abandoned many years ago. He actually batted for only six hours and 16 minutes – Cook was in for nearly 11 hours – and hit 35 fours and two sixes off successive balls from O'Keeffe. Wisden does not record how many balls he faced.  His team won the match to square the series. Bradman said: "I believe Garry Sobers's innings was probably the best ever seen in Australia. The people who saw Sobers have enjoyed one of the historic events of cricket, they were privileged to have such an experience."
An innings of Cook's quality is a modern-day rarity for Englishmen in Melbourne. Of the previous top 10, only one – Jonathan Trott's 168 not out in 2010 – is less than 40 years old, the next one down being Derek Randall's 174 that nearly won the centenary Test in 1977. Two of them date back to the 19th century, two more pre-date world war one and three more before the second world war, including the previous record, Walter Hammond's 200 in 1928. In other words, seven of the 10 are ancient history.
Two of them were scored simultaneously, with Wilfred Rhodes, 179, and Sir Jack Hobbs, 178, putting on 323 for the first wicket in 1912, which was nearly as many as Australia's total of 364 across both innings. And while there have been some complaints this week that the wicket is too unyielding for the bowlers, it must have been pretty flat in Hammond's day, too. His double was one of six centuries, including one by Bradman, in a match England won by three wickets.
The next best was Mike Denness's 188 in the sixth Test of the 1974-74 series, which bears some resemblance – but only some – to Cook's. Australia had dominated the first five matches 4-0 with one draw, thanks largely to terrifying fast bowling by Lillee and Jeff Thomson. But when they reached Melbourne for the second time in the series, Thomson withdrew because of injury – as Mitchell Starc has done this week – and Lillee delivered only six overs before breaking down and playing no further part. Denness, the captain, took full advantage together with Keith Fletcher, 146, as England piled up 529 and went on to a face-saving win. The Australian pace attack was left in the hard-working but less than fearsome hands of Max Walker, Geoff Dymock and even Doug Walters, with the late, great "Tangles" taking 8-143 off a marathon 42.2 eight-ball overs. Denness, an average performer at that level, only ever made four hundreds from his 28 Tests, of which he was captain for 19 – mostly without the services of England's best batsman, Geoff Boycott, who declined to play under him because he considered he should be captain himself.
Five Australians – Bob Cowper, 307, Bradman, 270, Graeme Yallop, 268, Ricky Pointing, 257, and Justin Langer, 250, have made 250 or better at the MCG.
SPORTSMAN OF THE WEEK
Alistair Cook's big knock would be enough on the numbers alone, but his determination to fight his way back into form and his modest demeanour during and after the innings made it all the more impressive.
WINNER(S) OF THE WEEK
England – they have successfully avoided the whitewash, but more than that, they have demonstrated that they are a far better team than the 3-0 scoreline had suggested. Their much-improved performance in Melbourne has been a bonus for the huge crowds – 200,000 or so and counting after the first three days – might have been expecting given what had already transpired in Brisbane, Adelaide and Perth.
LOSERS OF THE WEEK
That might be controversial cricketer Kevin Pietersen, who went home for Christmas, as usual, missing a Big Bash match for the Stars, and then tweeted on his return that he was fuming because, despite travelling as a fully-paid first-class passenger and a platinum class frequent flyer, Emirates Airlines had forgotten to pick him up from home, then dumped his baggage in Dubai, and failed to have live TV in the cabin, preventing him from watching the cricket. That's how the other half live, mate!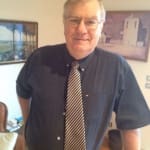 Author:
Ron Reed
RON REED has spent more than 50 years as a sportswriter or sports editor, mainly at The Herald and Herald Sun. He has covered just about every sport at local, national and international level, including multiple assignments at the Olympic and Commonwealth games, cricket tours, the Tour de France, America's Cup yachting, tennis and golf majors and world title fights.
Comments
comments
0 comments