---
Reading Time:
5
minutes
THE GODS forgive a single error as the Australian vice-captain hoists a Test match hundred that was always going to happen sooner or later. Chief Writer RON REED reports:
CRICKET IS AN unpredictable game – most of the time. But within five overs of the start of the Boxing Day Test it was as obvious as the southern grandstand that David Warner was going to make a hundred. Maybe even a couple of them.
It has been the absent ingredient of Australia's domination of the entire Ashes campaign. It's not as if the free-hitting left-hander has been missing in action, far from it – his contributions in the first three Tests have been 26, 87 not out, 47, 14 and 22, which adds up to 186 at 46.5, which is just a tick under his career average, which stood at 47.95 before this game. But he is capable of so much better: we know that, he knows that, and the Poms know that, and it was only ever going to be a matter of time before it was writ large on a scoreboard somewhere. Now it did, Warner contributing a superb 103 to Australia's underwhelming 3-244.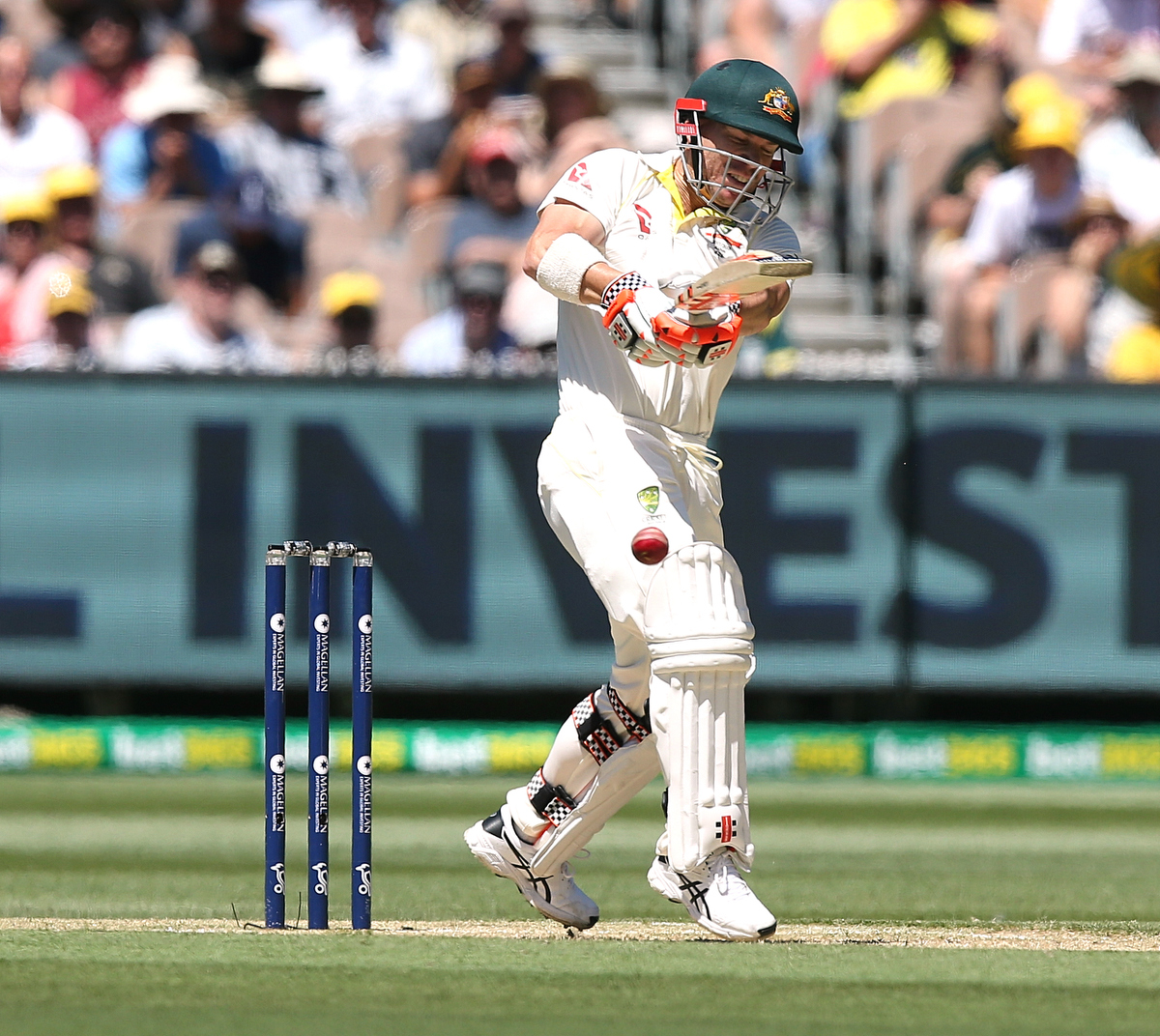 He couldn't have asked for a better stage than the mighty "G" on the biggest day of the cricket calendar, sunny weather and a toothless pitch both made for batting against demoralised opposition after his captain Steve Smith won the toss for the first time. After five overs, it was already certain to be a long day at the office for the English bowlers with Australia already scarpering along at better than five an over.
The next five was a pause for breath, yielding only another two singles, but Warner was just taking stock while his young partner Cameron Bancroft struggled to get out of first gear by comparison. Thereafter, Warner scored at almost five runs to Bancroft's one, all the while looking completely in charge with a series of crisp drives. He got 50 of the first 63 runs and Bancroft, while tardy by comparison – he had only two scoring shots in the first 10 0vers – was showing little sign of getting out. They reached lunch at 0-102, suggesting fringe batsman Glenn Maxwell might have been on the money when he tweeted soon after play began that it seriously wasn't out of the question that England might fail to take a wicket all day.
You were entitled to wonder whether that sentiment was shared by England captain Joe Root, whose negative leadership in the early stages belied all the pre-match statements of intent to fight back with everything they had. Root was in retreat within a dozen or so overs, when he started spreading the field to distant parts of the immaculate MCG sward. He had a new fast bowler, Tom Curran, who would have been bursting with enthusiasm to make a mark on such an auspicious occasion for his debut, and of whom the Australians have seen very little. And yet Root kept him out of the action until 20 overs had been bowled, even using the increasingly ineffective spinner Moeen Ali before him. And when Bancroft failed to get on top of one short ball and popped it up a metre or so away, no bat-pad fieldsman was in place. One was quickly summoned but that ship had sailed. Root's home-grown supporters – and indeed, even many Australian critics – have been inclined to cut him some slack because he has been in the job less than a year but he now seems destined to leave Australia with ownership of an embarrassing 5-0 whitewash and the image of a skipper deemed to be just not up to it. He was even bagged from his own side of the fence with former England captain Michael Vaughan suggesting he had "missed a trick" by not having the gumption to drop misfiring new ball bowler Stuart Broad. He might have added Ali's name to that.
Before this match, former Australian captain Ricky Ponting, a hard-nosed, combative cricketer, accused Root of behaving on and off the field like a little boy. Sledges don't get much more humiliating than that and while Root attempted a dignified response/denial on match-eve, he is likely to find that is the sort of mud that sticks. He desperately needs a big, big hundred before he leaves the MCG to save a bit of face – or an unlikely win.
Warner sailed serenely, reaching lunch not merely undefeated on 83 but not having been beaten by a single delivery. He has played more explosive innings but this one was what batting "in the zone" looks like, his first mistake coming on 99 when he mishit Curran to mid-on only for the TV replay to show the bowler had over-stepped. Halfway to the dressing rooms, Warner, unfazed, marched back and immediately completed his 21st Test century and second in a row at the MCG, taking him past 6000 runs in 129 innings. He is the fourth fastest Australian to that milestone behind Don Bradman 68, Ponting 125 and Matthew Hayden 126.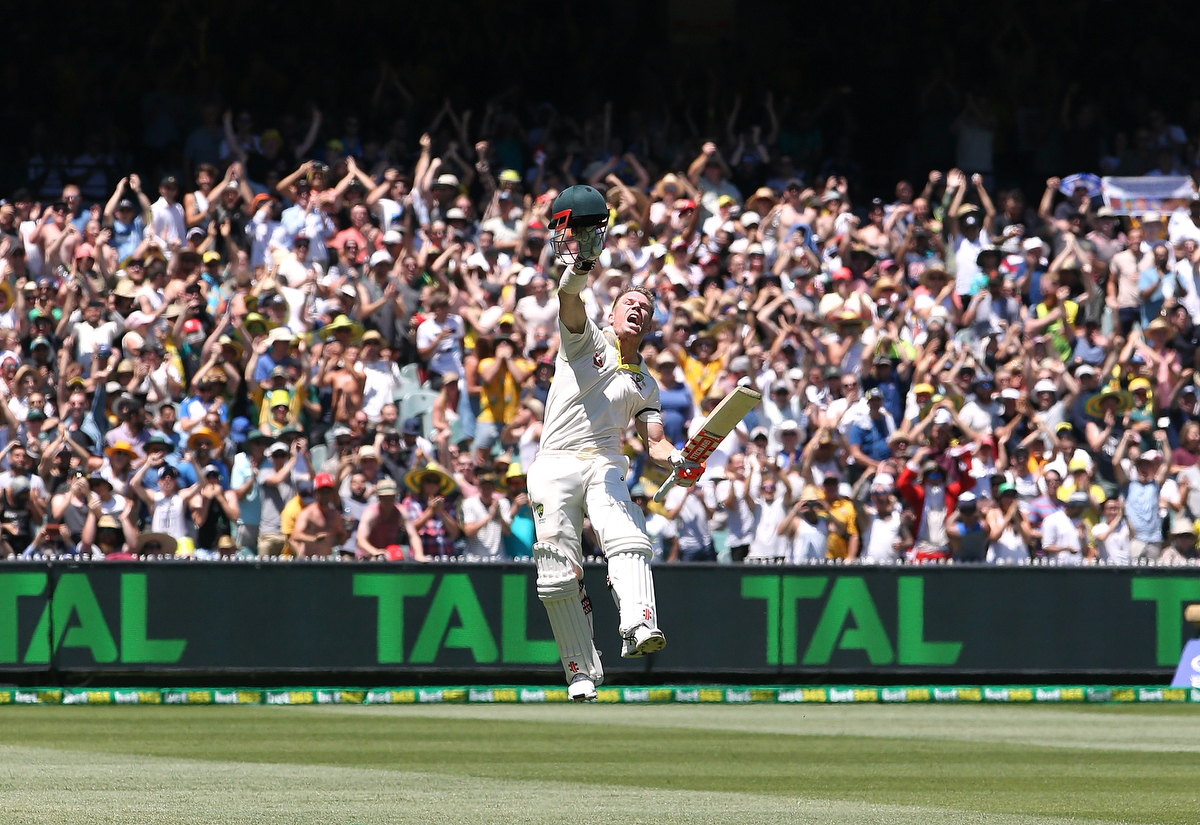 Warner was out soon after for 103 and as well as engaging in his customary full-on celebration, he also took time out to deliver a few unfriendly verbals to the opposition – the Warner of old. The huge crowd – 61,000 at start of play grew to 87,227 by late afternoon, 3865 short of the record of 91,092 set in the corresponding match four years ago – had enjoyed his entertaining knock, but there was limited sense of disappointment when it ended. That's because it was the entrée to the main course everyone wanted to savour. Smith is now one of the most magnetic drawcards the game has seen in recent memory and with three hundreds and almost 600 runs in his last three Tests at the MCG, everybody wanted him to bat on day one when as many people as possible could witness it. You don't often hear a captain applauded loudly simply for winning the toss but that's what happened this time.
Warner's dismissal also hauled England back into the contest with only 43 runs conceded in the second session for two wickets – three, if you count Curran's indiscretion – and another 99 in the final two and a half hours, with Australia having the best of a two-toned day. Smith was 65 — not out, of course. He hasn't been dismissed at the MCG for three years.  And a fourth consecutive MCG ton was looking every bit as inevitable as Warner's was six hours earlier.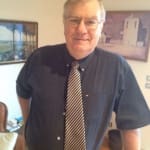 Author:
Ron Reed
RON REED has spent more than 50 years as a sportswriter or sports editor, mainly at The Herald and Herald Sun. He has covered just about every sport at local, national and international level, including multiple assignments at the Olympic and Commonwealth games, cricket tours, the Tour de France, America's Cup yachting, tennis and golf majors and world title fights.
Comments
comments
0 comments