---
Reading Time:
4
minutes
ALISTAIR COOK HAS been a long time reminding cricket fans of the days when he simply didn't know how to get out in Australia but the birthday present he craved – a hundred – has finally arrived, says Chief Writer RON REED:
IT'S NOT as if England's birthdays have all come at once. Or all their Christmases. Not yet. But the festive season has taken a significant turn for the better for the two senior players, Alistair Cook, whose birthday and Christmas do always come at once – he turned 33 on Tuesday – and captain Joe Root, who will be 27 on Friday.
For Cook, his gift was by far his best score of a hitherto hugely disappointing Ashes campaign, 104 not out, and for Root, it was a collective performance of sustained competitiveness, thanks in the first place to his two other elder statesmen, seam and swing bowlers James Anderson and Stuart Broad.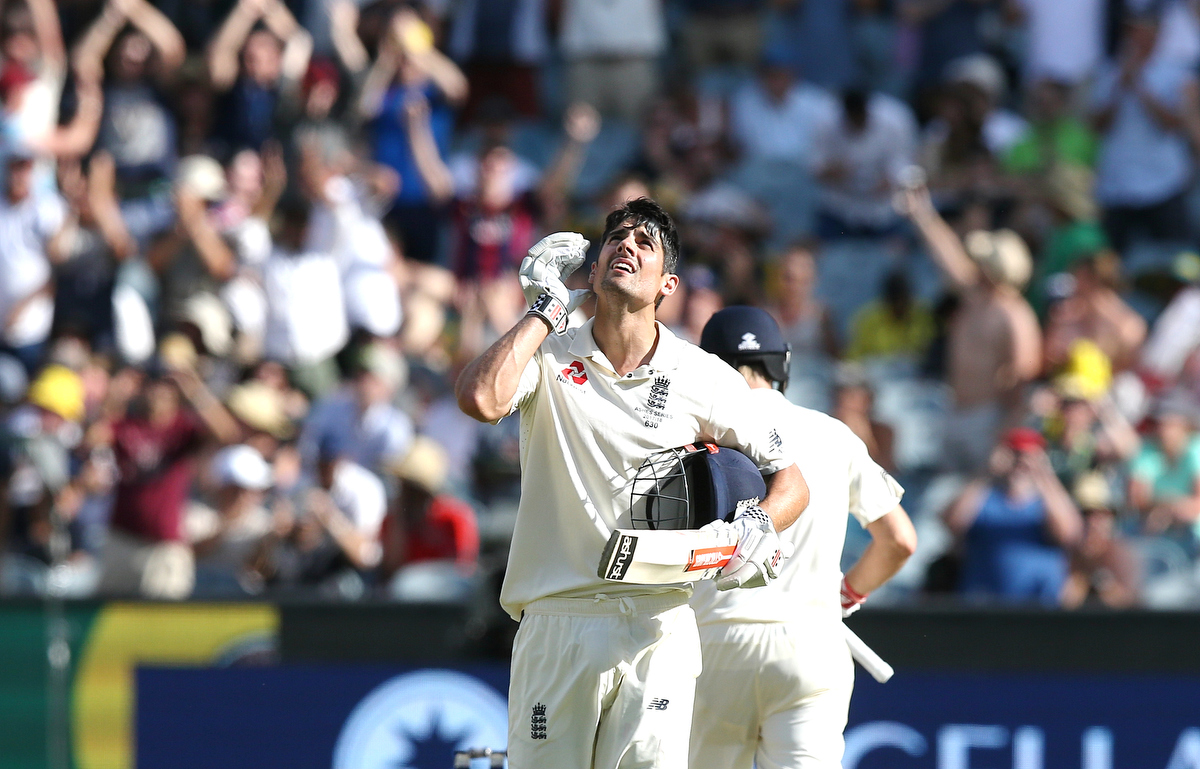 Whether all this can be parlayed into a face-saving win – thus avoiding what would be the unmitigated embarrassment of a second successive 5-0 whitewash in Australia – remains to be seen, but certainly the MCG is hosting an absorbing Test match replete with possibility, which is as much as the huge crowds can ask for from a technically "dead" match.
At the end of a second day played out in glorious sunshine, the tourists were 2-192 after dismissing Australia for a manageable 327, and Steve Smith for an almost minimalist – by his latter-day standards at the great stadium – 76. It looked suspiciously like a case of Smith out all out as the following six wickets fell for 67. This was largely the work of Broad, who has been struggling so much that he would not have played if many of his team's decorated camp followers had their way. Indeed, he might never have played again. Finding both some reverse swing and surprising pace – he pushed the speed gun well above 140kph a few times, a vast improvement on the low 130s he had been serving up in earlier matches – and finished with his best figures of the tour, 4-51, which could easily have been five-for if a line-ball shout for lbw from the first ball Shaun Marsh faced had been upheld. It was his best bag since the incredible 8-15 against Australia at Trent Bridge a couple of years ago and took him to within three of 400 Test scalps overall, another reminder for Australian fans of what a superb player he has been. Anderson, meanwhile, took 3-61 to go to 520, the fifth best ever. Only one pace bowler, Australia's Glenn McGrath, is ahead of him now, along with spinners Muttiah Muralitharan, Shane Warne and Anil Kumble. McGrath is 43 ahead, so Anderson will need at least another year of very good Test cricket to overtake that. He has no intentions of pulling the pin any time soon and nor is he a shot force in his own conditions, so you wouldn't bet against him getting there.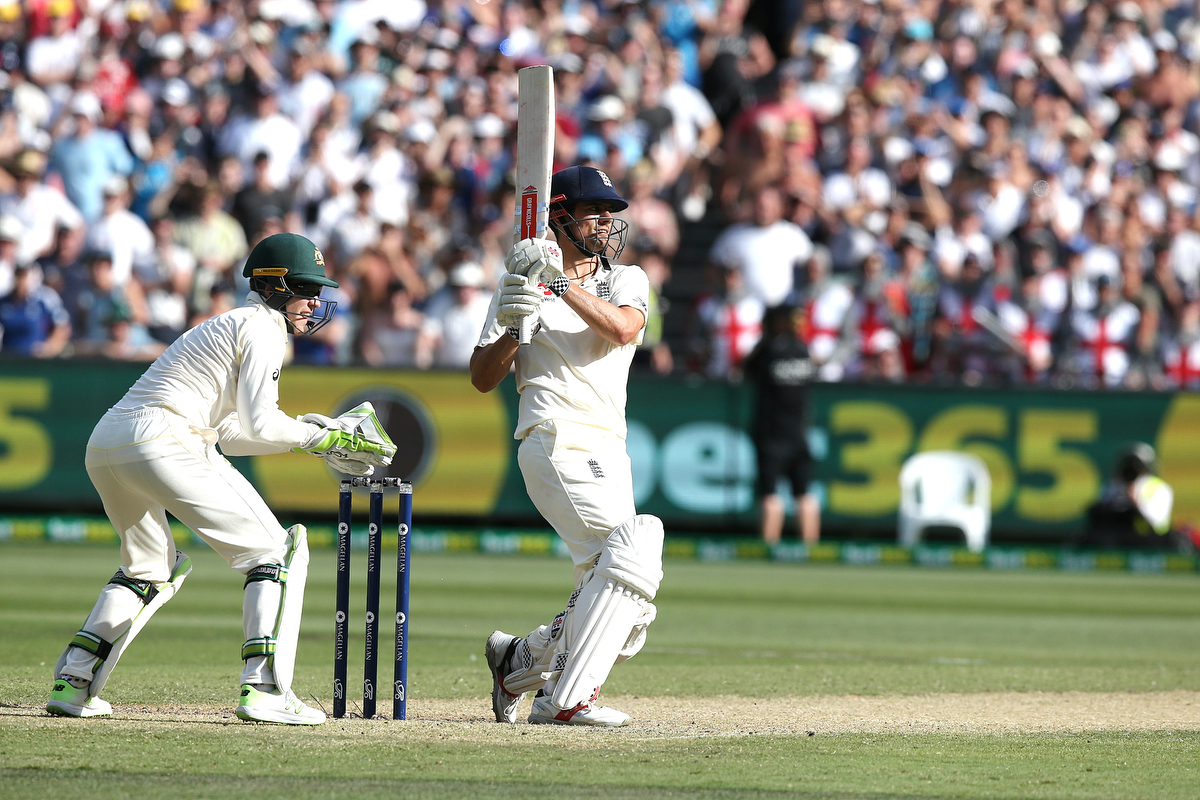 For Root, the moment of truth arrived immediately after tea when the birthday boys – the captain and his immediate predecessor — came together, both acutely aware that if they were separated quickly the result they craved could be just about out of reach by stumps but if they could play out the session then they would be in it up to their necks. And, of course, the Australians knew that too. So not for the first time in the match a mini battle of attrition ensued as Root took 14 balls to get off the mark and Cook proceeded sedately to his 50. Cook's comfort might have had a lot to do with the absence of injured spearhead Mitchell Starc, he of the searing, swinging 145kph thunderbolts, replaced by perennial standby Jackson Bird, an honest and not untalented trundler who struggled to get much past 130kph. He was serving up precisely the same sort of tame stuff for which the tourists have been rightly criticised all tour. On this ultra-friendly track, the Australian pace attack had their teeth largely draw, with Pat Cummins suffering a stomach upset that forced him off the field and Mitchell Marsh not even used until more than 30 overs had been soaked up. If that amounted to a vote of limited confidence from his captain, who never seems to have much faith in his fifth bowlers, it rebounded when Smith dropped a juggled slips catch off Cook, on 66, in Marsh's second over.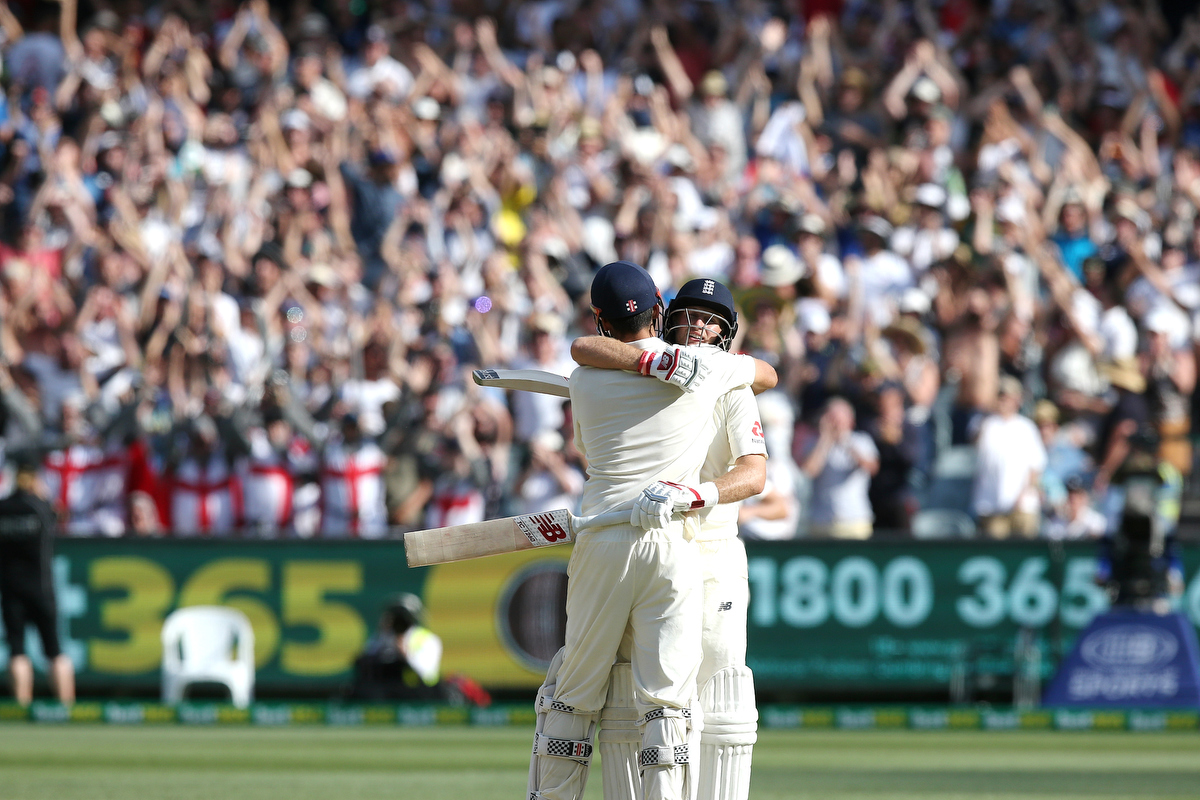 It was Cook's one and only mistake as he soldiered on confidently to his 32nd Test hundred, but only his fifth in the past four and a half years, two of which have been doubles. He reached it in the last over off Smith's little-used leg-breaks and has made more runs in this innings than the rest of his tour put together, in which he has averaged a paltry 13.8, provoking calls for him to be put out to pasture, like Broad. Oh ye of little faith! In all sport, you write off champions at your peril.
Cook's innings was a potent reminder of his career highlight, the tour de force of Australia in 2010-11 when he piled up 766 at an average of 127.66 – a feat to make even Bradman (or Smith) tip the baggy green cap. He is only the second overseas batsman to make 100 at all five of Australia's main test venues, the other being India's Sunil Gavaskar.
As required, Root stuck with Cook all the way to stumps in a free-wheeling partnership of 112 and counting, pausing on the brink of his third 50 for the series. With England trailing by a very gettable 135 he was within realistic sight of giving himself a memorable birthday present on the last day of the match.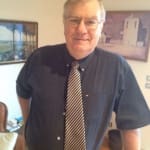 Author:
Ron Reed
RON REED has spent more than 50 years as a sportswriter or sports editor, mainly at The Herald and Herald Sun. He has covered just about every sport at local, national and international level, including multiple assignments at the Olympic and Commonwealth games, cricket tours, the Tour de France, America's Cup yachting, tennis and golf majors and world title fights.
Comments
comments
0 comments