---
Reading Time:
6
minutes
AGE SHALL NOT weary them, not when they love playing cricket as much as Brad Hodge and Brad Hogg do, which is good news for the Big Bash League, writes RON REED:
THE WEEK THAT WAS: ONE OF the joys of watching the Big Bash – and yes, we've been a committed fan of it from the outset six years ago and of Twenty20 cricket in general well before that – is watching entertainers who have been playing professional cricket since before many of their team-mates and opponents were born. And showing them how it's done.
There are several good reasons to hope that the Renegades turn out to be the team to beat this year, as popular opinion suggests, and that's one of them. Two of them, in fact, and they're almost identically named – Brad Hodge and Brad Hogg. They're the oldest players in the competition – Hodge turns 43 on December 19 and Hogg 47 on February 26, which will put them in the not so nervous nineties collectively – and two of the best to watch. On Thursday night, when the men in red opened their campaign against the Hobart Hurricanes, Hogg took a wicket with his second ball, making him the oldest player ever to get anyone out in the BBL. Hodge also waited only two balls to announce himself, getting off the mark with a huge six. Hogg's moment of glory was short-lived, his second over costing 22, a number that was also beside Hodge's name when he walked off undefeated with the Renegades winning with nine balls and seven wickets to spare.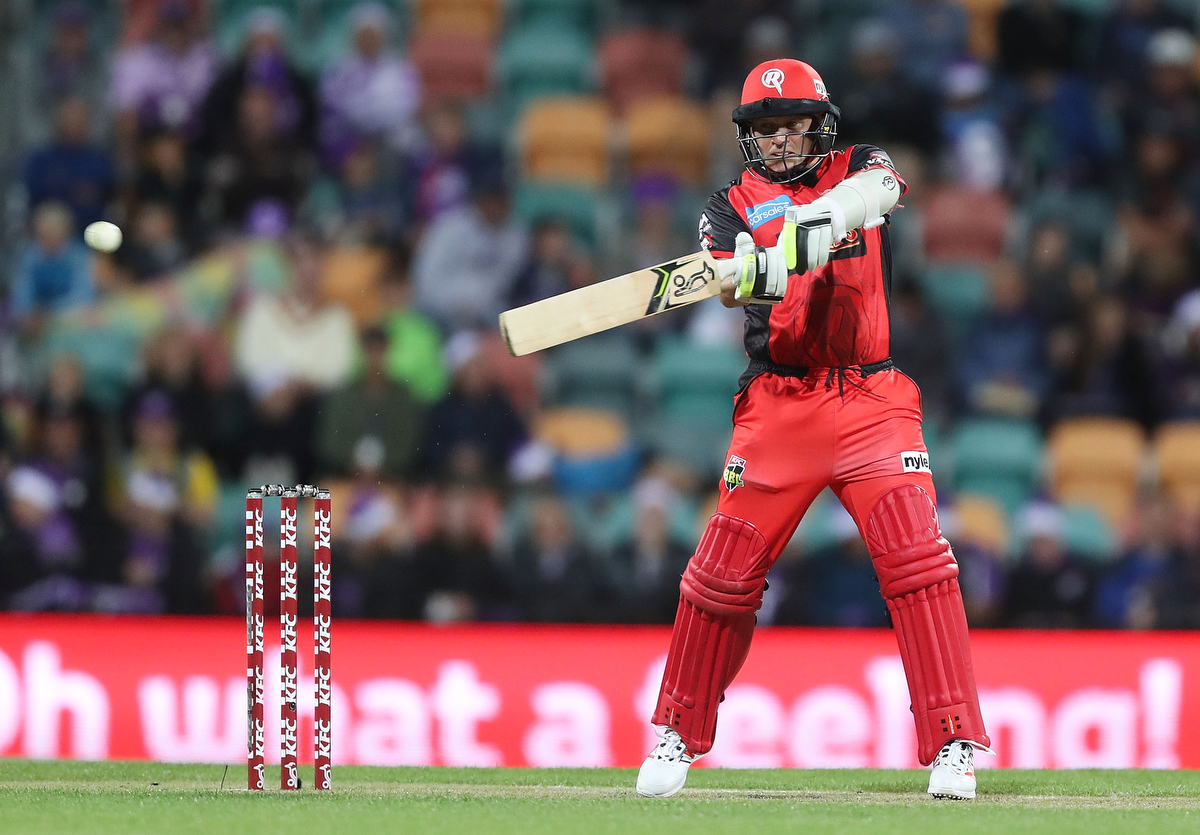 They weren't the match-winners – that was Cameron White with an explosive 79 not out and West Indian Dwayne Bravo with 5-28 – but it was proof that they are still important contributors. White and Bravo are no spring chickens, either – both are 34, and it is amazing to think they are almost a decade younger than Hodge with an even bigger gap to Hogg. If there is anything the Renegades definitely do not lack as they pursue their first title, it is experience.
Much has been made of Hogg's longevity in recent years and rightly so. He is an amazing story, having dropped out of big cricket for a few years after becoming disillusioned with life in general. But if any sort of cricketer can play on and on, it's a spin bowler. It's different for batsmen, who rely on their reflexes, which inevitably deteriorate past the age of 30. That's why Hodge is probably even more remarkable than his elderly team-mate – the Hurricanes had three new bowlers all rocketing in at about 150kph and he wasn't fazed.
For practice, he plays park cricket in Melbourne's bayside suburbs, which is where you'd find most cricketers his age. But he straddles the two worlds comfortably, possibly because he is the ultimate "have bat, will travel" performer. Now in his 25th year as a professional cricketer, his profile on the Cricinfo website lists no fewer than 18 major teams, most of them in T20 leagues but not forgetting Australia, for whom he was unlucky not to play more than six Tests and 25 ODIs. He is currently the coach of Kings XI Punjab in the Indian Premier League. This is his second stint at the Renegades, where he was an inaugural player, moving on to the other Melbourne team, the Stars, and then the Adelaide Strikers, who sacked him at the end of last season because they believed his time was up. He, of course, disagreed, so here he is – again.
What comes across appealingly with Hodge is his enthusiasm for the joy of the game, which is why Channel 10 have always miked him up at every opportunity. Against the Hurricanes he was almost like a kid on a sunny Saturday morning as he said how excited he was and how much he was looking forward to having a bat.
Not that simply being able to do what he loves is the only reason he is so upbeat. It's a pretty handy way to make a living. One Internet site that specialises in revealing how much celebrities earn had him listed simply as "under review" this week, which probably means they haven't got a clue. But another one claimed he was worth $10m a few years ago. If he's still earning at that rate then it's no wonder he didn't cop the hint from the Strikers and hang up his bat. He might be a while doing so yet – and for us Big Bash aficionados, that is no bad thing.

MORE thoughts from the Big Bash's first week:
IT IS going from strength to strength, TV ratings from the first three games up by an average of 13 per cent on last year overall. That's a huge spike, especially as a lot of people aren't at home at night at this festive time of year. Its natural home is in January, which is why calls to rejig the program so that the MCG on Boxing Day becomes the second Test of any series, and therefore always "live", are doomed to failure.
CAMERON White, at 34, continues to enjoy an oddball second half of a superb career, proving himself still capable of being a matchwinner at this level despite being moved on a couple of years ago by the Stars. He is sometimes captain of the Bushrangers Sheffield Shield side and sometimes can't get a game. He'll probably be captain of the Renegades, too, when and if Aaron Finch is called up for the ODIs against England, and will be available for the whole tournament, so he might end up being the Stars' most valuable contributor.
HAS any new captain endured a worse debut than the Stars' John Hastings, who didn't seem to know what he was doing with his bowlers, employing no fewer than eight of them as the Brisbane Heat smashed 206. The Duke's own three overs went for a horrendous 48 without a wicket and the whole debacle took so long that he and every team-mate was fined $1,000 for a slow over rate. And, of course, the match was lost, putting the Stars under immediate pressure as they attempt to keep intact their record of never missing the finals – but never winning the damn thing. The upside, of course, was a brilliant 99 by Marcus Stoinis, whose brilliant century in an ODI against New Zealand a year ago suggested he is on his way to bigger things with Test cricket appearing to be within his range. He might not quite possess the pure talent of his WA team-mate Mitch Marsh, but you do wonder how he might have gone if he had been given as many opportunities.
NOT sure why Ricky Ponting has invested in a special under-shirt to stop him sweating, but it certainly wouldn't be because he is in any fear of losing his job in the Channel 10 commentary box. He has developed into a master of that craft with insightful analysis and a light touch in his banter with the other talking heads. The same can be said about Shane Warne, who is the best of the Channel 9 commentators. Just as the best players in any sport don't always make the best coaches, they don't necessarily star in front of the microphone either – these two do.
SOUTH African Jofra Archer is already the most recognisable of the plethora of recruits to the BBL, thanks to his black helmet of hair. But there might be more to him than that. He bowled at a very lively pace for the Hurricanes against the Renegades, claiming the rare feat (for T20 cricket) of a double wicket maiden. Legendary South African fast bowler Dayle Steyn, who is preparing for another tilt against Australia after some injury worries, tweeted during the match that Archer could be something special in the making.

WHEN your wife, who has not the slightest interest in or knowledge of cricket, sits through three long episodes of a documentary about it and thoroughly enjoys it, you know you've just seen a winner. Take a bow, then, Peter Dickson, producer of Forged in Fire, the story of international sport's most traditional rivalry, The Ashes, which aired on Channel 9 after the first three days of the third Test. It was informative, frank and perhaps best of all, highly amusing, depicting great cricketers down the years as great characters, too. None more so than larrikin fast bowler of the seventies and eighties, Jeff Thomson, whose earthy dialogue – "if swearing was an Olympic sport, he would be our Michael Phelps," someone observed on Twitter — perfectly complemented his instinctive hatred of batsmen in general and Pommy batsmen in particular. Dickson's previous work has centred mainly on footy and all of it has been brilliant. The Australian sports media has no more valuable performer.
SPORTSMAN OF THE WEEK
Elyse Perry won the ICC women's cricketer of the year award – in other words, she is the best player in the business, an accolade that does not need an asterisk because of the injury-enforced absence of her prolific team-mate Meg Lanning. Perry's performances have been impressive by anyone's standards.
WINNER OF THE WEEK
The Australian cricket team and all who sail in her – particularly the selectors, who have had a blinder – for regaining the Ashes in double quick time.
LOSER OF THE WEEK
Well, who else but the Poms. Enough said.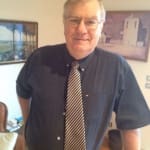 Author:
Ron Reed
RON REED has spent more than 50 years as a sportswriter or sports editor, mainly at The Herald and Herald Sun. He has covered just about every sport at local, national and international level, including multiple assignments at the Olympic and Commonwealth games, cricket tours, the Tour de France, America's Cup yachting, tennis and golf majors and world title fights.
Comments
comments
0 comments