---
Reading Time:
4
minutes
IT'S THE first rule of cricket at any level – get runs on the board, and England are already struggling to do that with no real sign they are likely to improve, writes RON REED:
THE ASHES DAY FOUR: England's second innings at Fortress Gabba – still a no man's land for all visiting cricket teams since the West Indies were the last to beat Australia there in 1988 – will have been a deeply demoralising experience for young captain Joe Root. For it confirmed what everybody – in both countries – suspected might be the story of the 70th Ashes series: namely, that the visiting batsmen are certainly not experienced enough, probably not good enough in a collective sense and unlikely to be a match for Australia's bowlers. And with Australia also carrying a few suspect slots, this might not be the only one of the five matches that struggles to make it all the way through to the fifth day. More than a quarter of all Ashes Tests – 89 of 325 or 27.4 per cent – have been draws but unless it rains heavily somewhere along the journey around the country that figure is in no danger of increasing, not that stalemates are all that common nowadays anyway with the emphasis on short-form cricket appearing to have diluted the defensive instincts of many batsmen.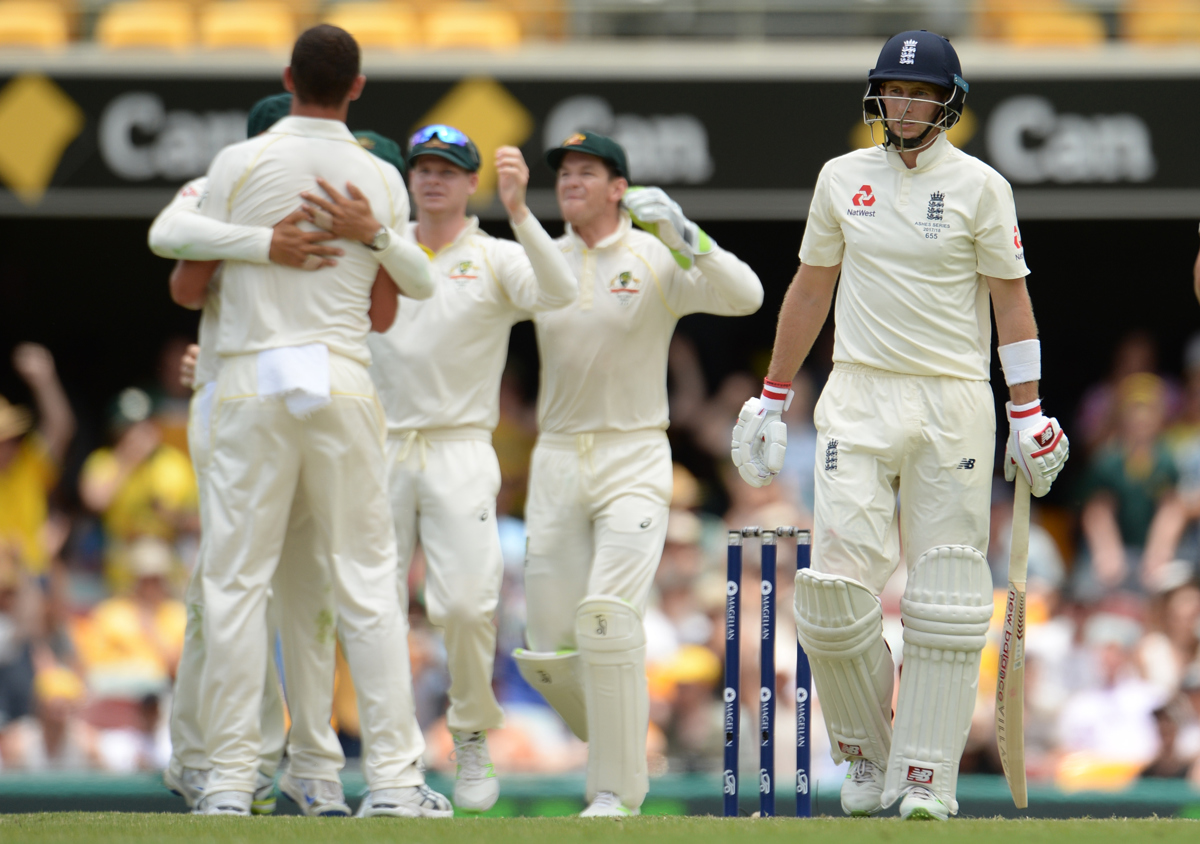 Innings such as Australian captain Steve Smith's heroic eight-hour plus epic, a masterpiece of concentration and determination, allied of course to colossal talent, are rarities. It will be no surprise if he plays a couple more such captain's knocks before the series is over, in fact his stunning consistency over the past four years means it will be a surprise if does not. If England are going to have any hope of staying in the contest, then Root – widely regarded along with India's Virat Kohli and New Zealander Kane Williamson as the only rivals to Smith for the title of the world's best batsman – must follow suit. He's capable of it but scores of 15 and 51 in Brisbane do not constitute a satisfactory start. The Australians have him under pressure already. It is one of the most important observations that can be taken from the first confrontation.
The equally important question is whether he can rely on getting adequate support. Given that England struggled to make it to 300 in the first innings on a wicket more benign than anyone expected, or to 200 in the second innings, or to 500 for the match, suggests the answer is no. Not only did no-one make a hundred in either innings, no-one got that many in both innings combined.
The one encouraging aspect was that they came in with three virtual rookies – Mark Stoneman, James Vince and Dawid Malan – all of whom have no Test match credentials to speak of and all three contributed half-centuries in the first dig. But they got 33 between them in the second which is more in line with their unflattering records and about what Australian fans were half-expecting to see. Unless at least two of the three can make a substantial, sustained impact from here on, too much is going to be left to too few – or to only one, namely Root.
Which leaves, of course, the biggest disappointment of all at the Gabba, former captain Alistair Cook, whose two innings did not add up to double figures – a far cry from the many hundreds of runs he plundered in Australia a couple of tours ago. At "only" 32, he shouldn't be completely over the hill just yet, but his big innings are becoming rare and he's certainly not going to improve. Because of his status and experience, another pair of failures in Adelaide next week will be a major let-down for Root.
The Australian bowling was not at its best in the first innings but proved to be irresistible in the second. Josh Hazlewood ripped the top off the innings with a much improved spell and then accounted for a well-set Root, off-spinner Nathan Lyon ran through the left-handers in the middle order, Mitchell Starc was too big an ask for the tailenders – he usually is, as he proved with two low-order hat-tricks in a Sheffield Shield warm-up – and Pat Cummins delivered an unsubtle little message of his own by peppering tailender Jake Ball with five successive bouncers, the last of which finished off the innings on a hugely hostile note.
Not for the first – or last – time Lyon out-bowled the quick men, bamboozling Stoneman and Malan with all the elements of his art, flight, drift and sharp turn, and eventually accounted for the more adept Moeen Ali as well, sharply stumped. He was bowling so well that the man who first discovered him as a shy club trundler manning the roller as a groundsman in Adelaide, former Victorian captain and South Australian coach Darren Berry, tweeted that he was the best off-spinner ever to play the game. No qualifications added, no arguments invited. Well, Lyon is certainly as good as anyone playing today but with due respect to Berry, his 269 wickets is still a fair way short of the all-time record for bowlers of any sort, Sri Lankan offie Mutiah Muralideran's 800. In fact, it's a fair way short of half-way. For what it's worth, Lyon has played just over half as many Tests as Murali, 69 to 133 – so he has a long way to go in every sense.
Perhaps Lyon's most enjoyable wicket, and not only for himself, was Ali. Stumpings don't come along all that often and this one was desperately close, with plenty of debate about whether the TV umpire should have given the batsman the benefit of the doubt, as tradition decrees. Regardless, it was a very big moment for wicketkeeper Tim Paine, a controversial selection who was savaged on social media when he dropped a chance he should have taken off Lyon on day one. Other than that one flaw he has kept impeccably, and with Geoff Marsh – another hotly-debated choice – getting important runs and Australia drawing first blood, the selectors are among those to have enjoyed a very good game.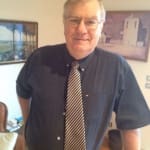 Author:
Ron Reed
RON REED has spent more than 50 years as a sportswriter or sports editor, mainly at The Herald and Herald Sun. He has covered just about every sport at local, national and international level, including multiple assignments at the Olympic and Commonwealth games, cricket tours, the Tour de France, America's Cup yachting, tennis and golf majors and world title fights.
Comments
comments
0 comments