---
Reading Time:
6
minutes
SEVEN DAYS IN SPORT:  Cricket and netball have a big job ahead of them – and a long wait – to force their way into the Olympics, writes RON REED.
BECOMING a new Olympic sport – and avoiding becoming a redundant one – has almost become a new Olympic sport in itself, if that makes sense.
There's always a queue to get in, or back in, and the success and popularity of the new attractions in Tokyo – BMX freestyle, skateboarding, surfing and climbing – has, unsurprisingly, ignited a new gold rush, so to speak.
That's a good thing because the Games need to keep reinventing themselves to keep pace with what each new generation finds entertaining, relevant and useful, without losing sight of the original concept of higher, faster, stronger – which now has an extra word added to it: together.
The flame in the Japanese capital had barely been extinguished before the International Cricket Council put its hand up for inclusion, not in Paris next time around because that program is already pretty much finalised, but in Los Angeles in 2028.
Netball has entered the race, too, looking even further ahead to Brisbane in 2032.
Breakdancing has already been accepted for Paris, as have the Tokyo newcomers, while baseball and softball and karate have been axed – and weightlifting might yet meet the same fate
An original participant when the modern Games began in Athens in 1896 and a constant ever since, weightlifting finds itself under extreme pressure to survive because of its long-standing doping issues which it has cynically never seriously tried to resolve.
It will have only itself to blame if – almost certainly when — the bullet hits home, and it is unlikely to be much missed, certainly not by Australia (with apologies to 1984 gold and silver medallists Dean Lukin and Robert Kabbas.)
Cricket's campaign is interesting, certainly from an Australian perspective.
It is aiming for men's and women's T20 tournaments to be contested by eight nations each.
Many more will strive to qualify, an interested audience of more – many more – than a billion would be guaranteed, the dual gender factor will be important, it's appeal transcends generational boundaries and it would not add hugely to the overall numbers requiring logistical accommodation. So it should have a lot going for it.
It's going to be a hard sell, though, given that while it is hugely popular in most of the sub-Continent – it is the No 1 sport in the massive market that India represents, ditto Pakistan and Bangladesh – it has little clout in mainland Europe, either American continent or almost anywhere north of South Africa.
Embed from Getty Images
Retired Australian star Adam Gilchrist, now a highly astute media commentator with a broad view beyond his own backyard, was probably on the money when said during the week that cricket needs the Olympics more than the Olympics needs cricket. Why so? Because, I think he was saying, the game needs to remain competitive in the global marketplace and visible on the biggest stages.
Even the biggest sport in the world by far, soccer, values its membership of the five-ring family. Equally, the IOC would never dream of losing the round ball, even though it is not played at full strength.
While it is true that cricket has a history as an Olympic sport, they wouldn't want to be relying on that for any advantage. The connection couldn't be any flimsier.
It was played once, and once only, in Paris in 1924, with only one match taking place and virtually only English club-standard players involved.
Great Britain was represented by the Devon and Somerset Wanderers Cricket Club and France by a team made up of players from the British embassy. GBR scored 117 and 5/145 to FRA's 76 and 26, which remained the lowest score made by any team in an international match of two innings until equalled by New Zealand in a Test against England in 1955.
The contest then transferred to the media. According to historian David Wallenchinsky's The Complete Book of the Olympics, a contemporary French magazine commented: "Cricket is a sport which appears monotonous and without colour to the uninitiated." A British report retorted: "We found the French temperament is too excitable to enjoy the game and no Frenchman can be persuaded to play more than once."
Still, that was a tad more civilised than rugby's fourth and final Olympic appearance at the same Games, at least until the sevens version made a comeback in Rio in 2016.
Like cricket, it's Olympic experience was limited, to say the least. In Paris in 2000 three teams played a total of two matches, in London eight years later a combined Australian and New Zealand team thrashed Great Britain (actually the Cornwall county team) in the only match, and in Antwerp another 12 years later, USA defeated France in the only match.
In 1924 there were again only three teams and three matches, meaning that in four Olympics only six nations – never more than three at a time – played a total of seven matches, with Romania awarded the only bronze medal despite losing its only two games.
According to Wikipedia's account of the Paris gold medal match between USA and France, 30,000 spectators booed and hissed the Americans throughout, throwing bottles and rocks onto the field, and wild brawls broke out in the grandstands. Reserve player Gideon Nelson was knocked unconscious when hit in the face with a walking stick.
The Americans won 17-3 but at the final whistle fans invaded the pitch forcing police and French players and officials to protect the Americans. At the medal ceremony The Star Spangled Banner was drowned out by the booing and police had to escort the winners back to their dressing room.
With the image problem that created, as well as the difficulty in attracting enough teams, rugby was on the nose, and when one its staunchest supporters – Baron Pierre De Coubertin, the head of the Olympic movement since its re-invention in 1896 – stepped down from his lofty post the following year, it was banished.
The moral of the story? There isn't one – it's just an opportunity to wish both cricket and netball the best of luck with their ambitions, because they're going to need it, I fear. Brisbane going into bat for them both is by far their best bet.

THE Australian Olympic Committee is certainly entitled to express its anger, as it has done, that the South Australian Government is forcing 11 of its own athletes to do an extra two weeks of quarantine when they return to Adelaide, having already done two in Sydney. Without wanting to second-guess an administration that has not been as ravaged by the virus as others, this decision is too harsh.
It might well have much broader ramifications, too. Some England cricketers have expressed strong reservations about making the Ashes tour if their families are not permitted to be with them from Christmas on, with suggestions the most important of all cricket tours might have to be postponed – an unthinkable contingency on a number of levels.
South Australia's rigid attitude – which has also extended to withdrawing permission for returning Australian cricketers to train while in quarantine in Adelaide — can easily be interpreted as evidence that the English players are justified in being wary that Australia in general will not be a pleasant place to visit.
Cricket Australia moved mountains to make sure India arrived and stayed last summer, protecting a $300 million product, and are now nervously facing another potential crisis.
However, they will have been heartened by England's chief executive Tom Harrison telling commentator Mike Atherton during a break in the second Test against India on Thursday night that no players had threatened to pull out, although he stopped well short of an unequivocal guarantee that the tour will go ahead.

THE AFL's decision to bring every remaining club into the women's competition was probably overdue, certainly inevitable sooner or later, and has many advantages for the rapidly-increasing number girls who want to play the game. Which is the point of the exercise, of course, so it is to be applauded.
Whether it will increase the number of people wanting to watch them remains to be seen.
The average attendances have dropped sharply in each of the two most recent seasons, from about 6500 per game to 4500 and then 2000, in round figures.
How come? Who knows? I twice asked the AFLW publicity people for an explanation or a comment a few months ago but was ignored. Of course that could merely mean I'm not important enough to engage with, which is probably true enough. But from long experience in professionally observing and dealing with the AFL, that didn't surprise me – they have never much liked talking in negatives, even about realities.
Embed from Getty Images
That's one of the many points strongly made by my old Herald Sun colleague Michael Warner in his excellent book, The Boys Club, which forensically details the many questionable behaviours and attitudes that have shaped the way Australia's most popular and profitable sport has been administered and promoted since well before the turn of the century.
If it hasn't made a lot of well-known people squirm in embarrassment, it should have.
It is probably the most impressive and important piece of football journalism yet undertaken. Courageous, too.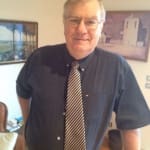 Author:
Ron Reed
RON REED has spent more than 50 years as a sportswriter or sports editor, mainly at The Herald and Herald Sun. He has covered just about every sport at local, national and international level, including multiple assignments at the Olympic and Commonwealth games, cricket tours, the Tour de France, America's Cup yachting, tennis and golf majors and world title fights.
Comments
comments
0 comments