---
Reading Time:
4
minutes
OLYMPIC WATCH: THE great swim produced gold medal performances in and out of the pool, writes RON REED.
ARIARNE Titmus needed no introduction – but who knew who Dean Boxall was?
We all do now. Boxall is Titmus's coach, and his monster celebration as she pulled off what might go down in posterity as the greatest single triumph of the Tokyo Olympics, dethroning legendary American Katie Ledecky in the 400m, was an epic performance in its own right.
Boxall tore off his mask and broke into a frenetic dance, scaring a Japanese attendant assigned to make sure covid protocols were observed, and threatened to crash through a barrier. If there was a gold medal for excitement, it would have been a double triumph for Australia.
Coaches sometimes do and sometimes don't get their full share of credit when their charges pull off such memorable achievements but Boxall's part in this one is unlikely to be forgotten in a hurry, certainly not by Titmus. "He means everything to me," she said.
There is a deeper significance to seeing a swimming coach – any swimming coach — taking a bow for all the right reasons.
It is only a month or so ago that the entire sport, the coaching cohort certainly no exception, was copping significant flak after Olympian Maddie Groves alleged that it was infested by "mysoginistic perverts."
Other female swimmers also stepped up with claims of abuse and a poor culture, leading to Swimming Australia appointing a panel to investigate.
Against that worrying backdrop, and with other negative experiences at the past two Games in London and Rio, it is desperately important that Tokyo sees the Dolphins return to their accustomed status as the pride of the Australian Olympic movement every time they pull on the green and gold.
Titmus – and Boxall – have got that assignment off to a very pleasing start.
Swimming is not the only sport on such a mission of redemption.
Within a couple of hours of Titmus lifting the mood of a largely locked-down nation, the women's hockey team thrashed China 6-0, having earlier accounted for Spain 3-1.
The Hockeyroos, who were once of the most successful sports teams in the world, winning Olympic gold in 1996 and 2000, have also been put through the wringer recently with allegations of deep-seated cultural problems within the administration and the coaching programs.
Like the swimmers, they are highly motivated to prove a point this week and next, and are already well on the way to doing so.
Embed from Getty Images
Boxall, meanwhile, was in tears as he watched his girl accept her gold medal, her own emotions well under control, probably because she knew she still has two more challenges against Ledecky. But it wasn't easy.
"I could see Dean on the other side bawling his eyes out," she said. "You don't see that that often so that made me want to tear up. I tried to contain it."
Boxall, South African born and in his early 40s, formerly worked – unhappily – for Qatar swimming before moving back to Queensland, the heartland of the sport where he worked with prominent coach Michael Bohl before inheriting his squad.
He does not have a high profile, but swimming insiders are well aware that last year the Australian Swimming Coaches and Teachers Association named him the coach of the year off the back of Titmus's 2019 world championship win in the same event, the first time she defeated Ledecky.
He also coaches backstroker Mitch Larkin, who followed Titmus into the pool and swam his way into the 100m final, where he is a good medal chance.
With his long hair, energetic presence around the pool deck and emotional personality, Boxall is often compared to another larger-than-life swim coach who had huge success as a motivator, Lawrie Lawrence.
Lawrence guided the unknown 17 year old Jon Sieben to the 200m butterfly gold medal in Los Angeles in 1984 – still one of the all-time great Australian swims, given the strength of the opposition and Sieben's own lack of experience – as well as Duncan Armstrong in the 200m in Seoul four years later.
Armstrong, also a little-known Queenslander, and Sieben both had to overcome the gigantic German Michael Gross, considered the best swimmer of his generation – much as Ledecky now is among the women. Or was.
Lawrence then became a fixture in future Olympic teams as a sort of father figure, mentor and motivator, responsible for general morale upkeep.
Boxall, who says he loves the comparisons with his eccentric predecessor, also doesn't fit the usual mould of swimming coaches. He operates by gut feel, not text-books.
"People might look at it as a negative, but I'm not a well-read swimming coach," he told the Sydney Morning Herald a couple of years ago.
"You have a plan but that plan goes AWOL. There is always something that goes wrong.
"If I follow someone else's philosophy and don't have my core ideas, I lose my compass. I've never picked up a textbook about swimming technique. It's more about feel and understanding and intuition."
The relationship with Titmus works, he said, because it is based on trust.
Boxall has often been told by more strait-laced inhabitants of the elite swimming world to tone down the emotion. Tone it down? He ramped it up to world record level, just as his young charge had done – and now everyone knows who he is.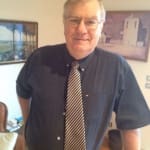 Author:
Ron Reed
RON REED has spent more than 50 years as a sportswriter or sports editor, mainly at The Herald and Herald Sun. He has covered just about every sport at local, national and international level, including multiple assignments at the Olympic and Commonwealth games, cricket tours, the Tour de France, America's Cup yachting, tennis and golf majors and world title fights.
Comments
comments
0 comments