---
Reading Time:
8
minutes
SEVEN DAYS IN SPORT (AND LIFE): People have different opinions on how the lockdown has been handled, but Chief Writer RON REED is just glad to have come out the other side – and with the MCG open again.
IN THE week of the great escape, the best news – other than the pubs opening, of course – was that the MCG will be back in business for the Boxing Day Test. True, we won't all be able to get in to watch the Australia-India blockbuster, not all on the same day at any rate, but to have the great stadium – the most iconic, historic and popular public space in Melbourne, a second home for all my working life  – back in play in the final week of the year from hell will be seriously symbolic.
The crowd will be limited to about a quarter of capacity, but that's a lot better than having no-one there – remember the first match of the footy season, how soulless that was, and Tuesday's Melbourne Cup is doomed to the same fate. On its biggest day of the year, Flemington will be a ghost town. But racing has been able to proceed without interruption throughout the long and difficult winter, so it at least has a bright side to look back on. As has footy, rugby league, soccer and netball, all of which found a way to finish their seasons.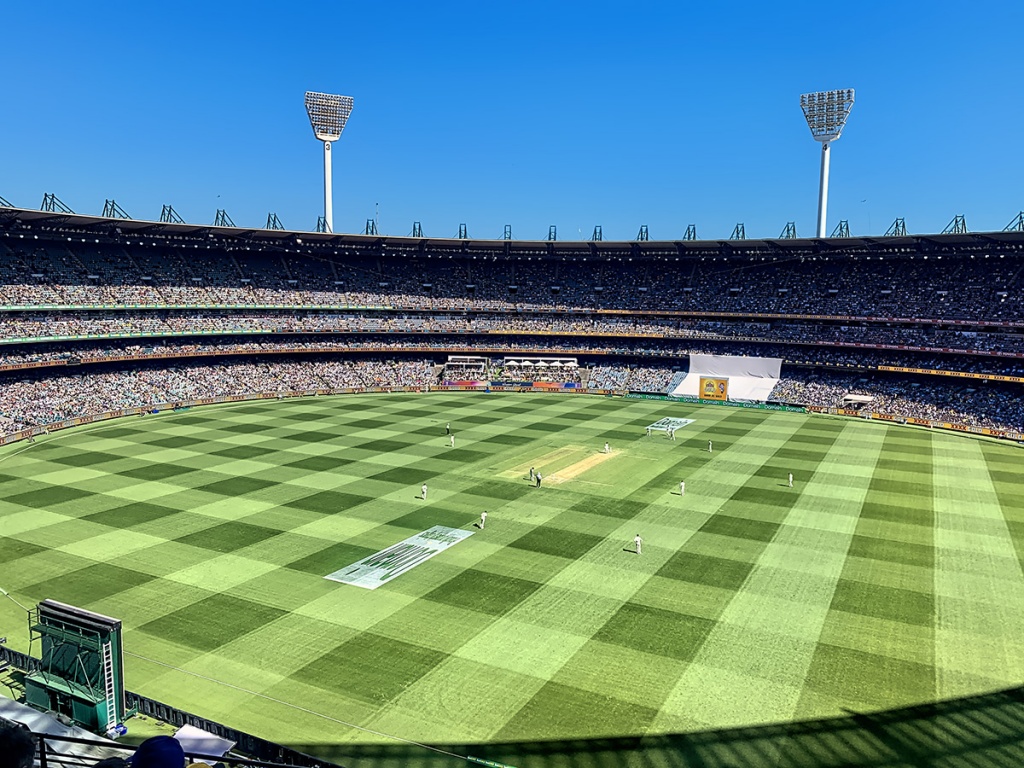 For sport, it hasn't been all doom and gloom. It could have been much worse.
For the community in general, that's a sentiment many will agree with – and many definitely won't. Some will rejoice that we appear to have come out the other side in much better shape — in some respects — than most of the rest of the world, and some will be inconsolable over the loss of so many friends and relatives, of jobs and careers, of financial stability, educational opportunity and mental and physical health.
Personally, I'm too, um, let's say mature – the word "old" is unwelcome – to have a job to lose, a mortgage to fret about or parents to watch die in aged care. Being smack in the vulnerable age cohort ourselves, my wife and I (and the dog) are just glad to have made it through to this stage in no worse health than we were at the start of the year, and while a fair bit poorer on paper, like most people who rely on superannuation to fund retirement, still solvent. So our glasses are still more than half-full – literally, let me assure you.
Also, one of the dynamics of getting older is that time flies by faster every day, week, month and year – perhaps because you come to realise there is a diminishing amount of it left — so while I would have spilled my drink in dismay if you had told me at the outset that the lockdown would last 111 days, now that it has come and gone it seems to have been little more than yesterday when it all began. Perhaps because I wore the same tracksuit, shorts and t-shirts just about every day, shaving about every 10 days, it has all blurred together.
So here we are – alive and fairly well. And thankful for that.
From that perspective, I struggle to settle on a definitive answer to this question:
If what we have just lived through in Victoria for the past eight months was a footy match, how should Dan Andrews' performance be assessed? Three votes for eventually getting us across the line in a hard-fought contest despite a disastrous first quarter? Or given an open clearance – indeed, told never to darken the clubhouse doorstep again – because he nearly cost us the game and sent the club broke in the process?
Yes, there is no doubt he got a lot wrong back at the start of the second wave and has been less than honest about it ever since. He has to take some of the blame for the hundreds of deaths, and at some stage be fully accountable for it – whatever that might eventually mean. These have been egregious mis-steps and the anger they have generated is not misplaced.
However, it is scarcely surprising that some level of error would emerge in a battle against an enemy never before encountered anywhere in the world. Everyone makes mistakes in their job and in their lives in general. When that happens, the smart thing to do is, firstly, to apologise, which Andrews sort of did, belatedly, at one stage. More importantly, the second thing to do is to try to salvage the situation.
He has successfully taken the most important step towards that, stamping the virus into apparent submission. In itself, that is a triumphant outcome. To arrive there, he has, undeniably, worked relentlessly, refused to deviate from what he regarded as the most responsible game plan, and remained focused throughout an avalanche of vicious criticism and insults, much of it from people and organisations who might have been better employed joining the search for solutions than simply firing bullets from the cheap seats. It is still showing little sign of abating, but the last opinion poll I saw still had his approval rating at better than 50 per cent, with the unelectable opposition leader less than a third of that. Rightly or wrongly, the lynch mob are out-numbered, which suggests life is just not that black and white.
It has been a massively complex fight because there have been so many competing realities to deal with. To reduce it to its simplest form, yes, I was frustrated that I couldn't rock up to my local wine bar to see mates – but nor did I want to be infected by the first bloke I had a drink with.
So like the 50+ majority, it's the middle ground for me, which is not, I hope, the same thing as sitting on the fence.
I am reminded of three old clichés. Better late than never. Better safe than sorry. And so far so good.
Cheers!

TO THE surprise of absolutely no-one, Channel 7 are lobbying as hard as they can go to make the Grand Final a night event permanently. The AFL should shut this down as soon as possible.
The mood out there in fan-land – and even in club-land, if the premiers, Richmond, are the barometer – is clearly in favour of keeping it in the afternoon, where it's always been.
A poll I saw somewhere had it at 80 per cent in favour of that and everybody I've spoken to, and everybody they've spoken to, agrees. As the overwhelming majority have always done every time the question is asked, which is every year.
This should have nothing to do with whether or not the "entertainment" looks better after dark – it's a footy match, not a concert. Except for Mike Brady, I don't even watch the music and certainly don't want it taking the place of commentary and analysis at half-time.
Last Saturday dragged on interminably until the match finally arrived, and when it was over there was no time to digest it properly before going to bed.
Embed from Getty Images
The spike in the TV ratings proves nothing. Of course they were up. That's because they count the number of TV sets in use (how they do that, who knows) and where normally there might be scores or even hundreds of people watching in pubs or live sites, or a dozen or so guests in other people's homes, this time everybody had to watch on their own TV. More sets in use, higher ratings – not necessarily more people watching. Also, there were probably 90,000 people who would normally be at the MCG now forced to watch on TV.
The ratings are a furphy, the peripheral entertainment factor is irrelevant and the rhythm of one of the biggest days on the calendar is disrupted.
There is no good reason for it to happen again.

THE more the debate goes on about whether Dusty Martin is the greatest finals performer the game has seen, the more names that are thrown up as legitimate contenders for the title – especially when you delve back before the era of the Norm Smith medal, which began in 1979.
The Tiger superstar is now officially best afield in three winning Grand Finals, which even the likes of Kevin Bartlett, Leigh Matthews, Wayne Carey and Dermott Brereton, or Wayne Johnston, Luke Hodge, Andrew McLeod and Gary Ayres can claim.
Embed from Getty Images
Can anyone rival that? Well, yes. According to the AFL's handbook, Melbourne champion Percy Beames was BOG in each of the Demons' triumphs in 1939-40-41. It's a trivia question which I should not need any prompting to answer, given that Perc – also a successful first-class cricketer and a prominent sports journalist – was my grandmother's brother.

BEAMES was a contemporary of another fine dual sportsman, Sam Loxton, who played 41 games with St Kilda, kicking 114 goals, and 12 Tests, including three as a member of Bradman's Invincibles who went through the 1948 tour of England undefeated. Never really a star performer, he was a charismatic character whose popularity led to him enjoying a long and useful career in politics as a member of the Victorian Parliament in the Government led by Sir Henry Bolte.
His story is told in the first of the new season's cricket books, INVINCIBLE: The Life and Times of Sam Loxton. Author Martin Rogers has researched Sam's career forensically, perhaps to the point where the stats and dusty match reports have obscured the colourful personality of the thrice-married raconteur to some extent. But nearly a decade after his death it's a story worth telling, which just makes you wonder how many other good stories have gone untold from back when sports books in Australia were far, far rarer than they are now.

FOR obvious reasons the build-up to the Melbourne Cup – the entire Spring Carnival, in fact – has been as flat as last week's champagne. No fizz at all when you're not allowed to go to the track or, until the other day, even get together for the traditional social interaction. But I see some well-credentialled voices are claiming it's one of the strongest Cup fields ever, largely because the prizemoney is still extremely attractive to the big European stables. So tipping the winner hasn't got any easier, not that it ever was in the days when I was permitted to join the so-called experts in the paper. But just for old time's sake, here's my prognostications: 1: Verry Elleegant 2: Anthony Van Dyck 3: Master of Reality.
I have already failed to tip one recent winner, having expected Winx to prevail in the computer-generated Cox Plate of the century. This was gimmick that did not work well. The "race" was quinellaed by two foreign horses, Frankel and Secretariat, who never contested the Cox Plate, let alone won it, or evenb raced in Australia. Having them – as well as the Japanese champion Deep Impact — in the field at all seemed pointless and ultimately served only to denigrate the quality of Australian racing. Plus, poor old Phar Lap was reduced to an also-ran, finishing sixth, a needless insult to the most legendary figure, man or beast, in the history of the sport in this country.

JUST like to add my respects to the legendary Essendon footy doctor Bruce Reid who died during the week. He was always a professional acquaintance but became a bit more than that when a prominent sports physiotherapist decided he couldn't fix a muscular problem I had and sent me to Bruce, who got it done in about three visits. He was much more than a very good medico, which is why the Bombers made him an official Legend of the club in the nick of time. RIP. 
Embed from Getty Images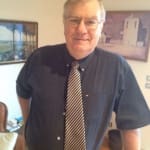 Author:
Ron Reed
RON REED has spent more than 50 years as a sportswriter or sports editor, mainly at The Herald and Herald Sun. He has covered just about every sport at local, national and international level, including multiple assignments at the Olympic and Commonwealth games, cricket tours, the Tour de France, America's Cup yachting, tennis and golf majors and world title fights.
Comments
comments
0 comments