---
Reading Time:
8
minutes
SEVEN DAYS IN SPORT: It's the one memory we all share from the Sydney Olympics, and chief writer RON REED is no exception:
AS the 20th anniversary of the Sydney Olympics arrived, the legend of Cathy Freeman was given another cut and polish – not that it has ever been in need of any embellishment, or in any danger of being obscured by the mists of time. Because it is so unique in so many ways, for those who witnessed it – at the stadium or on TV, in real time or on replay – it is impossible to un-see it or to forget it, not that anybody would want to. The ABC's superb documentary, titled simply FREEMAN, did it justice – we know that because the heroine said so herself on social media the next day.
Not the least intriguing aspect of it was that it was so much more than a simple feat of athleticism, skill, fitness or confidence, although it was all of those things. If it had been somebody else in more mundane circumstances, the women's 400m final would scarcely have rated a mention ever again just for its own sake. There were a couple of reasons for that, at least one of which Freeman herself is in furious agreement.
One of the first things she said to her coach Peter Fortune on completing the single lap of the track was that the time was nothing flash – and it wasn't, although in this stratospheric level of competition these things are always relative. She stopped the clock at 49.ll, which wasn't even her personal best – that was (and has always been) the 48.63 for the silver medal in Atlanta four years earlier where her arch rival Marie-Jose Perec of France set the Olympic record of 48.25. And it was certainly well adrift of the world record of 47.6 set by East Germany's Marita Koch on Australian soil – at the Word Cup in Canberra 15 years earlier. But that performance, which obliterated the previous mark by an enormous second and a half and is still the best-ever, has always been held in deep suspicion of being drug-assisted.
Secondly, when Perec abruptly fled Sydney just before the event, dubiously claiming she had been harassed at her hotel and that in any case she was not prepared to compete against an entire nation rather than a single athlete, Freeman was left in a class of her own, with not a lot to beat. You'd have to be a dedicated track and field aficionado to remember the names of any of the other seven girls in the race, and none got within three metres of her, a full half-second, despite the next three all running personal best times. Strictly speaking, it was a bit of a no-contest, a one-woman show in every respect.
But what we were reminded of in the documentary was that the game plan Fortune devised was not designed to break records, it was to avoid mistakes such as going out too hard and over-cooking her effort, so that the win was not sabotaged in any way. If the others had been able to go faster, or if Perec had been there, Freeman would have had something up her bodysuited sleeve.
The real point, of course, was that she had much more to beat than the rest of the field.
In a sport governed entirely by precise elements of time and distance there is no way to measure an intangible such as pressure of expectation, but as the eminent writer and Olympic historian, the late Harry Gordon, put it, it is likely that no other Australian sportsman, Olympian or otherwise, had ever "carried as burdensome a cargo."
Nor, he said, had there been "such an explosive fusion of pride, exultation, goodwill and nationalistic fervour" to compare with the response to her victory.
I quote my old mentor and friend Harry here because I wrote something similar myself that night but I'm damned if I can remember what it was and although I have thousands of clippings from decades of sportswriting taking up space the files from Sydney 2000 seem to have been discarded or lost, for which I do not easily forgive myself.
There were probably hundreds of Australian media on her case that night, most on a tight deadline and with two versions – triumph and disaster – ready to go, and the subject out there on the track wasn't the only one under intense pressure not to muck this one up. It was the biggest story most had ever worked on.
I recall being so relieved to get it done – hopefully successfully – that I left the stadium and went for a long walk, and probably a cool drink, to try to relax and digest it all, which meant I missed the rest of the program, or got glimpses of it on TV, which other observers later described as the greatest night of track and field in history.
But what I did see I will never forget. Nobody who was there will.
It meant I was privileged enough to be an eye-witness to all of Freeman's four biggest moments, beginning with her anonymous arrival as a 16 year old member of the winning 100m relay team at the 1990 Auckland Commonwealth Games, where she became the first Aboriginal to win a gold medal for Australia – a good story already.
Then followed the 1994 Commonwealth Games in Victoria, Canada, where she won the 200m and 400m and got into trouble, absurdly, for carrying the Aboriginal flag on a victory lap, then the near-miss at the Atlanta Olympics, and, finally, Sydney, with a few others in between.
These are priceless memories because collectively, it was a story like no other I ever had anything to do with as it gradually transitioned from a potentially significant chapter of sporting history to an a profound, in-depth dissertation on national culture, identity and pride. She became a symbol of much that Australia had failed to be and wanted to become.
Millions of words have been written about it and this anniversary has provoked many more.
The national paper, the Australian, carried an emotional opinion piece the other day asserting that Freeman is Australia's greatest sporting figure.
Hmmm, that would suggest she has eclipsed Sir Donald Bradman, who has held that title without serious argument for at least 70 years.
Not to mention the likes of Rod Laver, Dawn Fraser and the other 40-odd stars who keep her company in the Sport Australia Hall of Fame pantheon of official Legends.
Embed from Getty Images
So it's a big call, and not one that I'd be in a hurry to endorse given the depth of the field she's up against. Instead, what can certainly be said is that for character and class she is up there with the best of them, and will be remembered more fondly than most, and for longer than some.
Also, there are no downsides to her story, which is not necessarily the case with every legendary icon. Even Bradman has his detractors as a personality.
There is nothing but admiration and respect for Freeman, and not just in Australia. A few years ago I was chewing the fat with her over a glass of wine at the Laureus Awards – she is a member of the judging cohort for the so-called sporting Oscars – in Berlin when we were joined by an ageing, affable black guy I didn't immediately recognise until she introduced me to "my mate" Marvelous Marvin Hagler, the all-time great American boxer.
At first glance they seemed a distinctly odd couple but Hagler greeted her like she was his sister and needed no prompting to tell me how much he admired her not just as an athlete but for her work helping underprivileged kids, which he also does himself.
If there is one regret about the impact Freeman made it would be that for all the goodwill that magical 49 seconds generated, all the progress it seemed to have fast-tracked in improving the way that indigenous people are regarded and treated, we are still, 20 years later, struggling to deal with racism in sport and life generally.
But nobody is less to blame for that than Catherine Freeman.

AFTER watching an obviously overweight Serena Williams make hard work of a first-round tune-up at the Australian Open one year, I foolishly declared in print that she could not win the title. Naturally, she did. I have never again been prepared to write her off in any shape or form.
So I'm not going to suggest she can't win the upcoming French Open, thereby drawing level with Margaret Court's 24 Grand Slam titles, a status she craves desperately. But I'll be surprised if she does, even though the draw will be missing several big names, including No 1 Ash barty..
Williams is 38 now, a mother with more than tennis on her agenda, and hasn't won a major title since the Australian Open in 2017. She couldn't have asked for a better opportunity than the US Open which also had several top players absent, and she did well to get to the semi-finals – but then, after winning the first set against Victoria Azarenko, she ran out of legs, possibly because four of her six matches went the full distance. She is not out of her depth now, she just isn't the dominant force she once was – which is a surprise to no-one.
Embed from Getty Images
Certainly not to golfer Tiger Woods, who, at 40, has been trying to add another US Open to his 15 majors this weekend. Referencing Williams, among others, he said: "You know, I think it gets harder to win as we all age." The temptation is to mutter "no shit, Sherlock!" but in fact he is simply restating what is one of the most basic truths all sport has to offer, with very few exceptions.

CYCLIST Richie Porte is another international star who has been trying to stare down Father Time for the past week – three weeks, in fact – and doing a surprisingly good job of it. Well, perhaps it's not such a surprise because the Tasmanian veteran has been a strong performer in the Tour de France in different roles and with different teams for a decade and might have been a contender several times but for bad luck with crashes.
At 35, a year older than Cadel Evans was when he became the third oldest winner of the great race, Porte looked to have run his race this year, his last as a general classification rider and his last with the Trek-Segafredo team before probably joining the new Isreal Start-up Nation team as a worker bee for others, his old job.
But as the Tour moved into its final weekend, and despite yet more bad luck – a puncture 27km from the finish of Thursday night's stage – he looked certain to beat his previous best finish, 5th in 2016, with a podium appearance not out of reach.
As the cyclists say, chapeau!

NO GREAT surprise to see Majak Daw delisted by North Melbourne as part of a major clean-out of the worst team in the AFL, even if they don't finish up with the wooden spoon. He was never quite good enough, and it will be a surprise if at 29 he finds another club, but to dwell on any of that would be to miss the point by a mile.
Embed from Getty Images
Daw will be remembered far better than his 54 games in 11 years would suggest. There is no need to list the reasons for that – his story is well-known to every sports fan in the land and his return to the senior side this year was the best good news story of the season. Other African footballers are following the trail he blazed and while it might be a stretch to suggest he is to them what the late Jim Stynes was to the Irish cohort, such a comparison might well carry more weight down the track as the great game's reach keeps on expanding.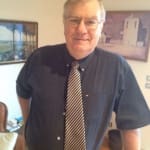 Author:
Ron Reed
RON REED has spent more than 50 years as a sportswriter or sports editor, mainly at The Herald and Herald Sun. He has covered just about every sport at local, national and international level, including multiple assignments at the Olympic and Commonwealth games, cricket tours, the Tour de France, America's Cup yachting, tennis and golf majors and world title fights.
Comments
comments
0 comments