---
Reading Time:
4
minutes
THIS must be what it's like barracking for Collingwood, says Chief Writer RON REED:
AS TEMPTING as it is to declare the Melbourne Stars cricket team the all-time champions of the choke in Australian sport – even Collingwood win a footy premiership now and again – we might as well wait until the bitter end just in case a pig flies over both the MCG and the SCG in the next week.
They are, after all, still alive and in Twenty20 cricket anything can happen, so let's see what does transpire against either the Sydney Thunder of the Adelaide Strikers in the sudden-death equivalent of footy's preliminary final.
If nothing else, surely at least the law of averages is on their side?
With all that talent, they've got to win a final some day, don't they?
Embed from Getty Images
This is sounding a bit pathetic, I know. I've spent a lifetime laughing at the Magpies succumbing to the Colliewobbles and now – having clambered aboard the Stars bandwagon when the Big Bash started nine years ago, for no good reason that I can remember other than that there were only two to choose from and at least I could watch them in comfort at the G – I'm getting a taste of my own medicine.
Frustrating, isn't it?
There have been some laughable lows – well, amusing for everyone else – over the journey, including that time Warnie — yes the same Warnie who is giving them some fierce stick from the commentary box now — made a mess of the captaincy against the Perth Scorchers back in 2012-13, year two.
That was trumped by last year's effort in the final when they lost seven for 15 to donate the elusive trophy to the Renegades.
Friday night's effort against the Sixers, where they were bowled out for their lowest-ever score, 99, while chasing only 143, sits comfortably in that same shame file, especially as they have now lost four on the trot after dominating the first two-thirds of the tournament.
They had already done the hard bit with the ball, having restricted the Sydneysiders to 14 fewer than the average first innings score at the MCG, and in a manner that was terrific to watch.
At the innings break, I was happily pontificating that if you have a fast bowler capable of sitting Steve Smith on his backside in total disarray and a leg-spinner able to dismiss the world's best batsman twice in three balls, you're not going to lose too many cricket matches in any format.
It reminded me – to some extent – of the glory days when Warne and Glenn McGrath conducted their almost unplayable partnership and the Test team was virtually unbeatable.
Well, Haris Rauf is definitely not McGrath – in several important respects – and Adam Zampa is no Warnie, but at this level and in the form they are in, there are some familiar aspects to their formidable double act.
The hitherto unknown Pakistani – correctly described by his captain Glenn Maxwell pre-match as the most exciting story of the entire tournament – delivered a sensational second over at the breakneck speed of about 150kph to dismiss Josh Phillipe, almost account for Moises Henriques lbw and then nearly inflict the same fate that befell Smith against Jofra Archer at Lord's during the Ashes, all in three balls.
It was frightening stuff, reminiscent of the crash-through hat-trick Rauf took at the great stadium against the Thunder last month, and it seriously rattled the Sixers' equilibrium.
Zampa followed through with 3-21 off his four overs, which included failing to hang on to a difficult caught and bowled from Smith but then having him caught behind three balls later. Smith made it abundantly clear he didn't agree with the decision and he, of all people, probably needs to be more self-aware in this respect, having been fined for dissent in a Shield game early in the season and then having to apologise to team-mates in the Australian dressing room, where such matters are now taken extremely seriously.
It should have been enough to get Zampa the man of the match award even though the Stars lost. He is one of a number of leg-spinners who are exerting huge influence on the BBL – at least that's warming Warnie's heart – and it seems strange that although he is also a regular in the national one-day team he is having to virtually beg for a game for South Australia in the Sheffield Shield.
Embed from Getty Images
Even with Test stars Josh Hazlewood and Nathan Lyon as late arrivals in the Sixers' team, the pursuit should have been a doddle for the Stars' powerful batting line-up – or is that just an illusion based on what Maxwell and Marcus Stoinis, and to a lesser extent Peter Handscomb and Nic Maddison, are capable of, but not on their reliability factor?
When he's hot Maxwell is the most dangerous player in the competition and the best to watch, but he has his fair share of off-days when it counts, and hasn't reached 25 in the past six knocks as the wheels have fallen off for his team. There is a reason why he is not currently in the national one-day team.
Similarly, Stoinis was a mighty matchwinner in the first half of the season, easily the most prolific scorer in the competition – but he, too, has gone missing now that it counts, with four failures from his last five innings.
I have already had to eat some critical words about Stoinis once this summer and am wary about ordering another serve of the same dish, because we do all know that he is capable of salvaging the Stars' sinking season more or less off his own bat – but for mine, the jury remains out.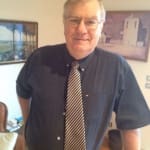 Author:
Ron Reed
RON REED has spent more than 50 years as a sportswriter or sports editor, mainly at The Herald and Herald Sun. He has covered just about every sport at local, national and international level, including multiple assignments at the Olympic and Commonwealth games, cricket tours, the Tour de France, America's Cup yachting, tennis and golf majors and world title fights.
Comments
comments
0 comments