---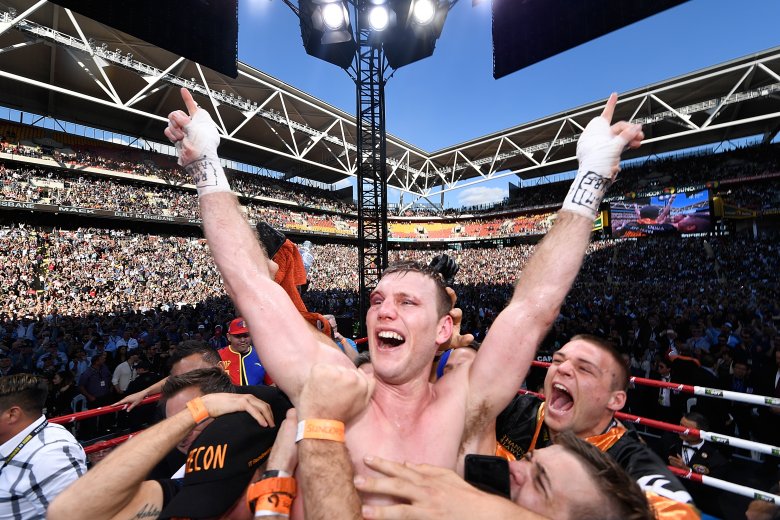 Reading Time:
4
minutes
AUSTRALIA'S best contemporary boxer Jeff Horn's career remains alive after one of the most extraordinary fights in recent boxing history, says Chief Writer RON REED:
WHEN he finally calls time on his boxing career, Jeff Horn's highlights reel is going to be a best-seller.
The Queenslander added to it with the single best punch he has ever thrown when he dropped Victorian Michael Zerafa with a stunning right to the head in the ninth round of their acrimonious rematch in Brisbane.
It enters the mix alongside Horn's landmark world title victory over the Filipino superstar Manny Pacquaio and his demolition of the ageing Anthony Mundine in less than a minute.
While it is unlikely anything will ever beat the win over Pacquaio as the high-water mark of what has been – and continues to be – one of the better careers in Australian boxing history, this one might not be far behind in terms of the ramifications and satisfaction.
That's because Horn was seconds away from being consigned to history when he somehow managed to pull off one of the most amazing escapes seasoned observers of the fight game have ever witnessed.
"It was one of the most incredible boxing events we have ever seen in Australia," said TV commentator and former world champion Barry Michael, who has been participating in and watching big fights for a living for several decades. Hear, hear!
Horn, for once the underdog after having been beaten up by Zerafa in Bendigo in August, took control of the contest early and built up a handy points buffer, but tired after the halfway mark and started taking heavy punishment.
Embed from Getty Images
By the ninth, he was bleeding profusely from a cut that was later to need nine stitches and looked to be at the mercy of the suddenly dominant Zerafa when referee John Cauci halted proceedings briefly so that the doctor could make a call on whether the fight should continue.
The interruption was for only 20 seconds but that was enough for Horn to refocus and get his addled brain back into gear. Seconds later … bang! Zerafa was on the canvas, wondering what the hell just happened. And then, still disoriented, he went down a second time.
The crucial round – the ninth has been jinxed for Horn in three of his last four fights – ended with both fighters, and the referee, covered in blood. But amazingly, Horn was back in business.
The Zerafa camp was furious, insisting that if the fight had not been stopped their man would have finished it there and then – and they were probably right. "The ref, I believe, robbed me," Zerafa said afterwards, while otherwise responding with admirable class by admitting the better fighter had won and that he had no excuses.
The intervention was highly controversial, but Horn – like any fighter – was entitled to expect the referee and the doctor to do their jobs, which was to assess whether he was in any fit state to continue. As it turned out, he was – so the call was correct.
Once Horn managed to stay out of trouble in the final round and last the distance, that he would prevail because of his early points lead was obvious – or was it?
Two of the judges scored it 98-90 and 97-92 his way (and for what it's worth, I had Horn winning 98-93) but, amazingly, the third had it as a 94-94 draw. Rogue judges seem to have become a permanent feature of big-time boxing, in Australia and elsewhere.
With an over-abundance of holding and wrestling tactics in the early rounds, it was an ugly contest, a brawl really – but a highly entertaining one, made all the more so by the manner of the totally unexpected denouement.
It had attracted more interest than most Australian fight nights these days, partly because of Horn's popularity and clean-cut image – he is a former winner of the Sport Australia Hall of Fame's The Don award which celebrates not just high achievement but the capacity to inspire the nation – and partly because the obligatory trash talk during the build-up seemed to be genuinely hostile.
That was almost entirely the work of Zerafa, who was miffed because Horn insisted on the contracted rematch rather than allowing him to take up another opportunity for much bigger money.
Horn's squeaky-clean image and appearance – he's not into tattoos like most boxers, Zerafa certainly no exception — and the fact that he was fighting in his home town and on a revenge mission ensured that he was the gunslinger in the white hat.
Zerafa was the outlaw in black, an image he possibly doesn't deserve. He is the product from an unpretentious and respected boxing school run by long-time trainer Sam LaBruna in the northern suburbs of Melbourne, and he reacted in every way that was appropriate when his mate Dwight Ritchie died in the ring after collapsing while they were sparring together several weeks ago.
Embed from Getty Images
And he can fight, as Horn will happily testify after coming within a bee's dick of losing to him twice in a row. Zerafa will be back, but it's a game of snakes and ladders, big-time boxing, and the big pay-day he so desperately wants will have to wait a fair bit longer.
Where Horn goes from here remains to be seen, with suggestions that he will take on the undefeated Tim Tszyu, son of the Russian-born Kostya Tszyu, who was a world-beater in Australian colours late last century.
That would certainly be an interesting match-up because Tszyu appears to be the real deal and his name alone will carry a certain weight at the box-office.
At 31, Horn has limited time to pursue another world title, an ambition that would have been parked forever if not for that one colossal clobber. As it is, the fact that he faded so noticeably will ring a few warning bells and leave some questions to be answered. But they won't be about his courage.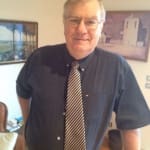 Author:
Ron Reed
RON REED has spent more than 50 years as a sportswriter or sports editor, mainly at The Herald and Herald Sun. He has covered just about every sport at local, national and international level, including multiple assignments at the Olympic and Commonwealth games, cricket tours, the Tour de France, America's Cup yachting, tennis and golf majors and world title fights.
Comments
comments
0 comments