---
Reading Time:
4
minutes
SHE'S a legend in the making and Chief Writer RON REED has been watching it all unfold:
IF IT had been a tennis match, Ashleigh Barty would have won the Sport Australia Hall of Fame's highly prestigious The Don award in Melbourne last week in straight sets, perhaps 6-2 6-2.
With due respect to the other finalists – wheelchair tennis player Dylan Alcott, rugby league's Cooper Cronk, cyclist Caleb Ewan, surfer Stephanie Gilmore, racing driver Craig Lowndes, cricketers Tim Paine and Ellyse Perry and swimmer Ariarne Titmus – Barty had made it a virtual no-contest long before the judges sat down to consider their verdict by the end of September.
By then, the brilliant Queenslander had captured the national imagination by winning her first major tournament, the French Open, ascending to the No 1 world ranking before surrendering and then reclaiming it, winning two other important tournaments in Miami and Birmingham, and providing the clout that enabled Australia to reach the final of the Fed Cup.
But you don't win The Don just by performing at a high level on the field of play.
You have to also meet the criteria set by the nation's greatest sportsman, the immortal cricketer Sir Donald Bradman, who said: "When considering the stature of an athlete, or for that matter any person, I set great store in certain qualities which I believe to be essential in addition to skill. They are that the person conducts his or her life with dignity, with integrity, courage and perhaps most of all, with modesty. These virtues are totally compatible with pride, ambition and competitiveness."
In short, you have to inspire the nation – and make it proud of you.
At just 23, Barty has accomplished all that in spades, playing the game with an unflappable joyousness and grace that is seldom seen in the high-stakes world of professional sport, yet with an iron will and steely focus, and with a determination to share the credit with her family, friends, coaches and support team by always referring to "us" and "we" and never "I" or "me".
Embed from Getty Images
It has been a most impressive package, bereft of negatives and impossible to criticise in any way.
And it's certainly far from finished yet, with this calendar year – the Barty breakout – still containing unfinished business, notably the WTA end of season championships in Shenzen, China, and the Federation Cup final against France in Perth next month. Depending on what happens in China, she will almost certainly become the first Australian woman to finish the year as No 1.
Come what may, she will be many millions of dollars richer than she was at the beginning of the year.
It is a truly uplifting story, which Melbourne publisher Michael Wilkinson decided needed to be told in forensic detail, a task he assigned to me, with substantial contributions from Australia's premier tennis writer Linda Pearce and former newspaper executive Chris McLeod, a sports fan with a penchant for assembling facts, statistics, quotes and scorelines.
The result, Barty – Power and Glory, is coming to a bookshop near you next month.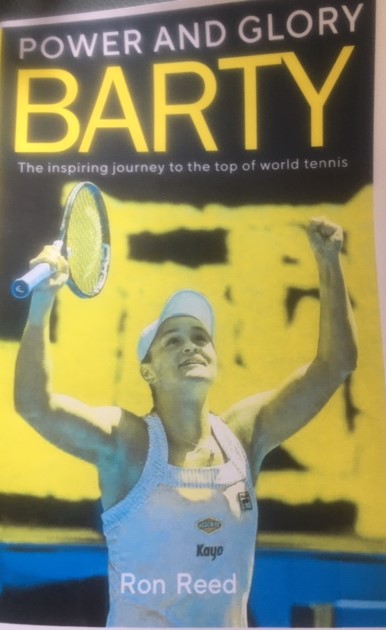 It is the first book written about her but obviously won't be the last.
It doesn't purport to be her own story in her own words – she had enough on her plate during these last tumultuous few months without any added distractions – but it pulls together, match by match, press conference by press conference, award by award, compliment by compliment and insight by insight from the people who know her best.
Working on it, I experienced a certain sense of déjà vu.
Five years ago, I was asked to write the definitive biography of another great Australian tennis champion, Frank Sedgman. Game Sedge & Match was the first book ever written about him, too, even though he was 87 at the time, and had compiled a tremendous record back in the day, including winning Wimbledon and the US and Australian Opens as well as the Davis Cup in the same year, 1952.
If The Don award had existed that year, Sedgman would surely have won it. That was a stupendous level of performance, of course.
But Sedgey would have had Bradman's approval, too, because as a teetotaller until well into his career and a protégé of the legendary disciplinarian coach Harry Hopman, his behaviour was exemplary on and off the court – and has been ever since, for that matter.
Committing his story to paper, for a while I worried slightly that it might read like a hagiography – dictionary definition: the history or legends of the saints; an uncritical biography – until I realised that there was simply nothing much about which to be critical.
And you know what, writing about Ashleigh Barty has been no different.
Old Frank, who is still going strong in his nineties, is just one of many players of whom Australian tennis will be forever proud and it will be a major surprise if Barty doesn't claim a prominent place in precisely the same category, if she hasn't already.
https://www.wilkinsonpublishing.com.au/book/barty-power-and-glory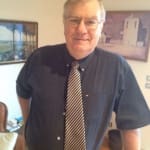 Author:
Ron Reed
RON REED has spent more than 50 years as a sportswriter or sports editor, mainly at The Herald and Herald Sun. He has covered just about every sport at local, national and international level, including multiple assignments at the Olympic and Commonwealth games, cricket tours, the Tour de France, America's Cup yachting, tennis and golf majors and world title fights.
Comments
comments
0 comments