---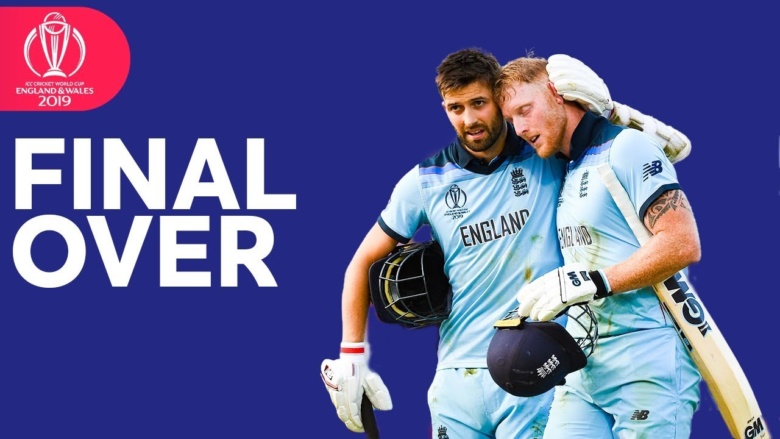 Reading Time:
3
minutes
BAD LUCK is one thing but a bad rule is something else and that's what helped bring the New Zealand cricketers undone in a World Cup final they did not deserve to lose, says Chief Writer RON REED:
THE New Zealand cricket team and tennis legend Roger Federer are two of the unluckiest losers in sporting history.
The Kiwis scored just as many runs – and lost fewer wickets – as England did in the World Cup final and yet walked away without the trophy, while Federer won four more games than Novak Djokovic did in the Wimbledon final, but ended up without the title.
There has never, surely, been a script like it for a single day of sport, with two of the biggest events on the international calendar being played out to stupendous climaxes virtually simultaneously only a few kilometres from each other in suburban London.
Nothing quite like it has ever been seen before and never will be again, you can safely bet.
Was this the most dramatic cricket match ever? Well, I am just old enough to remember the first tied Test between Australia and the West Indies in Brisbane in 1961 and that has always been the most people's benchmark – but this may have eclipsed even that, given that it was tied not once but twice, when the regulation 100 overs were completed and again when the two sudden-death ones were added on.
The New Zealanders could not have been any stiffer if they'd been dead for a week.
We can leave aside the highly contentious lbw they did not get against Jason Roy off the first ball of the match – that's not unusual, after all.
But the four overthrows that resulted when fieldsman Martin Guptill's throw to the wicketkeeper were deflected off Ben Stokes' bat as he dived for the crease was outlandishly freakish – and certainly changed the result.
Finally, the Kiwis were brought undone by what, in my opinion, is an inappropriate rule – namely, that if the extra overs do not bring a result the winner will be determined by the most boundaries.
England were a long way ahead there with 22 fours and two sixes against NZ's 16 fours and two sixes.
But what about wickets taken – and lost? NZ took all 10 but lost only eight themselves. Surely dismissing batsmen is more difficult to do and more crucial to the outcome than hitting fours? Shouldn't it count for something that one side had a superior average per batsman—and per bowler, for that matter?
The rule does not make sense and should be changed.
Also, why only one extra over apiece?
What would have been wrong with carrying on immediately, with NZ facing a second one and then England coming back for their second one, and so on — if necessary – until a proper decision is reached?
It's not as if this is ever going to happen very often, and what's another few minutes when the outcome is so important?
Embed from Getty Images
Good luck to the Poms, I suppose you have to say – but never has that expression been quite so literally appropriate.
It would be stretching a point to suggest that Djokovic was also lucky because he did rescue two match points from the greatest player of all time, and was strong enough to prevail when the match clock was on the verge of ticking past five hours of heavy duty, classical combat.
Wimbledon has had some magnificent finals over the years but this was as good as it ever gets.
Federer won six games in each of the first four sets and 12 in the fifth which is technically enough to win six sets, not the three he needed or the two he did get, so that's another freakish outcome that we might be waiting a very long time to see repeated.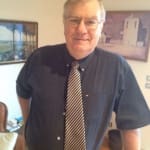 Author:
Ron Reed
RON REED has spent more than 50 years as a sportswriter or sports editor, mainly at The Herald and Herald Sun. He has covered just about every sport at local, national and international level, including multiple assignments at the Olympic and Commonwealth games, cricket tours, the Tour de France, America's Cup yachting, tennis and golf majors and world title fights.
Comments
comments
0 comments