---
Reading Time:
6
minutes
BEING one himself, Bob Hawke knew a lot of cricket fans – as chief writer RON REED discovered one memorable day in South Africa:
BECAUSE he was such a man of the people, it seems everybody has a Bob Hawke moment in their lives, or a story to tell. I'm no exception. Back in the nineties, along with a couple of other Australian cricket writers, I was out in the middle of Johannesburg's Wanderers Stadium having a gander at the track to be used for the following day's Test match when the by-then former Prime Minister appeared at our side bent on having a yarn about the upcoming game.
Then he asked what we were doing for the next hour or so because he had a business meeting with a bloke who also loved talking about cricket and who would appreciate hearing a bit more about the Australian team from some "experts".
We soon found ourselves walking through massive security into a nondescript office building in the middle of that dangerous town and into the presence of … Nelson Mandela. And for the best part of half an hour we exchanged opinions with one of the most famous and charismatic figures on the international stage while Bob stood back and listened.
Mandela's love of cricket was legendary, and he was a fan of Australian players in particular. When he was released from the jail on Robben Island off Cape Town – having been there for 18 of the 27 years he was incarcerated under South Africa's notorious apartheid system – among his first words were a question about whether Don Bradman was still alive.
There was nothing particularly memorable about the content of our conversation, just the fact that we were actually having it – that much was unforgettable.
Perhaps only Hawke could have had the "feel" and the confidence to pull off such an unlikely interlude in the lives of all concerned but his own efforts to assist with the dismantling of that country's deeply racist culture obviously had earned him massive respect from Mandela.
Embed from Getty Images
Hawke was one of three cricket tragics in my time, the others being Bob Menzies and John Howard. Of the three, Hawke was the only one who could play a bit – in fact, he was a good club cricketer in his youth.
Howard? Not so much. He continues to be embarrassed by the footage taken of him in Pakistan years ago when he attempted to bowl a taped-up tennis ball only for it bounce almost at his feet, not the batsman's. Giving him the benefit of the doubt that the sticky-tape might have had something to do with that, I rocked up one day to watch him play in a social match at Melbourne's Albert Ground.
He turned out to be totally inept in all three of the game's skills.
Nonetheless, during a break in play, I walked up and introduced myself – he was polite enough to say that he read the cricket news in the papers most days and recognised my byline – and asked if he would consider allowing me to join him at The Lodge to watch on TV the first session of the first Test in the upcoming Ashes series, in order to write a feature piece about his love of the game.
Possibly, he said, adding that I should discuss it with his media man and a decision would follow in due course.
That was when I made my big mistake.
Unable to help myself, I returned to the office and belted out a column for the next day's paper to the effect that I had never, ever, seen a worse cricketer than the PM – and I meant it, too.
For some strange reason, the invitation to The Lodge never did arrive.

WESTERN Bulldogs coach Luke Beveridge savaged footy journalist Damien Barrett this week – without naming him, weakly – for what he claimed was unfair criticism of retiring ruckman Tom Boyd over the journey.
So … journo bags highly-paid player for perceived under-performance. Coach bags journo for perceived poor performance.
What's the difference, Luke?
Beveridge's beef was that media criticism contributed to Boyd's mental health issues, which may well be true – but how was Barrett or any other professional observer expected to know or to predict that when the player was motoring along well enough to almost win the Norm Smith Medal in a historic premiership triumph.
His confidence problems emerged, publicly at least, long afterwards.
Criticism is part and parcel of professional sport and life in general, and it would be nonsensical to suggest it should be somehow banned or even watered down just in case an individual player here and there might not be able to cope with it. That's not how life works.
None of this is to under-estimate the extent and importance of mental health issues in footy and elsewhere but in Boyd's case – and I have every sympathy for him and wish him luck in future – it is a bit rich to blame Barrett for it.

AH, OUR old friend Nick Kyrgios is up to his old tricks again, only he's probably outdone himself this time with his trenchant criticism – there's that controversial commodity again – of champions Novak Djokovic and Rafael Nadal as well as another top-liner in Fernando Verdasco, and then throwing a chair across the court during a tantrum that saw him booted out of the Rome Open.
The tennis world – and sports fans in general – seem confused and uncertain about how to respond. By banning him for a while? By ignoring him? By cutting him yet more slack because you don't want to see his immense talent lost to the sport? Or by just sitting back and laughing, milking it for entertainment value?
Embed from Getty Images
It's hard to decide because he's such a moving target.
Only the other day he was up in lights because he stopped his car on the way home from training to help some people deal with their broken-down car. And now this.
There have been a lot of positives, especially on the court.
And they're always followed – quickly – by a negative.
Over the journey I have gladly ticked up the good, hoping it's a sign of better to come in the future, and ranted about the bad, suspecting that he is destined never to grow up, let alone do justice to his God-given gift.
Now I just shrug.
I've decided I don't want to see him driven out of the game permanently. Certainly not because he has chosen to air a few home truths, as he sees them, about his peers. They're big boys, they can take it. And most of us are forever railing against the bland fare so regularly served up at formal media engagements so when someone decides to say exactly what he thinks – and by the way, what a few other people think, too – then as long as it doesn't extend to racial and religious vilification and the like, I welcome it.
I also enjoy watching him play, knowing that something unusual, spectacular or controversial might happen at any minute. It might not always be pretty but that doesn't mean it's not worth watching.
Is he good for the game or bad for the game?
Like beauty, it's in the eye of the beholder but I reckon that at the end of the day, however his career is destined to end, it won't be tennis that has been the loser for his presence. The one with the most to lose is Kyrgios himself, and if he can't bring himself to care about that, why should the rest of us get our knickers in a knot over it?

THE shock news on Saturday that Melbourne victory coach Kevin Muscat is expected to walk away following the heavy 6-1 defeat by Sydney the previous weekend is another blow to the A-League's fragile image.
The competition is not travelling so well – nor populated by so much star quality, on or off the field — that it can afford to lose someone of Muscat's immense status.
There is a strong case to say that the intensely combative former Socceroos captain has been the most accomplished contributor to the League since it was formed in 2006, captaining Victory to two Grand Final wins out of three appearances and repeating that score-line as coach.
In his time, the Melbourne pacesetter has been the envy of the A-League and he has been its most influential figure.
According to reports, he is departing of his own volition, rather than copping a push in the back as a result of the ignominious end to what had, after all, been a pretty successful season until then. The smart coaches always know when it's time to move on.
At 45, he is certainly not washed-up so it will be interesting to see what his next move is. Hopefully he is not lost to the Australian game as his distinguished predecessor at Victory, Ange Postecoglou, has been.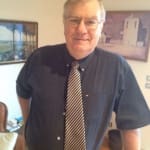 Author:
Ron Reed
RON REED has spent more than 50 years as a sportswriter or sports editor, mainly at The Herald and Herald Sun. He has covered just about every sport at local, national and international level, including multiple assignments at the Olympic and Commonwealth games, cricket tours, the Tour de France, America's Cup yachting, tennis and golf majors and world title fights.
Comments
comments
0 comments