---
Reading Time:
4
minutes
EMERGING Blues gave their old heroes a run for their money against the arch rivals, says Chief Writer RON REED:
COLLINGWOOD v Essendon on Anzac Day might be the biggest home and away fixture of any AFL season these days. In fact, there's no "might" about it. The MCG is always almost full and the solemnity of the occasion ensures that it is a day at the footy like no other. The involvement of two of the traditional Victorian powerhouse clubs helps too.
But you know what, there is, also, still something very special about Carlton v. Collingwood, which was always the No 1 blockbuster throughout at least the second half of the 20th century, if not all of it. It's no different now even though one team is near the top of the ladder and the other mired seemingly permanently on the bottom.
Historically, it has been an arm wrestle of epic proportions, with the Magpies trailing by just two wins, 127 to 125 with four draws, coming into Saturday's Round 8 encounter.
Now, with Collingwood prevailing by 19 points, their 10th triumph in the past 12 meetings, it's just one the difference.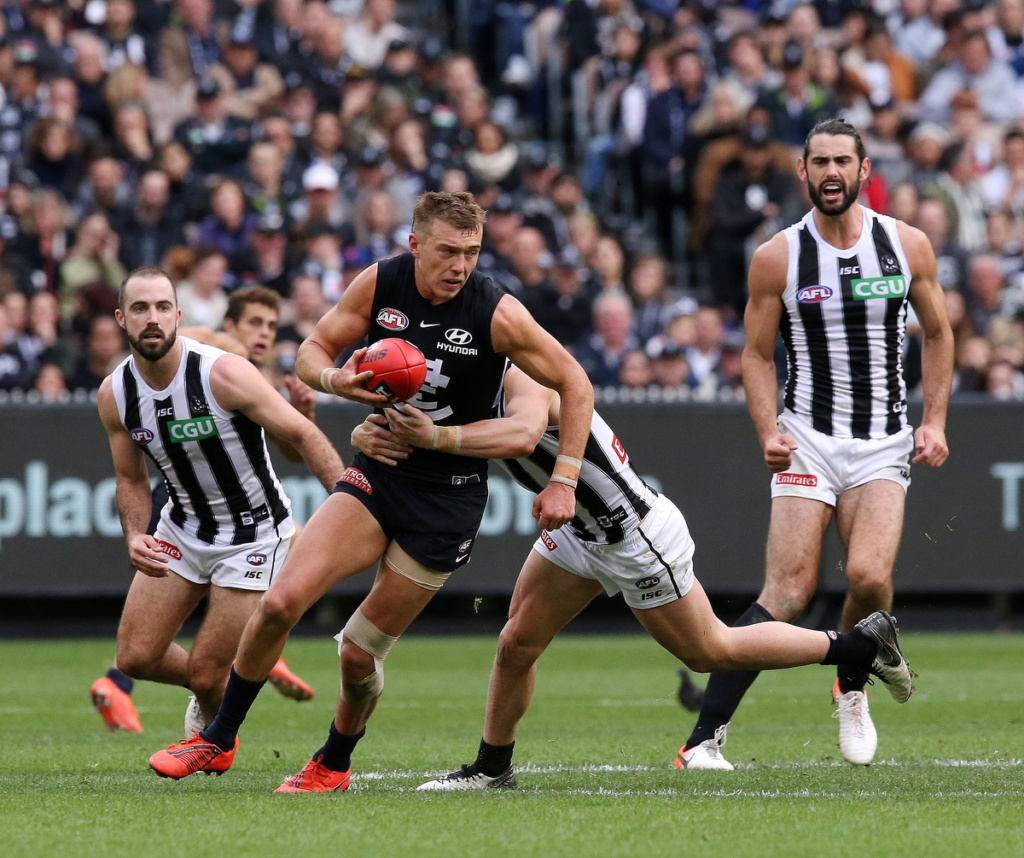 They're charging hard, the Maggies, but there is no return fixture so they're going to have to wait until at least next season to catch up – if they ever do. By then, the improving Blues might be back in business in a meaningful way.
We long-suffering Bluebaggers are entitled to hope so given that we led by 10 points coming into time-on in the last quarter against one of the favourites for the flag.
There was both a lot to like and a lot to not like, which has been the case every match so far, with the exception of the North Melbourne rout, which was just an unmitigated disaster.
When the moment of truth arrived, when the match had to be won and lost in the final frenetic minutes, I think – not wishfully, I hope – that it was not so much a matter of Carlton falling apart, as they so often have done in recent times, but of Collingwood's sheer class proving irresistible.
Jordan de Goey's brilliant goal without his hands touching the ball as the Magpies unleashed their charge was almost an act of genius and changed the mood completely.
Hitherto, the scores had been level three times, including at half-time, and the lead had changed at least five times, which is one of the definitions of a match worth watching.
It was old-time Carlton-Collingwood in its intensity, uncertainty and entertainment value, and I found myself shaking hands with the black-and-white stranger beside me when the siren sounded – can't remember the last time that happened, if ever.
Except for the result, it was fitting fare to set before 16 members of Carlton's 1979 Premiership team, who were enjoying a 40-year reunion.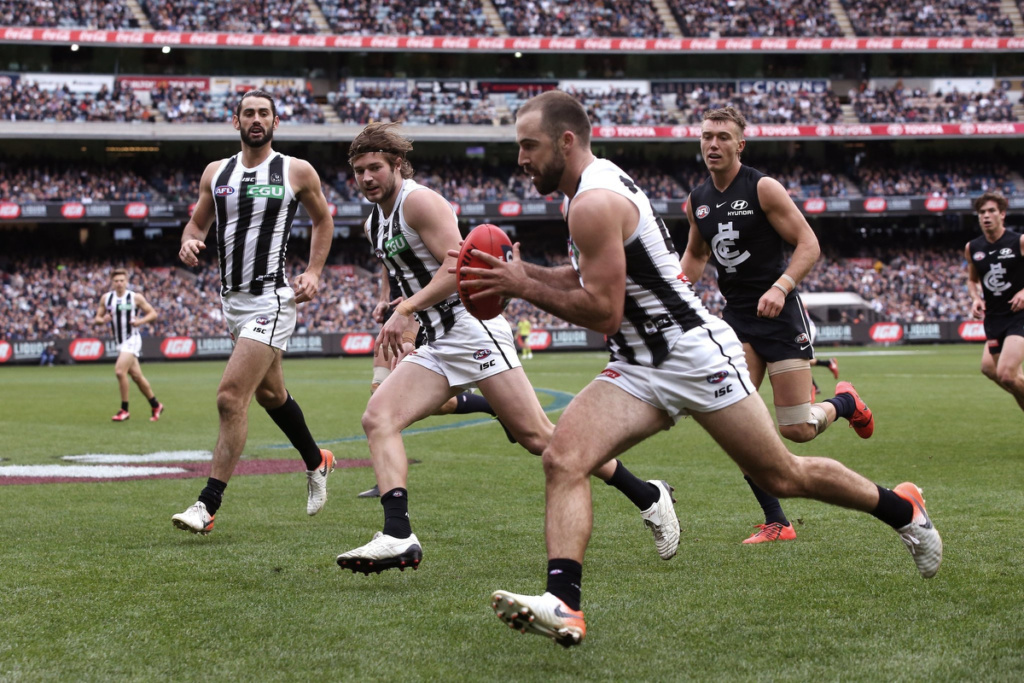 That was the one where they beat, yes, Collingwood by five points after midfielder Wayne Harmes famously whacked the ball back into play from the boundary line – or maybe beyond it – to on-baller Kenny Sheldon to kick the winning goal.
It was also the one that inspired the Blues' combative president George Harris to provocatively declare during the celebrations: "What's better than beating Collingwood by 10 goals? Beating them by five points!"
A few months later, Harris lost a fierce political battle within the club and walked away, taking the victorious captain-coach – and the team's best player – Alex Jesaulenko with him.
The next season, with veteran ruckman Percy Jones installed as a stop-gap coach, the Blues finished equal top with Geelong but exited the finals in straight sets.
Jones was unceremoniously dumped and replaced by Hawthorn legend David Parkin, who then won the following two flags with what, according to author Dan Eddy's recent book, Larrikins & Legends, might have been the best collection of players in the club's history.
On Saturday, Jones – and not Jezza – had the honour of holding the cup, at least for a while, when the old-timers lined up on the hallowed turf to form a guard of honour for their successors and to be interviewed.
The big bloke, now well into his seventies, still fields regular good-natured sledges about being the coach responsible for Carlton failing to equal Collingwood's 1930s record of four premierships in a row.
He grins and bears it, but he wouldn't be human if it didn't grate on him just a bit.
For one thing, few footballers have contributed more to any club. He played 249 games, helped win four premierships, won a best and fairest, served on the committee and has a coaching win-loss percentage of 77. Most of the great coaches are, percentage-wise, in the sixties if not the fifties, albeit with much longer bases.
Looking on from the radio commentary box on Saturday, Parkin said that the team he inherited from Jones – populated by such iconic names as Mike Fitzpatrick, Mark Maclure, Wayne Johnston, Bruce Doull, David McKay, Rod Ashman, Jim Buckley and Harmes and Sheldon — was, indeed, the best the club had ever fielded.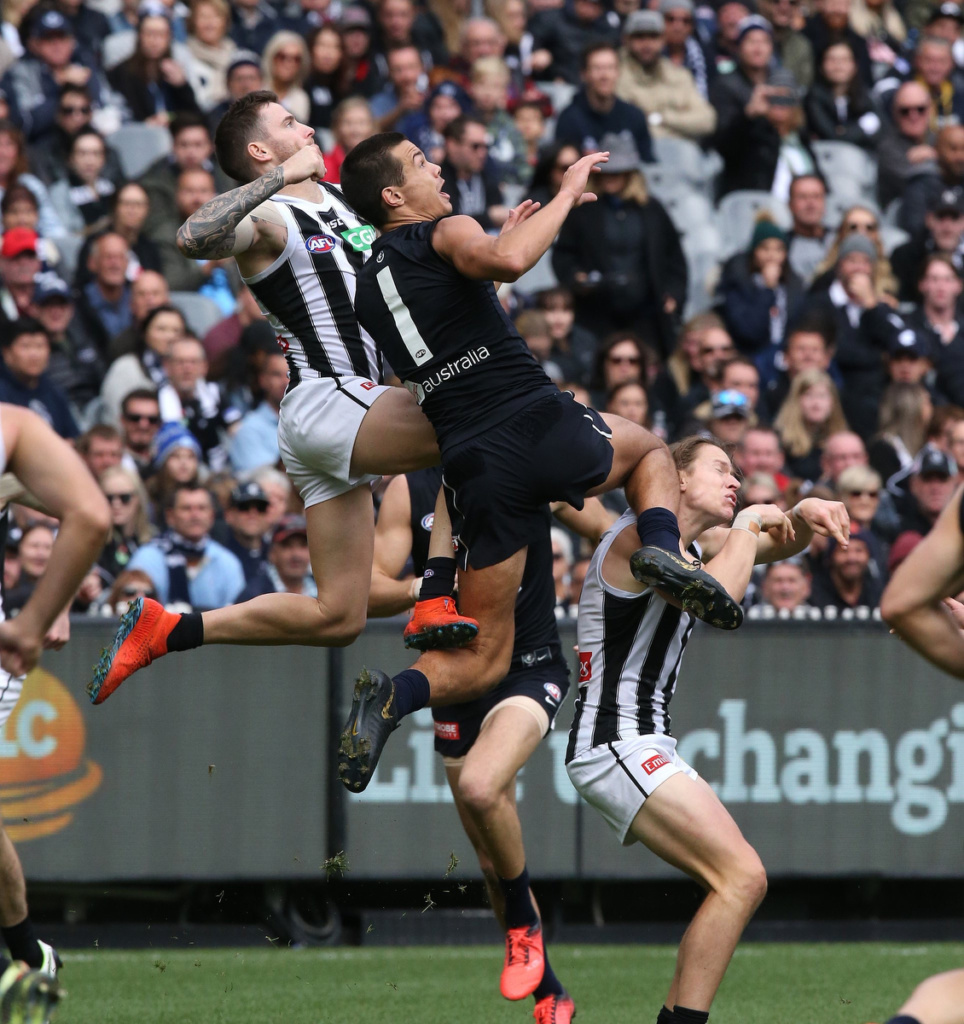 While nobody, Parkin included, would deny that the title of Eddy's book is well-chosen for its reference to larrikins, the coach said he did not need to discipline or criticise them.
"The playing group did that for you," he said. "They were as hard on each other as any team I have ever known. They took ownership."
Indeed, that was the thing about Carlton in those distant days – they enjoyed themselves successfully in both ways, professionally and socially.
The question now, of course, is whether those days will arrive again, and when. While Saturday might have provided another glimmer of light at the end of the tunnel, the bottom line is … well, the bottom line, as in their ladder position. But at least those with long memories were able to take something home with them.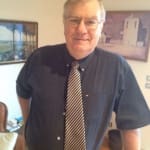 Author:
Ron Reed
RON REED has spent more than 50 years as a sportswriter or sports editor, mainly at The Herald and Herald Sun. He has covered just about every sport at local, national and international level, including multiple assignments at the Olympic and Commonwealth games, cricket tours, the Tour de France, America's Cup yachting, tennis and golf majors and world title fights.
Comments
comments
0 comments