---
Reading Time:
6
minutes
BY QUARTER time Blues fan RON REED was ready to invoke the mercy rule – but that would have been way too early to lose hope:
ON THE way into the MCG on Thursday, dudes in Carlton clobber were handing out chocolates, and if you purchased a Footy Record it came with a packet of salted crunchy corn attached. Up in any of the Members' bars, a new beer, MCC Ale, was being poured – although not for free, of course. In fact, the price of some drinks, if not all of them, had been slightly increased – a glass of wine was 20 cents dearer.
So, even before the ball was bounced we Blues fans were trying to work out whether a night at the footy was going to be any more, or any less, of a picnic than it was last year – whether we were going to "get the chocolates," so to speak. Three hours later, the answer was still unclear – but encouraging. Put it this way: the glass of MCC Ale was half-full rather than half empty.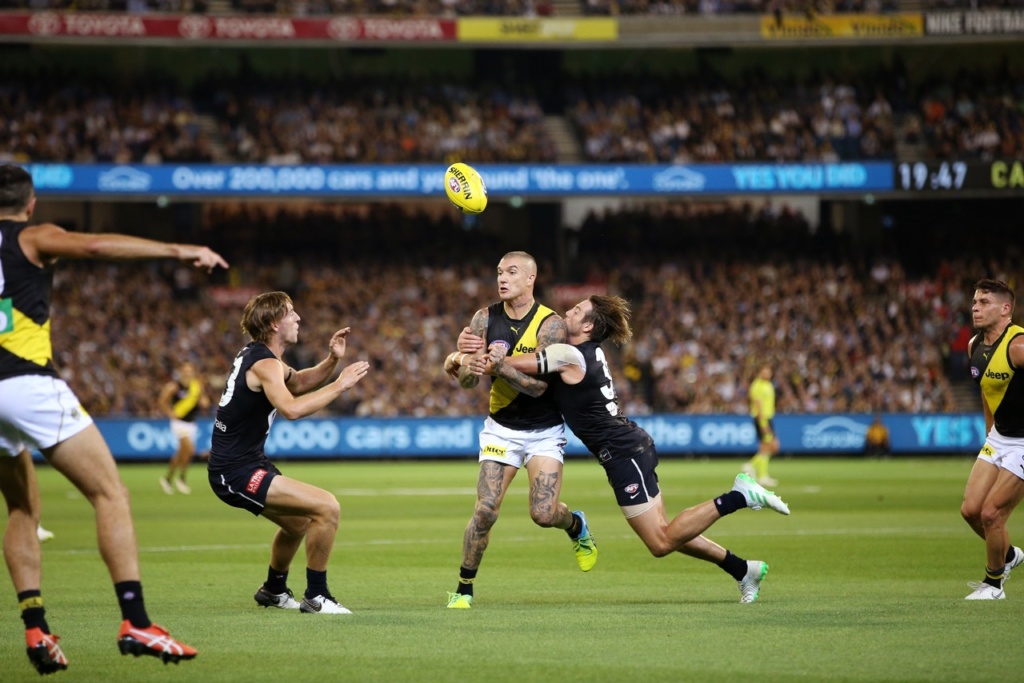 A defeat by 33 points is not the way you want to start the season, even against arguably the best team of the past two years and an obvious major contender this year. The same night last year was better – the Blues got off to a flyer in the first quarter and eventually lost by 26 points. That was seen as a positive too, but look what happened thereafter – two wins and another wooden spoon.
This time, Richmond had six goals on the board – and it could easily have been nine – before the Blues had any and it looked like a total mis-match worth of a mercy rule being enacted.
From there, though, there was enough to like as Carlton won the second and third quarters, with their biggest gun, Patrick Cripps, firing as fiercely as usual, his predecessor as captain, Marc Murphy, in something like vintage form, good signs from goalkicking hopeful Harry McKay and highly promising debuts from the much-hyped Sam Walsh and former Swan Nic Newman.
The last-quarter fade-out – they were only two goals behind at the last break – that was such a predictable game killer last year raised its ugly head again and so did the inability to score freely enough, with only 64 points. Still, the Tigers didn't make it to 100 either, suggesting the new anti-congestion rules had not kicked in quite as hard as expected.
There is always a good feel about this now permanent fixture between two old-school Melbourne heavyweights in their traditional iconic guernseys which is why more than 85,000 turned up to watch the reigning wooden-spooner take on a far more powerful and experienced outfit. These traditional clashes never grow old.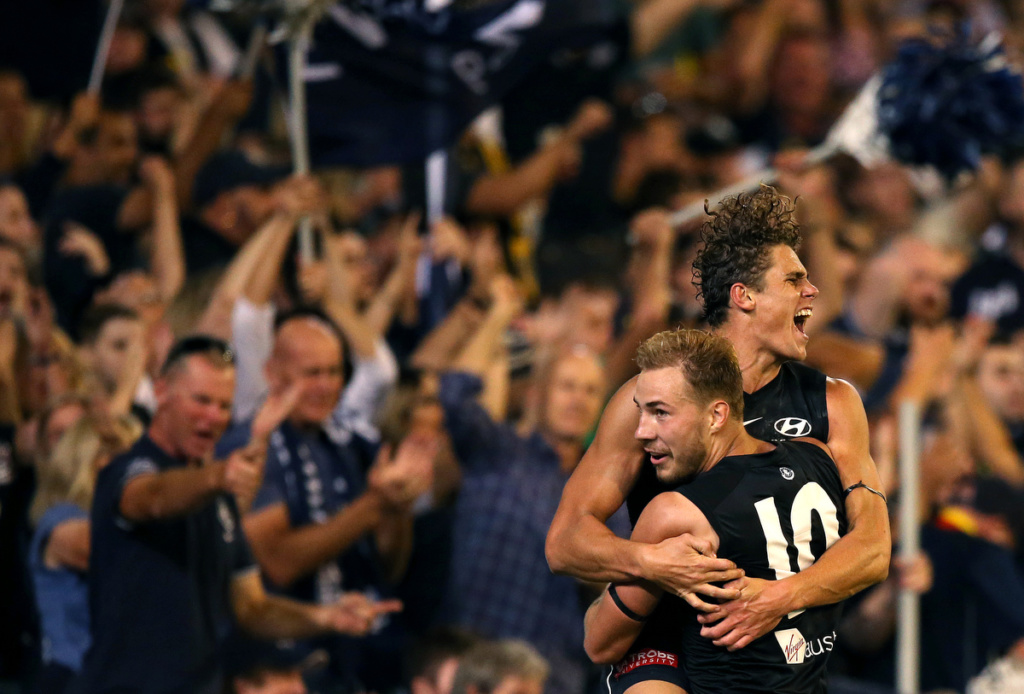 Of course, they hate each other, in a good way. Indeed, almost everyone hates Carlton and there has been no shortage of schadenfreude in their long exile in the wilderness. But – and this may be a candidate for the most deluded statement of the new season so far – it is possible to get a sense that there may be a vote of … well, not sympathy exactly, but encouragement for the Blues. That they've done their time in purgatory and that significant improvement can only be good for the entire competition.
Is that what we can reasonably expect? Or is it just more wishful thinking?
We're just going to have to wait and see.

AS THEY say, it's an ill wind that blows nobody any good. The furore over the grubby trolling of Carlton footballer Tayla Harris has, perversely, been the best publicity of their season for the women's game. The powerful image of Harris executing a kick reminiscent of the legendary Ted Whitten has demonstrated just how athletic and skilled some of the girls are becoming, which has been largely lost on some of us. Yes, us. I have to admit to having not watched a game in this, the third season, because, like very many, I was underwhelmed by the standard on display when the AFLW first started, and haven't really taken on board any reason to return to it.
In no way does this represent opposition to the idea of female footy – they are more than welcome in my world, as are their sisters who play cricket or any other sport. It's just that  they need to play it well to hold my interest and that wasn't happening a couple of years ago. Maybe it's time to take another look, and if so, that's because the Harris photograph – destined to become an iconic image that will be used to promote the AFLW for some time to come – has kick-started a fresh conversation about respect and credibility and renewed the level of curiosity. That's not what the keyboard idiots had in mind but it is the unintended consequence, and a welcome one.
Embed from Getty Images

IN YEARS gone by, the MCG would still be in cricket mode now, gearing up to host the Sheffield Shield final. But after being forced to travel all over the country – to Hobart, Alice Springs and Adelaide – to "host" the domestic title decider for three years in a row and winning them all between 2015-16 and 2017-18, Victoria will now truly be at home when the big one is played at the nicely refurbished Junction Oval from Thursday through to Monday.
While footy has taken over the agenda for most sports fans, this is an event worth having a look at for at least a day or two. As long as it doesn't rain, and despite the difficulty and expense of getting a park anywhere nearby, it is a very pleasant venue and the young talent in action will be playing with an eye to more than one agenda. Incumbent Test opening batsman Marcus Harris, the best young batsman in the country, Will Pucovski, and the re-emerging quick James Pattinson, all have their eyes on the Ashes tour, as does veteran pace bowler Peter Siddle.
The opposition will almost certainly be NSW, which adds a traditional extra edge to proceedings.

AS THE Winx super-show nears its end, yet another off-shoot of the mighty mare's story was acknowledged this week. My friend and old colleague, the Herald Sun's Andrew Rule, was adjudged sportswriter of the year by the Melbourne Press Club for his book WINX, The Authorised Biography. It is a masterpiece of evocative writing, thorough research and knowledge of the subject – not just of the horse itself, but racing in general – which stops just before the fourth Cox Pate triumph. Perhaps it will be updated, but even if it isn't it does full justice to one of the most amazing athletes, man or beast, in our lifetimes.
Rule acknowledges much inspiration and a certain amount of assistance of his mate and mentor, the celebrated journalist Les Carlyon, at whose funeral he delivered a superb eulogy a couple of weeks ago. Carlyon was the author of two internationally acclaimed war histories but was never more at home than when he was writing about racing, which is why his farewell was held at Flemington on the same weekday as the Melbourne Cup is run, a Tuesday. It is some years since Carlyon's work appeared regularly in newspapers, most recently in The Age, which means that a young generation of racegoers now have not been exposed to it. That's a pity and it is to be hoped that some enterprising publisher might find merit in packaging it up again – or even commissioning a book about Carlyon himself.

THE so-called Oscars of international sport, the Laureus Awards, in which this column plays a role in the identification of candidates, has had little or no publicity this time around, perhaps because no Australians have been in serious contention. So in case you're wondering, here are the winners:
         Sportsman of year: Novak Djokovic.
         Sportswoman of the year: Simone Biles,
         Team of the year: French soccer.
         Breakthrough: Naomi Osaka.
         Comeback: Tiger Woods.
         Disability: Henrieta Farkasova.
         Action sportsperson: Chloe Kim.
         Moment of the year: Xia Boyu.
         Sport for good: Tuwa.
          Lifetime achievement: Arsene Wegner.
         Spirit of sport: Lindsey Vonn,
         Exceptional achievement: Eliud Kipchoge.
Yes, there are a few relatively unfamiliar names there. To learn more, visit Lauerus.com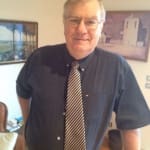 Author:
Ron Reed
RON REED has spent more than 50 years as a sportswriter or sports editor, mainly at The Herald and Herald Sun. He has covered just about every sport at local, national and international level, including multiple assignments at the Olympic and Commonwealth games, cricket tours, the Tour de France, America's Cup yachting, tennis and golf majors and world title fights.
Comments
comments
0 comments