---
Reading Time:
4
minutes
AS TEST cricket returns this week with some overdue fresh thinking, the signs are that the once immensely popular Big Bash is losing its appeal, says Chief Writer RON REED:
THERE HAS been a welcome outbreak of common sense in Australian cricket, it seems. The selectors needed another opportunity to look at candidates to replace the Test batsmen who didn't do enough against India – and there was no shortage of those – so suddenly we have the first non-Test non-white ball match for what seems like months, a bloke fulfils the stated criteria by making a couple of hundreds and, hey presto, he's a late inclusion against Sri Lanka on Thursday. That's precisely how it should be – put enough runs on the board and get picked, even if it is at short notice. Welcome aboard Kurtis Patterson. And ditto to Will Pucovski, who got there by piling up the runs back when Shield cricket was still a thing, i.e. well before Christmas, and did nothing much wrong in the Hobart sighter against the tourists. Here's hoping both end up in the final eleven. Certainly another of the replacements, Matt Renshaw, hasn't done enough to keep them out. That doesn't completely solve the riddle, but at least its encouraging that the call now needs to be made on the basis of who's in form, rather than who is not.
Meanwhile, the Sheffield Shield is still a month away from resumption, on February 23 to be precise. In other words, that's how long the Big Bash still has to run in the elongated form that was brought in for this summer. If Cricket Australia has not already got the message, here's a news flash: that dollar-driven experiment has been a failure and even if it has, by sheer weight of programmed fixtures, made a bigger profit, it needs to be scrapped next summer.
Everywhere I go – and that includes my fair share of cricket matches at various levels  – and every time I check in on social media, the mood is the same: people have become bored with the BBL. If there are dissenters, then they're keeping their opinions to themselves. Unless I'm imagining it, even some of the commentary on TV is reflecting this.
The competition now numbers 59 games and is dragging on too long, has become less interesting than at any previous stage of its eight years of existence – and is in trouble. Worse, it might be dragging other Oz cricket, namely the Shield, down with it.
There have been several analysis pieces in the media suggesting the audiences, both live and on TV, are fading fast, and perhaps you need to look no further than the MCG, the greatest sporting crowd magnet in the land, but where the attendances for the Stars matches are dropping further away every time they play this year.
There are several problems. One is that there are now too many of them, 59, and far too many have lacked tension at the death. Much of T20's entertainment value depends on frantic run chases at the end as batsmen – or non-batsmen, as the case may be – try to chase down targets at double figure run rates, sometimes getting there, sometimes not. Twenty overs a side shouldn't usually be enough for matches to become too predictable a long way out from the finish, but it's happening too regularly.
On Saturday night I made my first visit to … what's it called now, Marvel Stadium? … for at least three years to watch the Melbourne Derby, hoping the return of the international players – Finch, Harris, Maxwell, Stoinis, Handscomb and Zampa – might be worth watching. But when the home team lost Finch, Harris and Harper in the space of six balls inside the first four overs, I was already mentally packing my bag. Their eventual 121 meant the Stars had only to go along at a run a ball, an utterly pedestrian non-challenge in this format, and that's what they did, stretching it out to the last over even though the outcome had been obvious for an hour – and I was well and truly on the train home well before the denouement.
The next night, the Heat – a team that's usually worth watching because of the presence of proven huge-hitters McCullum, Lynn and Bryant at the top of the order – couldn't get within about 80 of the Sixers, an open invitation probably taken up by most people to switch over to the tennis. Meanwhile, the BBL is retreating further and further back into the sports sections of the newspapers and once the tennis is over stand by for the annual fake footy war to start blitzing everything else, the cricket certainly no exception.
Another problem is that there are not enough players of genuine star quality – if the likes of Finch, Handscomb and Maxwell (when they're there) or McCullum, Shane Watson, Matthew Wade and D'Arcy Short don't fire up, there's not a lot else to hang your hat on. Exhibits A and B, the Gades and the Heat at the weekend.
It will be interesting to see what CA's take on all this is at the end of the summer – and when the time comes to design the next edition. It's not entirely their call, given that not one but now two TV heavyweights have a lot at stake – and of course they're never going to want to dip even a toe in the water of the Sheffield Shield. That's not an option whatsoever – but the crucial question for CA is whether the once-powerful and popular domestic competition can continue to be marginalised and sacrificed in favour of a fading friend and to the detriment of Test cricket, which is what seems to have been happening.
It's been a golden goose, the BBL – but has it been over-cooked?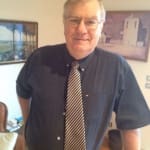 Author:
Ron Reed
RON REED has spent more than 50 years as a sportswriter or sports editor, mainly at The Herald and Herald Sun. He has covered just about every sport at local, national and international level, including multiple assignments at the Olympic and Commonwealth games, cricket tours, the Tour de France, America's Cup yachting, tennis and golf majors and world title fights.
Comments
comments
0 comments