---
Reading Time:
3
minutes
VETERAN sports commentator and writer PETER MEARES has observed many good and bad moments in sport over the years. But he says it's about time to call time on the behaviour of bad sports like Serena Williams:
Serena Williams' disgraceful and childish behaviour at the US Open shows how far the sport of tennis has gone wrong.    Back in the Seventies, Romanian Ilie Nastase began throwing tantrums, abusing officials and generally behaving like a spoilt child.  As he was a star who provided entertainment and booster TV ratings, tennis officialdom (the ATP and ITF) looked the other way.
Soon we saw the emergence of brash Americans, John McEnroe and Jimmy Connors, who carried on in the same vein.  They pushed the boundaries as far as they could and the public – both fans and media – lapped it up.    They certainly weren't the only ones.   A whole generation of foul-mouthed, racket-busting delinquents emerged, our own Nick Kyrgios and Bernard Tomic amongst them.
Contrast tennis with golf, a sport with impeccable standards of behaviour.   Youngsters learn from an early age that gamesmanship, cheating and dodgy dealing with the rules will not be tolerated.  Officials keep an eagle eye on players infringing the rules and act accordingly.   If a player, for example, moves his marker closer to the hole when putting, he's penalised.  If he accidentally touches his ball when about to putt, he's penalised.  In fact, such is the unwritten code of behaviour that professionals often call penalties on themselves.
That's why golfers are, with few exceptions, such thorough gentlemen.   Tennis should rewrite their code of behaviour, starting with administrators and officials.   How the President of the USTA, Katrina Adams, could stand on the podium at the US Open presentation ceremony and laud Williams's petulant behaviour as "classy" and describe her as a "role model" baffles belief.
How the huge crowd at Flushing Meadows could have booed throughout the victory ceremony for 20-year-old Naomi Osaka, the first Japanese to win the women's singles title, is beyond me.   At the high point of her career, Osaka was made to feel the she was the villain, not the victor.   It was appalling to watch her pull her visor over her eyes and see tears running down her cheeks when she should rightly have been praised for her stellar performance, thrashing the six-time champion 6-2, 6-4.
And to punish veteran umpire Carlos Ramos by not recognising his achievement in umpiring the final, as is the tradition at all Grand Slams, is reprehensible.   It's good to see that the Umpires Association has voted to boycott any match in which Williams plays – let's hope they have the courage of their convictions.
The US is morally bankrupt in many ways.  Just as they turn a blind eye to mass shootings with an anachronistic reliance on "the right to bear arms", they can't recognise appalling sportsmanship from their cherished superstars.   Williams now behaves in the same way the brattish McEnroe behaved – nothing has changed.   At her press conference, before a fawning audience of American reporters, she claimed that she was a victim of racism and sexism.
A cartoon by the Herald Sun's Mark Knight, poking fun at Williams's childish tantrum, provoked a global storm of outrage on social media.  Americans are known for their wooden sense of humour, taking moral outrage when there should be none.  Williams supporters cry that Ramos's actions were sexist – that he would not have done the same to a male player.
I was Court Announcer at Melbourne Park when John McEnroe was defaulted in a match against Richey Renneberg in the 1990 Australian Open.   SuperMac abused linesmen, the umpire and indeed anyone he could think of, in a vain attempt to stop losing a match to a mediocre journeyman.   The umpire penalised him, in succession, a point, a game and then the match.   So much for Serena's claim.
Although the Women's Tennis Association, led by Billie-Jean King, have backed Williams, the International Tennis Federation has not, fining her US $17,000 for her petulant outbursts.   Her next Grand Slam will be the Australian Open in January – it will be interesting to see what happens.
Margaret Court may be only one Slam ahead of her on the court but light years in behaviour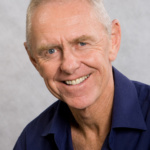 Author:
Peter Meares
PETER MEARES has covered sport on radio, TV and in print for 50 years. He's the author of six published books on sport. His favourite sports are cricket, rugby union, rugby league, athletics, golf and tennis. His career has included Olympics, Commonwealth Games and a host of minor sports.
Comments
comments
0 comments