---
Reading Time:
5
minutes
THE WEEK IN SPORT: WE'VE ALL cut Serena some slack because that's who she is – but it's going to be harder for her now, says Chief Writer RON REED:
COUNT me among those people – an overwhelming majority, at least in this country – who were unable to detect any racism (or sexism) in cartoonist Mark Knight's take-down of Serena Williams.
She fully deserved to have the piss taken out of her, and as a long-time watcher of her up close at the Oz Open every year –  on court, at press conferences and promotional functions – I have long felt that there has been something uncomfortably edgy about her personality, if not a barely-concealed arrogance. But you tend to cut her almost unlimited slack for that because she has overcome an unprivileged background to become the world's greatest female athlete and she might not have been able to do that if she wasn't who she is in every way. It's part of the package, for better or worse. However, that forgiveness may have now run its, ahem, race. Her behaviour last weekend is not going to be swept out of sight as an aberration as a handful of similar offences have been previously – it is going to linger as an asterix against her massive accomplishments for a long time, maybe forever. And that's a great pity: the tennis player, as distinct from the character, deserves much better.
I'm not sure Williams was the only party guilty of throwing a tantrum this week. Having spent several decades at the Herald Sun, I am reluctant to bite the hand that used to feed me, especially when it comes to the freedom to express an opinion, which I enjoyed for many years, pretty much unfettered. And which Mark Knight also clearly enjoys, as he most definitely should. But Tuesday's bizarre front page, as cleverly creative and widely applauded as it was, amounted to an up-yours rant against the critics, locally and world-wide, who did have reservations or strong objections to the cartoon and who struggled to get much traction for their side of the debate within the pages of the colourful tabloid. It struck me as a tad immature, like a kid sticking their fingers in their ears and shouting, "I'm not listening!" And I'm not sure it did Knight any favours by celebrating some of the more extreme examples of his work, such as portraying someone who may or may not have been another controversial female, Pauline Hanson, as a repulsive cane toad, Tony Abbott as a deranged cannibal or Daniel Andrews' most prominent feature as an arse-crack. If a columnist such as Andrew Bolt, for example, described any woman that way he would be howled down. Yes, cartoons are a very different beast. But interestingly Knight offered the observation that he might have to consider pulling his punches in future, not something the Hun is likely to encourage. The moral of the story: no matter how good you are at what you do – whether you're the world's best tennis player, Australia's biggest selling newspaper or the finest cartoonist in the country by far – nobody is perfect, nobody is beyond criticism, nobody is always right and never wrong, nobody is exempt from being challenged about their attitudes and conduct.

GREATER Western Sydney star Toby Green's controversial method of protecting his ground while marking, by sticking his boot out at any opponent within range, has to be banned by the AFL, surely. He might not be attempting to deliberately kick the other player but that's what it amounts to. There used to be no worse example of dirty play than kicking and for good reason – it's dangerous. It's doubly dangerous if it connects with someone's head, as Green has already done, accidentally, with Bulldog Luke Dalhaus last year. It is a matter of time before that happens again, and there is every chance someone could lose an eye. Green is the only player in the competition who does this and he is such a good player that he doesn't need to. He should be made to desist forthwith.

HAVING been bagged in the past for having too much to say about perceived injustices – remember when he got a dressing down from Test captain Steve Smith for having a crack at his state captain over the batting order? – Glenn Maxwell pretty much bit his tongue after discovering he was the shock omission from the new-look Test squad. New coach Justin Langer, who now appears to have more say than anybody including selection chairman Trevor Hohns, explained that Maxwell simply hadn't scored enough runs and that he was six years older than one of his rivals who was picked, Travis Head. These are valid enough reasons – except that another Victorian, fast bowler Chris Tremain, was also overlooked despite performances that could scarcely be regarded as inadequate.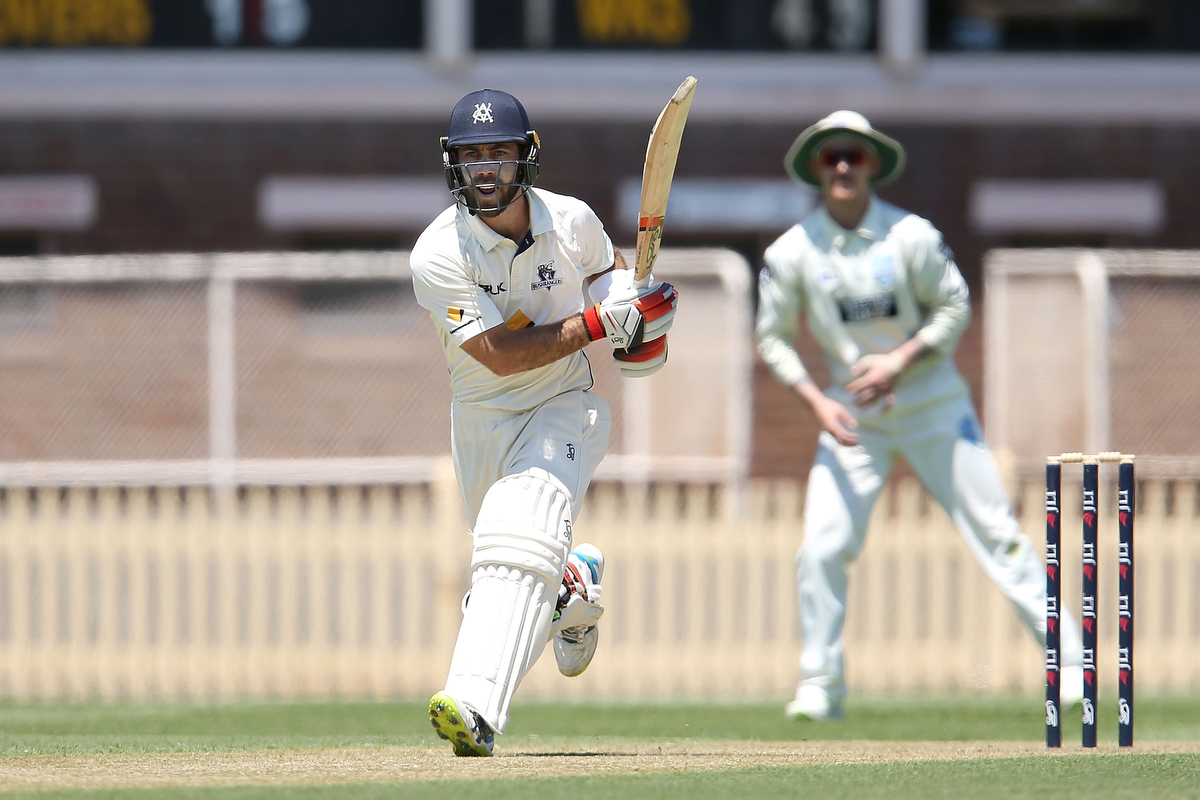 He took about 50 wickets over the past two years and was selected in the Sheffield Shield team of the year last season. And at 27 he is six years younger than State team-mate Peter Siddle, 33, who looked to be washed up at Test level two years ago. I'm a fan of Siddle's and even though I doubt he will be a force at this level again I applaud his persistence, a virtue that is not always rewarded enough. Settling on this squad in the absence of several stars banned or injured was always going to be an interesting exercise but it is certainly replete with its share of mixed messages. At least there should be no quibbling about big-hitting batsman Aaron Finch – yes, another Victorian – getting an opportunity at long last. He has earned it, again with persistence. And yes, Maxwell is definitely unlucky.

VETERAN trainer Mick Kent reignited an old racing controversy – dating back to Bart Cummings' twilight years 25 years ago – when he suggested on the RSN website that the foreign invasion of the Melbourne Cup had become out of control and something needed to be done to level the playing field for locals, who no longer put much focus on developing world class stayers capable of winning the spring showpiece. I am definitely no expert on the pros and cons of breeding, preparing and financing racehorses but I would suggest that the Cup is now Australia's biggest and best sports event – a mega-million-dollar bonanza for not just racing but Melbourne in general – precisely because it has acquired so much international clout. It has been enhanced by a certain mystique surrounding the leviathan players from the Middle east, Japan, England, Ireland and other parts of Europe, and occasionally America.
This might be a simple take on a complex debate but surely the Cup should aim to be the classiest race it can be, not diminished by artificial restraints on who's welcome to participate.  When I go to a major sports event I want to see the best performers possible and I do not recall ever hearing tennis people, for example, suggesting that we limit the number of international stars at the Open so that more Australians can play. If the local trainers have a problem it is unlikely to be solved by retreating into the past and asking for the gates to be locked behind them. By the way, RSN has become a pacesetter for racing news and commentary, largely because of the recruitment of former Herald Sun wordsmith Matt Stewart – that's their gain and the Hun's loss.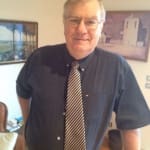 Author:
Ron Reed
RON REED has spent more than 50 years as a sportswriter or sports editor, mainly at The Herald and Herald Sun. He has covered just about every sport at local, national and international level, including multiple assignments at the Olympic and Commonwealth games, cricket tours, the Tour de France, America's Cup yachting, tennis and golf majors and world title fights.
Comments
comments
0 comments