---
Reading Time:
3
minutes
AUSTRALIAN Rugby is in a crisis, but can the game be salvaged? PETER MEARES looks at the grim state of affairs and offers a solution:
Fifteen years ago Rugby Union cast aside its lilywhite image and went professional. It took the threat of a takeover of the sport by the entrepreneurial Ross Turnbull and his World Rugby Corporation, but even the staunch amateurs at the International Rugby Board agreed.
Things went smoothly at first, boosted by an enormous broadcast deal from Rupert Murdoch's News Corp worth $860 million for 10 years. The three super-powers of the Southern Hemisphere, New Zealand, South Africa and Australia, were the protagonists with each country providing four teams.
This was a shot in the arm for Australian Rugby, which had lagged behind the behemoths, AFL and Rugby League. After winning the World Cup twice, in 1991 and 1999, and with a shop window at Fox Sports providing blanket coverage of Super Rugby, the code was on a high.
Names like Eales, Horan, Little, Kefu, Kearns, Gregan, Larkham, Tune and Roff became as familiar as soapie stars. Sponsors were queuing up to become involved and, with the astute direction of former banker John O'Neill, money was pouring in.
So, where did it all go wrong?
Firstly, we stopped winning. With the retirement of our World Cup heroes, a lack of depth became apparent. With four football codes vying for youngsters' affections, Rugby in Australia has nowhere near the numbers of participants in countries like South Africa and New Zealand, where the game is like a religion.
The organising body of Super Rugby, SANZAR, emboldened by its early success, decided bigger was better and the competition swelled with 18 teams.   The draw became unwieldy and itineraries more complicated.  What's more, the engagement of the Australian public wasn't helped by SANZAR's insistence on nicknames.  So instead of Natal and Northern Transvaal, we had the Sharks and the Bulls.  And the timeslots for direct coverage of games in South Africa were in the wee small hours, so ratings were dreadful.
Embed from Getty Images
Let's face it, the draw just doesn't work.  Teams from South Africa rarely win in Australia and New Zealand and vice versa.  It's even worse for Argentina's team, the Jaguares.  Then there's the issue of perceived bias by referees.  For some reason SANZAR has stubbornly refused to appoint neutral referees, so there's often a suspicion of a referee favouring his home team.  South Africans seem to be the worst, with the short-lived Egon Seconds axed after a 19-1 penalty count against an Australian team. 
With Rugby struggling for survival in a competitive Australian market, what can be done?  Under the leadership of Chairman Cameron Clyne and CEO Raelene Castle things have gone from bad to worse. First we had the fiasco over Israel Folau, kicked out of the game for allegedly making homophobic remarks, and then the loss of TV coverage by Fox Sports.
What to do? Well here's an idea.  A 20-team, 12-week competition with promotion and relegation, involving five teams from each of Australia, NZ and SA, as well as one team from the Pacific Islands, Argentina, the US, Japan and Canada. With a $5 million first division purse, the teams would be housed in Australia and NZ to cut down on travel time and, to make the sport more watchable, why not change a few annoying laws?  Two points for any goal, one for a field goal and no tries from a rolling maul. The key change would be in the ruck, where defenders have to be five metres behind the last feet. More room, more tries and more entertainment.
Easy!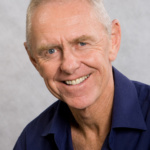 Author:
Peter Meares
PETER MEARES has covered sport on radio, TV and in print for 50 years. He's the author of six published books on sport. His favourite sports are cricket, rugby union, rugby league, athletics, golf and tennis. His career has included Olympics, Commonwealth Games and a host of minor sports.
Comments
comments
0 comments