---
Reading Time:
2
minutes
THE master coach Eddie Jones has England on the road to World Cup victory. PETER MEARES reports:
THE rugby world has been turned upside down at the World Cup tournament in Japan.
England meet South Africa in the final at Yokohama Stadium at 8pm (AEDT) on Saturday night. Coached by the enigmatic Australian Eddie Jones, England staged a massive upset in beating three-time champions New Zealand, 19-7, in the semi-finals, playing Southern Hemisphere-style, ball-in-hand rugby.
The Springboks won a boring war of attrition over Wales, playing Northern Hemisphere style – relying on their massive pack and box-kicking ad nauseam. If both teams stick to the same game plans in the final, England will win the match, the Webb Ellis Trophy and the hearts of fans worldwide.
It's been a remarkable about-face since the last RWC in 2015, when England bowed out in the pool stage for the first time ever, losing to the Wallabies 34-17. Stuart Lancaster was sacked and Eddie Jones appointed. The workaholic from Randwick often alienates his assistants, but has a remarkably successful track record at the World Cup.
In 2003 he master-minded Australia's upset of the All Blacks in the semi-finals, in 2007 he helped Jake White coach the Springboks to the title and in 2015 he steered minnows Japan to the biggest upset in the history of the World Cup, beating South Africa.
Against his old country, Australia, he's coached England to seven successive victories since that dismal defeat in 2015. What's more, he has transformed the English style of play. With a strong pack, an unbeatable lineout and fast, clever backs, England can play whatever style suits the conditions or opposition. Moreover, in Owen Farrell and George Ford, they have two sharp-shooting goalkickers who both average close to 80 per cent with their place kicks.
Don't write off the Springboks though. The two-time champions held the All Blacks to a draw in the Rugby Championship this year in winning the title. They have a massive pack, very fast wingers and in Handre Pollard, an equally fine goalkicker. Their coach, Rassie Erasmus, has been almost as successful as Jones in his transformation of a losing side. A skilful flanker in his playing days, and the nicest of men, he's moulded the culture of the Boks into a happy, confident squad.
However, his comments this week about the need to alter the ultra-conservative style of his team indicate the Boks will try to bully England into submission.
"I'm not 100 per cent sure the World Cup final will be won by a very expansive style and wonderful tries," he said. "I might be wrong, but I think we'll try and grind it out." In France in 2007 that plan worked, but this England side is so well-balanced and confident, 10-man rugby just won't cut it.
Embed from Getty Images
Let's hope England win, because we need Eddie Jones as coach of the Wallabies. If England loses, he might be keen to have another go but, if they win, he might be interested in returning home. Although he's contracted with England for two more years, there seems to be an escape clause.
If the prodigal son comes home it may be just what Australian Rugby needs.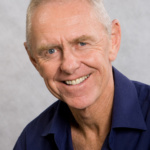 Author:
Peter Meares
PETER MEARES has covered sport on radio, TV and in print for 50 years. He's the author of six published books on sport. His favourite sports are cricket, rugby union, rugby league, athletics, golf and tennis. His career has included Olympics, Commonwealth Games and a host of minor sports.
Comments
comments
0 comments