---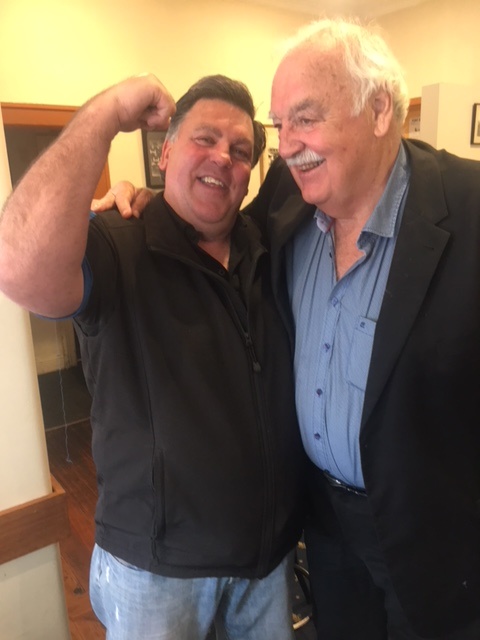 Reading Time:
5
minutes
LOSING A FOOTY grand final always hurts – but losing five of them can make a man very bitter, as the old Magpie they called the Incredible Hulk readily admits, writes RON REED:
THEY SAY time heals all wounds but that's not entirely true. The former Carlton ruckman Percy Jones still carries a faint scar over one eye from when he was on the receiving end of a haymaker from colourful Collingwood player Rene Kink eons ago. But he's a forgiving soul, old Perc, so the two broke bread together with Kink agreeing to speak at the popular fortnightly Friday lunches Jones hosts at the North Fitzroy Arms pub.
Kink came armed with no excuses. "I just looked at him and said, 'I'm going to hit you as hard as I can – bang!'" he laughed. "I didn't even get a bloody free kick, the umpire just called play on," moaned Jones, who admitted that being many centimetres taller he assumed Kink would be easy meat in a ruck contest. But back in those distant days, of course, when Carlton met Collingwood nobody bothered much with the niceties of the rule book, certainly not Kink who has always been interested in boxing and fancied himself at it, once taking on Mark "Jacko" Jackson in the ring. Jones on the other hand has never had a fight in his life, on or off the field, with the possible exception of the night he relieved the late Bruce Wilson, a Carlton fan and leading international journalist, of one of his front teeth at a rowdy party after much strong drink had been consumed by them both. But that's another story.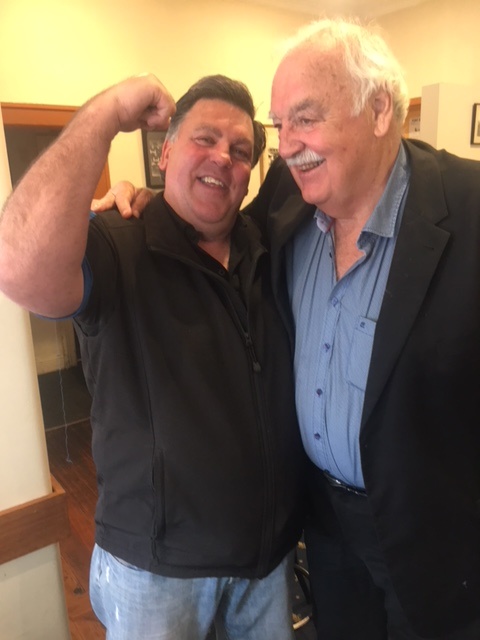 Kink comes across as an amiable customer these days, albeit with a strong sense of disappointment, indeed bitterness, about the way his career panned out. He was a high-profile player for a number of reasons. One, his precocity – he was only 15 when he was recruited from Ararat after kicking 137 goals in 12 games (22.15 in one) in an under 16 competition, yet still missed out on the best and fairest by a vote, and played for the Magpies in the 1973 preliminary final against Richmond, when he was 16, the youngest player, still, to ever play in a final. His bulky build and aggressive, flamboyant style earned him the nickname The Incredible Hulk, and, later, a role in the movie The Club, portraying a similar player named Tank O'Donohue. He worked as a ladies' hairdresser, an unusual occupation for a footballer – and not one he enjoyed. The other record he holds, still, is that no-one has played in more grand finals without winning a premiership – four with Collingwood, the draw and replay against North Melbourne in 1977, against Richmond in 1980 and Carlton in 1981, and one with Essendon against Hawthorn in 1983.
In all he played 181 games, 154 with the Magpies, 20 with the Bombers and seven with St Kilda before retiring at just 29, disillusioned with the game. There is no doubt he had his fair share of talent, but quite how much, and how well he used it, has always been a matter of opinion. His own opinion is unambiguous. "I say to people I was gifted," he told his lunch audience. "I could get the ball. There are too many players in football who can't get the ball. I would shake my head."
Asked what he enjoyed most, he said: "I probably wasn't happy for most of my life in football because I found football at times to be, what would you call it? Football was too easy for me. I could do anything, you know, if I put my mind to it. I didn't have to work at anything I did in football. And don't say to me you would have been a better player  if you had worked harder. I didn't have to. I had all the ability in the world to do anything I wanted."
The failure to win a premiership still haunts him, always has. As the frustration built up as one missed opportunity followed another, he started to find it difficult to stay motivated and enthusiastic, to keep his weight down, to stay fit. "There were times when I just lost it, I didn't want to be there," he said.
He said he envied his host, Jones, who played in four flags over much the same period, and had more respect for those Carlton players – "the best blokes you'd want to meet, ripper blokes" – than he did for some of his own team-mates, who he believes failed to perform when it counted.
Asked to name them, he declined, saying: "It would take me all afternoon, and it wouldn't be fair." He plays golf with a handful but others are rarely if ever seen, he says. "Do we have reunions at Collingwood? Never have, never will. Some of those blokes are black and white from the neck down but have never turned up to Collingwood for anything in 30-odd years. Premierships connect you and we have no connections from all those grand finals. I could see some of those guys I played with and probably wouldn't even know their names."
He admitted it was a sad way to look back at his career. Asked if bitterness was a more accurate description of how he felt, he agreed, saying he was "terribly bitter" when he finished playing but that it had dissipated as he got older. He said he believed he had the right to be bitter because he would be one of the players who would get the blame for the defeats, even though he felt his own finals record was "quite good, with the possible exception of the 1980 play-off." Others, he said, "just weren't up to it," and the Magpies never had more than 14 or 15 in teams of 20 who were, whereas Carlton, for instance, would have 16 or 17 and that made all the difference.
While he laments that a premiership or two would have "made my life different in so many ways," it wasn't all one big disappointment, of course.
"Waking up every day and going to work as a Collingwood footballer was just great fun," he said. "It was an amazing ride. I was lucky Lou Richards gave me the Hulk name, I was lucky with the way I played my football. Something to do with my ability. There were many joys but sometimes the disappointment outweighs other things. Winning is a lot better than losing. Apologies for the bitterness but I'm a very honest person."
According to the AFL Record, the annual statistical bible, his five grand finals yielded a total of four goals and no mentions in the best players. In 23 finals in all, he kicked 28 goals, was named Collingwood's best player once and made the best player list on four other occasions. He says he is proud to be a life member.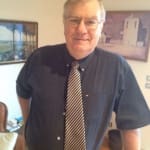 Author:
Ron Reed
RON REED has spent more than 50 years as a sportswriter or sports editor, mainly at The Herald and Herald Sun. He has covered just about every sport at local, national and international level, including multiple assignments at the Olympic and Commonwealth games, cricket tours, the Tour de France, America's Cup yachting, tennis and golf majors and world title fights.
Comments
comments
0 comments