---
Reading Time:
4
minutes
THEY HAD TO do it the hard way and they did, which is why the Victory soccer team has always been the most professional team in Australian soccer, says Chief Writer RON REED:
V FOR Victory, V for Victoria. Melbourne Victory's record-breaking triumph in the A League soccer Grand Final on Saturday night has added to an enviable collection of major trophies for the state's sports heavyweights. It follows Richmond's long-awaited AFL win, Storm's rugby league success and United in the National Basketball League. Pity about the cricket, netball and rugby union, but as they say, you can't win 'em all.
Each of those wins was impressive in its own way but Victory's 1-0 defeat of the Newcastle Jets certainly lost nothing by comparison. In fact, given the challenging way in which their season began, and then continued to play out erratically, to ultimately emerge with the chocolates was a tremendous feat. After losing last year's decider on penalties to Sydney FC, they started the season in a daze, losing their first four games before fighting their way to fourth spot, from where no team had ever won the title. They survived an elimination showdown with Adelaide thanks ultimately to an amazing bicycle kick goal from colourful striker Besart Berisha at almost the last minute, then overcame their hoodoo team, Sydney, in the semi-final after almost shooting themselves in the foot with two own goals. They had to beat both Sydney and Newcastle away from home to become the first club to win the A League four times — going past Sydney, Brisbane and Adelaide — and did so.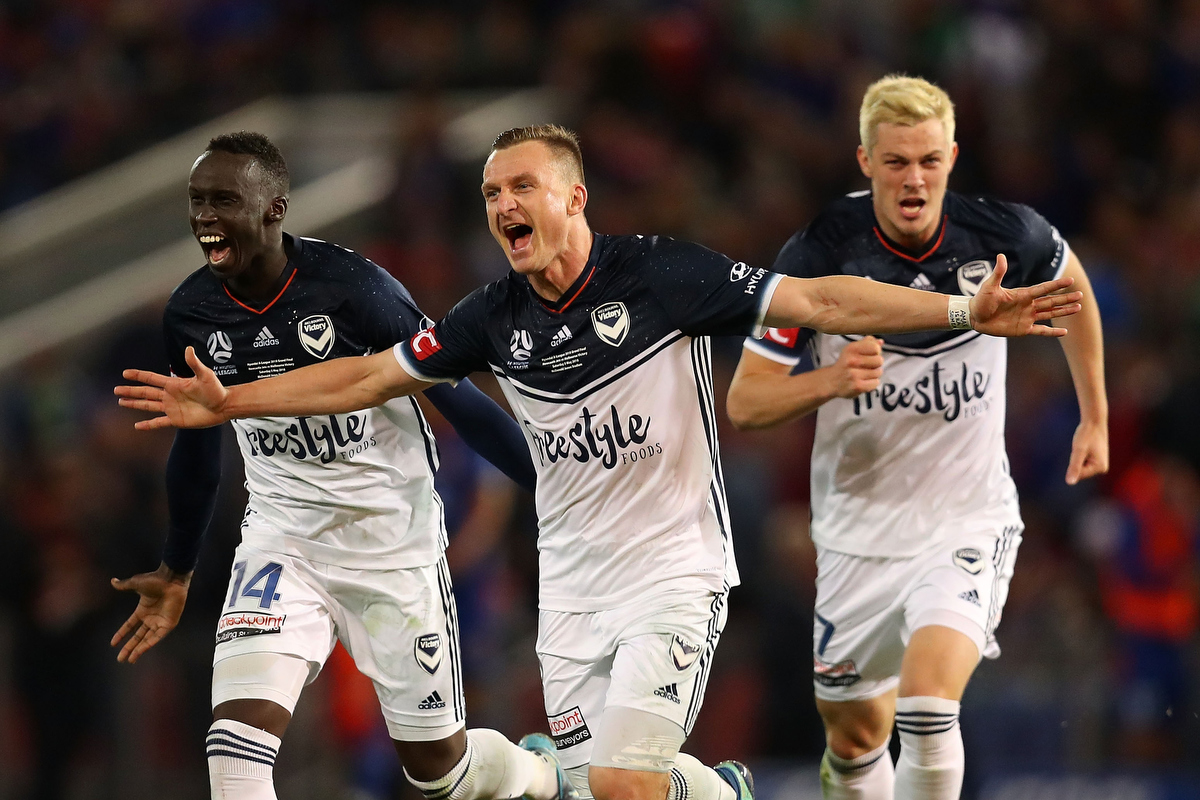 The denouement might also have involved a slice of luck, with multiple Victory players appearing to be offside when Kosta Barbarousses smashed home the first – and only, as it turned out – goal in six minutes, the fastest Grand Final score ever. The TV review system did not challenge the legality of it and although Newcastle coach Ernie Merrick – twice a winning coach with Victory in an earlier life – considered it to be a travesty that virtually robbed his team, the reality is that Victory were the better team on the night, in a match that never reached any aesthetic heights. The Victorians, far more experienced, knew how to shut the game down and they did so, thanks largely to a superb performance by goalkeeper Lawrence Thomas, who won the Marsten Medal for best afield and finished the game with his head swathed in more bandages than a mummy after a number of physical confrontations, including a kick in the face deep into injury time.
From their formation back when the League was created in 2005-06, Victory has been a mighty presence in Victorian and Australian sport. They won their first title in their second season, another two years later and a third two years ago, with two losing Grand Finals, both to Sydney, in between. That averages out at a Grand Final every two years and, now, three in a row, which invites comparisons with AFL juggernaut Hawthorn in recent years and rugby league titans Storm. It is a tribute to their professionalism and is why they have always been the best-supported team in the competition, and, therefore, the wealthiest, which means that if and when they ever descend into mediocrity it will be a major surprise. They wear the same navy blue colours as a certain AFL team now occupying rock bottom but there are no other similarities right now. Despite claims that Sydney, who finished the regular season 14 points clear with a massive goal difference in their favour, have been the best-ever A League team, Victory's hat-trick of play-offs for two titles speaks for itself – that is the definition of setting the pace.
Probably nobody deserves more credit for this superlative streak than coach Kevin Muscat, who has been with the club for the entire journey, captaining the team for the first two titles and coaching them to the past two. That is an astonishing record by anyone's standards – well, almost anyone's. In the VFL/AFL Norm Smith played in four premierships for Melbourne and then coached the same club to six more. Norman Clark played in three and coached two more at Carlton early last century, and Essendon's John Coleman and Collingwood's Phonse Kyne both achieved the double double, while plenty of others have four flags in other configurations or at different clubs. But we digress. The point is that Muscat is now occupying rare air in the history of Australian soccer and now that Sydney's Graham Arnold has stepped away from the A League to take over the Socceroos after the coming World Cup, he is probably now entitled to be acknowledged as the No 1 mentor in the competition. Which is ironic. It is only a few weeks ago that his own fans were booing him from the grandstands as Victory struggled to keep their season afloat. If he hadn't turned it around, there is no guarantee that by today he wouldn't have been contemplating life in the sacked coaches club rather than overseeing yet another massive celebration.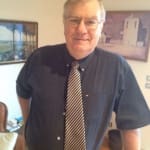 Author:
Ron Reed
RON REED has spent more than 50 years as a sportswriter or sports editor, mainly at The Herald and Herald Sun. He has covered just about every sport at local, national and international level, including multiple assignments at the Olympic and Commonwealth games, cricket tours, the Tour de France, America's Cup yachting, tennis and golf majors and world title fights.
Comments
comments
0 comments