---
Reading Time:
4
minutes
ON TRACK or road, Cameron Meyer just keeps racking up wins and titles against the world's best. JOHN CRAVEN looks at the Aussie cyclist with nine WORLD titles to his name who added a new Commonwealth Games gold medal to his collection this week:
THE 1974 Christchurch Commonwealth Games dual silver medallist Murray Hall will not forget the day he met a couple of effervescent young brothers at Perth's Midvale velodrome.
"Even as kids they were spectacular human beings," he says of Cameron and Travis Meyer. "They were extremely respectful to everyone and everything and, even now, they have not forgotten where they came from."
Hall, now 64, was no slouch as a bike rider. His Commonwealth Games placings in the teams pursuit and scratch race were the springboard to a productive career in Victorian professional ranks on track and road before moving to Western Australia in 1984. His major victories included the Australian madison championship with David Sanders, Tour of Tasmania, Launceston to Hobart Classic and WA's Griffin Tour. He was placed in the Bendigo Madison twice, the Herald Sun Tour and Australian road championship.
Upon arriving in Perth, he joined the strong Midland Cycling Club which ran a thriving junior development program. Cameron and Travis signed-up, but in odd circumstances. Unbeknown to them, their father Ken had been an above-average racing cyclist in his younger days and twice won the Northam to Perth road classic. He did not tell his sons of his exploits.
"We didn't know about Dad until after we started," Travis recalls. "He showed us some pictures, but never pushed us. We just kind of fell into it. We got some free passes to watch the racing at Midlands, then attended coaching sessions."
Hall later became president of the West Australian Cycling Federation and made a substantial contribution to the WA bike scene by promoting high-class track racing at the SpeedDome for 15 years. The Meyer brothers were among his star performers as they rose through the ranks on their way to spectacular international careers.
From his Rolystone Park home, he watched the final few minutes on television of Cameron's epic gold medal-winning performance in the road time trial at the Gold Coast Commonwealth Games and was elated, but not surprised, by the 30-year-old superstar's emphatic 30-second victory over England's Harry Tanfield.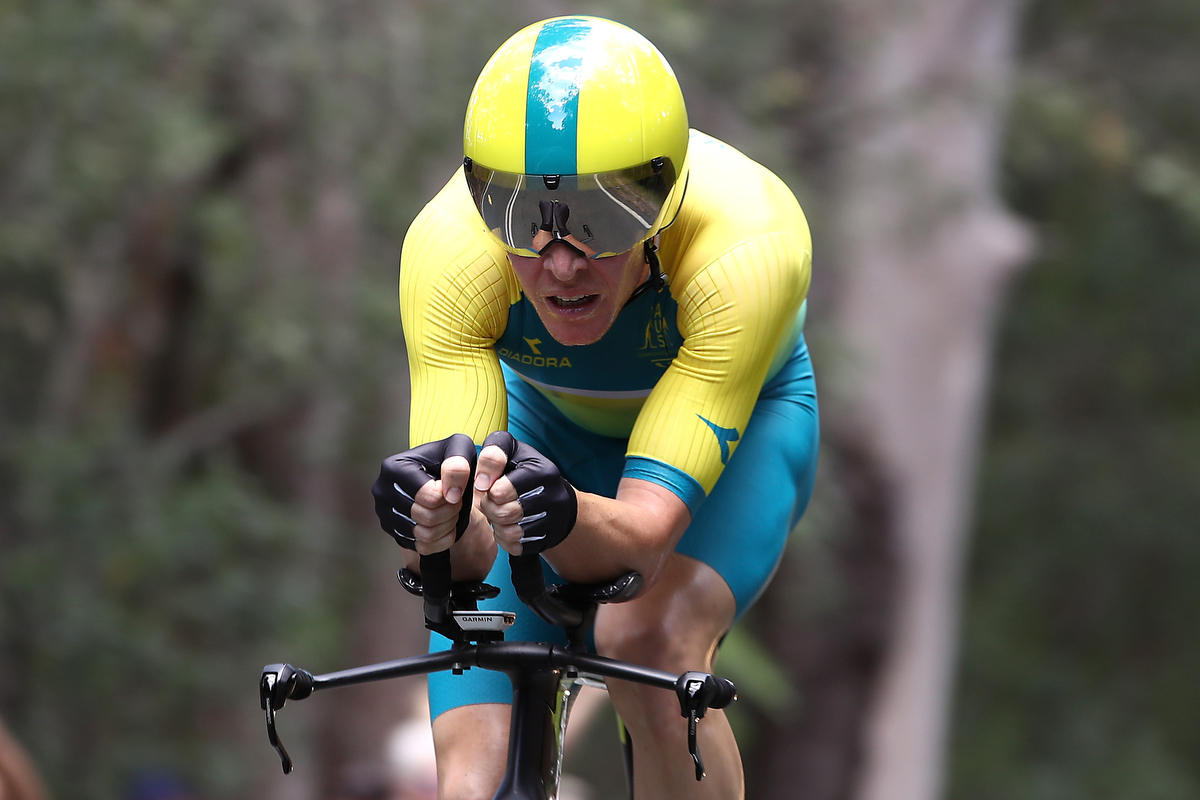 "I probably expected him to win, but I was impressed by the Cycling Australia administrators who showed great faith in Cameron by giving him the green light to ride after the anguish of not winning any sort of medal in the points score in Brisbane on Sunday night," he says.  "He certainly repaid their trust."
Ken Meyer and his wife Frances travelled from Perth to Queensland to watch the time trial and took block on the Currumbin Beach start-finish line with thousands of others to witness their son's conquest: "I'm so just proud of my boy," he said, choking back tears. "After the disappointment of the points race, he picked himself up and showed what an amazing cyclist he is. I could almost cry."
Justified tears aside, Mr. Meyer was spot-on when he described his son as amazing. Cameron's winning record is stunning, to say the least. We will not argue that Cadel Evans does not warrant his position at the top of the Australian cyclists' pedestal, but let's analyse Meyer's catalogue of upper-level triumphs.
Cameron has won nine world track titles – five in the points score and two each in the teams pursuit and madison. He also claimed three world junior track championships as an 18-year-old in 2006. He owns two Tour de France teams time trial crowns and another from the Tour of Italy. He is a stage winner in the Tour of Switzerland and has won the Tour of Japan, Tour of Tasmania and Oceania road championship.
In 2010, he captured three gold medals at the New Delhi Commonwealth Games and the Australian road time trial championship in Ballarat. He has won the Tour Down Under, Herald Sun Tour and national criterium title. He was honoured with the most combative rider award in the 2015 Tour of Spain and last year claimed the London six-day race with his Australian partner Callum Scotson.
He had a crack at winning the points score gold medal at the 2008 Beijing Olympics but had to settle for fourth. The 2020 Tokyo Games are in his sights. He also has a bucketful of state and national titles on track and road.
Ironically, Murray Hall believes that younger brother Travis showed more promise than Cameron and put an impressive score on the board early on, winning the 2008 Tour of Wellington in New Zealand and the Tour of Berlin. He scored a shock victory in the 2010 Australian road championship and is the most successful male cyclist ever at world junior track championships, with five gold and a bronze.
Tragically, Travis was involved in a shocking training accident in Andorra in 2014. He was hit by a car and suffered a fractured skull, a broken jaw, hand and elbow. Two plates were inserted in his jaw. It would be fair to say he was never the same and retired in 2017. He now works as a mortgage broker in Perth.
Cameron is not prone to displaying unbridled emotion, even after the most impressive of his victories, but he was all smiles after his Gold Coast gold medal ride. After all, it was only two weeks ago that track endurance coach Tim Decker recommended that he tackle the road time trial in addition to the points score.
"It's two-and-a-half years since I rode my last time trial, in the Tour of Spain," he said. "I fell off and broke my collarbone. I could not be more thrilled than I am today."
Murray Hall continues to sing the Meyer boys' praises: "You wouldn't believe how generous they are, with their time and their actions," he says "Over the years, they've donated some of their world championship rainbow jerseys to the Midlands Club for fund-raising sessions. I've got one on my wall.
"They still come down to the club to talk to the juniors and give coaching advice. They even show the kids how to adjust their seats. They are not frightened to put back into the sport – at no charge!"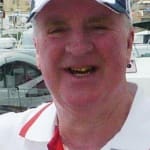 Author:
John Craven
JOHN CRAVEN was a highly-regarded sportswriter at the Geelong Advertiser, Launceston Examiner and Melbourne Herald before leaving full-time journalism in the early 1980s to embark up on a career as a publisher-promoter.
His company, Caribou Publications and Events, grew into Australia's largest cycling promoters, employing up to 150 full and part-time staff, and organising the Herald Sun Tour for 16 years, the Melbourne to Warrnambool for 18 years, and creating other modern-day classics.
Craven has written three books – the biographies of Raelene Boyle and racecaller John Russell, and an acclaimed history of the 122-year-old Melbourne to Warrnambool Cycling Classic.
He is currently collaborating with the recently-retired race broadcaster Greg Miles on his biography.
Comments
comments
0 comments