---
Reading Time:
3
minutes
PREDICTABLY, IT HASN'T taken long for South African superstar Caster Semenya to make her first Commonwealth Games memorable, writes RON REED:
SHE IS the most accomplished track and field athlete at the Commonwealth Games, easily the most controversial and probably the most quotable. And she is off to a winning start.
South African middle distance runner Caster Semenya cruised to victory in the 1500m on Tuesday night, the first leg of a double that only some form of disaster could derail in her specialty, the 800m, on Friday night. It has not been achieved at the Commonwealth Games since Kirsty Wade of Wales did it 1986.
Semenya left the 1500m field for dead with her customary big kick over the last 250m to clock a Games record of 4.00.71, an impressive effort given she has only recently added the race to her repertoire. It is her first major title at the classic middle distance and she said she would improve and learn from it, which is a daunting thought for her competitors.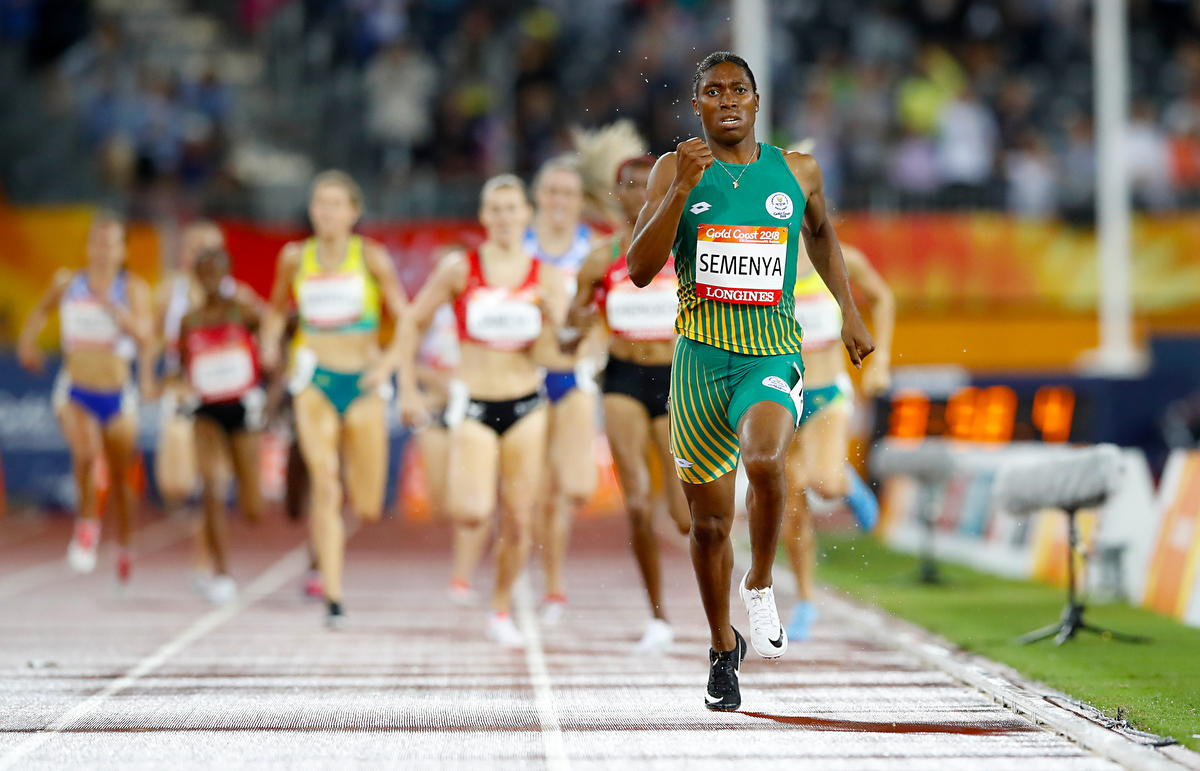 And so another chapter is underway in a story that has fascinated, confused and worried the sport for almost a decade now and which is still beset by uncertainty – no-one can say for sure whether Semenya, 27, has a future or not.
Famously, she is "hyperandrogenous" which means, basically, that she has elevated levels of male sex hormones, including testosterone, which has an anabolic effect that may translate to a significant advantage in certain events, including the two in which she competes.
Following new research last year, the International Association of Athletics Federations has been asked by the Court for Arbitration in Sport to explain within six months how it intends to frame regulations to deal with the issue.
In other words, they must come up with an acceptable policy for Semenya, who was barred from competition for a year back in 2009, and made to comply with sex testing, when her extraordinary ability first became obvious.
Since being cleared to compete freely she has dominated the 800, winning two Olympic gold medals and three world championships. Her ambition now is to claim the 35 year old world record set by Czech runner Jamila Kratochvilova at the height of the doping era. That mark is 1.53.28, still well ahead of Semenya's best of 1.55.16 at last year's world championships in London. She has said she believes 1.52 is possible.
It remains to be seen whether she will have a crack at it here but there is a sense that she is keen to produce something special because it is her first Commonwealth Games, as well as knowing that her opportunities in future might be limited.
She missed the Delhi Games eight years ago because of the controversy over her status and Glasgow four years ago because of injury.
"I'm very excited to be here," she said after carrying the flag for her country at the opening ceremony, an honour she has been given twice previously.
As usual, she is attracting plenty of attention because of the curiosity factor and there seems to be plenty of goodwill, although Australian runner Brittany McGowan stirred up the debate when she said it was unfair to compare hers and other rivals' times to Semenya's.
Perhaps not surprisingly she has become something of a philosopher and has been making herself heard loudly and clearly since she has been in Australia.
She has tweeted to her 83,000 followers a series of pointed messages, including:
*Be proud of who you are and not ashamed of how others see you.
*I will never apologise for being me. You should apologise for asking me to be anyone else.
*Be proud to wear you.
*No-one else is you and that is your power.
*Don't live down to expectations. Go out there and do something remarkable.
And in one interview, she said: "My country has given me love, courage, respect, recognition and appreciated me for who I am. That's for free, we call it humanity."
And in another one, which the Games information website has been using as its main feature, she says: "I tell myself that I am human and I feel. So whatever the outcome of a race I accept it and the main thing is to finish the race no matter what.
"As people if we come to love one another and respect each other and also appreciate others for who they are we can be a great nation. As a human I want to be respected as others will want the same. What I'm saying is that no-one has to explain to anyone that they are gay or lesbian or whatever they are. When you walk out there you're just human like any other."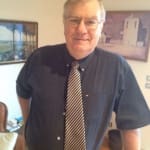 Author:
Ron Reed
RON REED has spent more than 50 years as a sportswriter or sports editor, mainly at The Herald and Herald Sun. He has covered just about every sport at local, national and international level, including multiple assignments at the Olympic and Commonwealth games, cricket tours, the Tour de France, America's Cup yachting, tennis and golf majors and world title fights.
Comments
comments
0 comments