---
Reading Time:
4
minutes
EVERYBODY – the two teams and the AFL – were winners to some extent from the biggest opening round blockbuster in footy history, says chief writer RON REED:
EVERYBODY – the two teams and the AFL – were winners to some extent from the biggest opening round blockbuster in footy history, says chief writer RON REED:
CARLTON supporters – yep, we speak with long-standing authority here – do not often walk away from defeats by one of the fiercest rivals of the good old days, Richmond, with a spring in the step. But at the risk of reading too much into what was, after all, an all-too-familiar result from the modern-day opening round showpiece – 26 points is a margin that doesn't leave a lot of room for dispute, especially when the scoring shot differential was 16 and the inside-50 count was 32 in arrears – we long-suffering Bluebagger fans were entitled to take considerable encouragement from the season opener at the MCG on Thursday night.
So were the Tiger fans, of course – they came away with an ultimately comfortable start to their premiership defence after a distinctly underwhelming start that saw their heroes concede the first five goals of the game, a margin that only two or three years ago was widely considered by statisticians to be almost irretrievable. Their main man, Dusty Martin, was as influential as ever, suggesting that not much is about to change at Tigerland. Still, it took until well into the final quarter – and a trademark wonder goal from the Brownlow and Norm Smith medallist, who eluded two opponents and slotted a banana kick from the pocket at extended pace – for the persistent young Blues to finally be made to "don't argue." Incidentally, on radio, Mick Malthouse saw fit to quibble about the goal, saying Martin probably should have passed it to loose team-mates in the square. Curmudgeon Mick would have struggled to get a seconder from the crowd, methinks. It was Dusty at his exciting best and some people would have paid their money at the gate largely to see exactly that.
Ah yes, the crowd. It was 90,151, the biggest in history for a round one match. That was the Tigers' second big win of the night – in fact it was a triumph all round. In a revised arrangement the Blues now share in the million dollar proceeds from this annual blockbuster. And the AFL couldn't have been any more pleased – make that delighted – with the manner in which the start of the new season has been welcomed by the public and the media, especially as there were plenty of other biggish sports events competing for attention. The newspapers get excited in Grand Final week, of course, but I cannot remember – and I worked there for nearly half a century – the Herald Sun ever producing a 16-page wraparound for round one. Having committed to it, the editor might have been mightily relieved to have woken up on Wednesday knowing that no truly important story had been relegated to virtual invisibility by a dubious debate about whether Victorian footy was better than any other state's. It's hard to believe the paper could become any more obsessed with the game, but it has – and far be it from me to insinuate that this is any sort of a bad thing. Sportshounds loves footy, too.
The Tigers have always been immensely popular, which is why they were able to tap into their then lethargic support base when they were about to plummet over the financial cliff a couple of decades ago, but the long-awaited premiership has taken it to another level. At last count, their membership had passed 85,000 – easily a record, leaving Collingwood and Hawthorn, not to mention Carlton and Essendon, sniffing their dust – and their past four games have attracted crowds of more than 90,000. Three of them were finals but that is still incredible and probably unprecedented.
So back to the Blues – what can we expect from this promising start? Former premiership coach Robert Walls, one of football's most astute observers, said during the week that if they could find a way to kick 100 points with any regularity they could win up to 11 games, which would put them on the cusp of the finals. They got 95 against Richmond, but that was courtesy of remarkable accuracy, 15-5, which in itself was assisted by four goals kicked from 50-metre penalties, so the jury is still out on that particular endeavour. And as happened with depressing regularity last year, Carlton managed to be on good terms with the game until three-quarter time – they were four points adrift – only to be overrun in the race to the line. It is a sign that there is still a lot of room in a young team for maturity to kick in.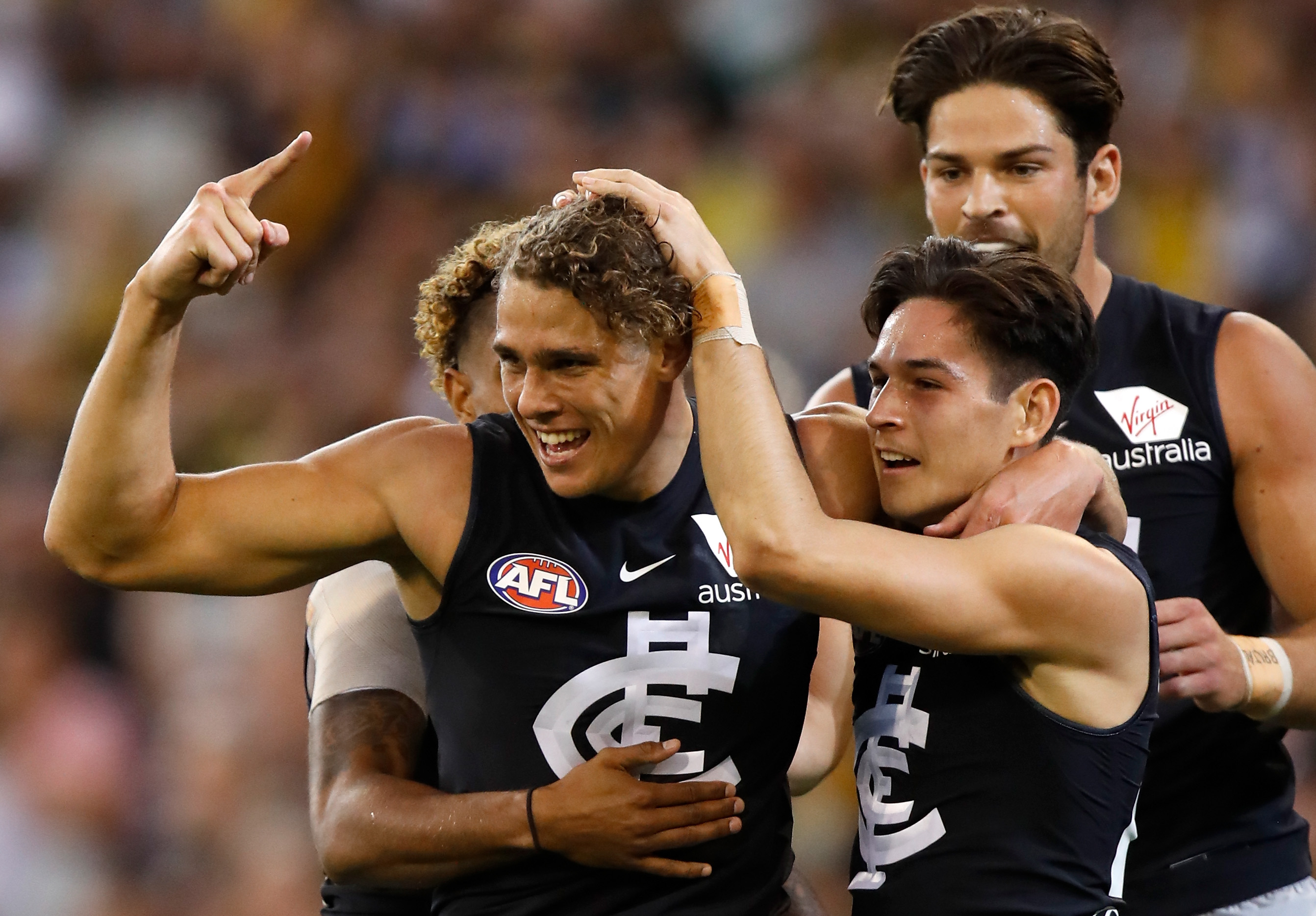 However, five goals to each of Charlie Curnow and Matthew Wright suggests coach Brendon Bolton has something more to work with. Back from the injury that cut short his 2017 campaign, Patrick Cripps was superb and captain Marc Murphy was the most influential player on the ground as the Blues piled on the first five goals. He didn't quite go the distance but you get the feeling that if the Blues do become a force, his career might have one more level to go to. With the departure of Bryce Gibbs, that is crucial.
The Blues played most of the second half one short after Matthew Kennedy was injured, while Matthew Kreuzer's strong contribution was also severely compromised for the same reason. With some indifferent umpiring doing them no favours and the injury gods not on their side, the Blues will tackle the Gold Coast Suns – a popular pick for the wooden spoon – with confidence next weekend, with the unscary Collingwood, North Melbourne, West Coast and Western Bulldogs to follow. So, it won't take long to find out whether there are, indeed, Blue skies ahead.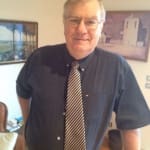 Author:
Ron Reed
RON REED has spent more than 50 years as a sportswriter or sports editor, mainly at The Herald and Herald Sun. He has covered just about every sport at local, national and international level, including multiple assignments at the Olympic and Commonwealth games, cricket tours, the Tour de France, America's Cup yachting, tennis and golf majors and world title fights.
Comments
comments
0 comments