---
Reading Time:
4
minutes
CRITICS need to give AFLW a chance, writes Cheryl Critchley:
It's sooooo easy for blokes to criticise AFLW.
And it's even easier for everyone to knock AFLX, the AFL's attempt to have its own internationally marketable version of Twenty20 cricket in an era of microscopic attention spans.
AFLX critics have been out in force since the AFL's hybrid baby was launched amid parachutes, flares and acrobats.
After the first games were played last week, Offsiders columnist Richard Hinds described the concept as "the first attempted use of Victoria's new voluntary euthanasia laws".
Sportshounds' Terry Brown called it "the AFL's new and horrifying mutation".
Social media was also awash with armchair experts denouncing what was widely considered "AFL-lite" – an unsatisfying version of the real thing.
After watching the first games in Adelaide, I had to agree. And I do love my footy.
I rarely miss a local Richmond game and after posting my 47rd photo with the 2017 premiership cup, someone rightly said, "They really need to incarcerate you for a while."
But even I found it hard to watch what looked like a glorified training drill.
It was slightly more engaging when my Tigers played, but far from the real thing.
Over summer we attended a Richmond training session in Maroochydore and the mini-games on offer there were honestly more enthralling.
AFLX may help to promote footy overseas, but it isn't needed here. Footy is already exciting and unlike cricket, which moves slowly and lasts much longer, it doesn't need a cut-down version.
Nor does it need gimmicky flare machines and loudspeakers blaring during the play.
Essentially, AFLX is a sanitised version of AFL that doesn't stop for breath.
Players kick out after points, regular goals and 10-point Zooper goals, making it hard to tell when teams have scored and how much.
You can find yourself wondering what is going on and thinking, "Should I be excited here or not?"
Contrast that with the nail-biting finish to Saturday's Crows-Bulldogs AFLW game, which showed why our great game does not need butchering.
Erin Phillips returned from injury to kick four goals in front of 4,900 fans at Norwood Oval, which is more than most men's SANFL games attracted last year.
With less than a kick in it at the end, a goal after the siren gave Adelaide a seven-point win – 6.5.41 to 5.4.34. The last quarter was a ripper and the post-game celebrations were glorious.
Yet that wasn't enough to silence the AFLW critics.
After the following match, which saw Brisbane beat Carlton at Ikon Park, 6.4.40 to 2.6.18, the Herald Sun's Jon Ralph tweeted:
"The standard of tonight's AFLW has been fine. They kick it well, they mark it really well, the ball movement is OK. There just isn't any scoring. Makes it a tough sell."
It seems that whenever a women's game is low-scoring, it is judged on that alone.
People need to realise that AFLW is coming off a much lower base than the men's game. These sisters have literally been doing it for themselves over the past 35 years.
Until AFLW began in 2017, few if any VWFL players or coaches were paid a cent at any level.
They studied or worked full-time without any of the professional support AFL men enjoyed such as doctors and physiotherapists.
Nor did the VWFL have much money for facilities or promotion.
Things began to change about 10 years ago, thanks to the hard work of VWFL stalwarts and an enlightened group inside the AFL.
Former Western Bulldogs vice president Susan Alberti also made big personal contributions, long before other sponsors showed interest.
By 2015, girls had a full pathway from Auskick to a junior competition, Youth Girls, and then senior footy through the VWFL.
Things really took off in 2016, when AFL CEO Gillon McLachlan announced a professional, national women's competition for 2017.
This was music to the ears of those involved in women's footy, who had worked hard for many years to produce a great standard of footy against all odds.
But the AFL rushed the new national competition and many fans unaware of VWFL history were left with the impression that AFLW players would rival men in skill and scoring from day one.
This was never going to happen, and the game needs time to develop.
AFLW games are also much shorter. The women play four 15-minute quarters with time on during the final two minutes.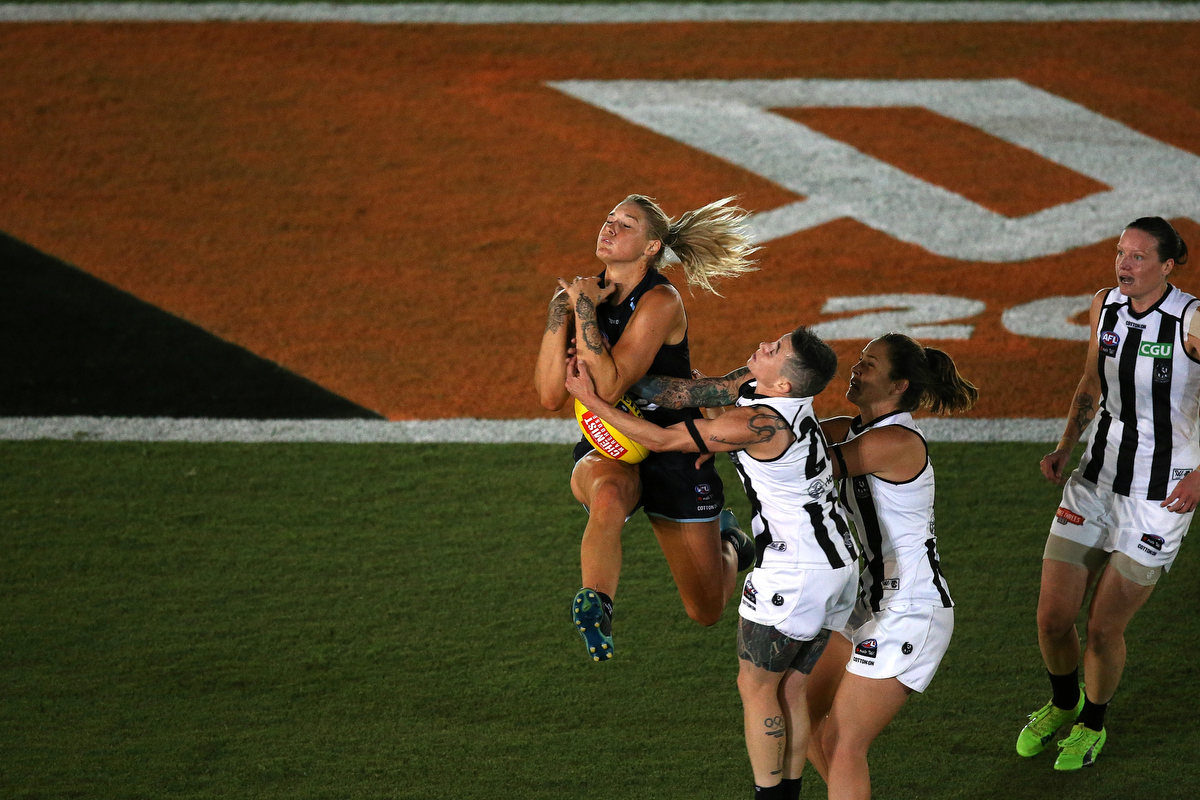 Men's games have four quarters of 20 minutes plus time on, which often takes them over 30 minutes. Considering all of this, the AFWL standard is already high and will only get better.
On the plus side, Jon Ralph's well-intentioned tweet sparked a healthy debate about the women's game and whether it should be criticised at this early stage.
Outer Sanctum podcast host Lucy Race responded, "People love women's football for many reasons. Judging it and its potential through a narrow measure like scoring completely misses so much of what it offers. Understand that and build on it.
"Contest = entertainment. Not just scoring. Main way forward is to let it develop. Give it time and resources. But glad to hear you enjoy it. I love both men's and women's game."
I couldn't agree more. The game needs time to grow and those who don't like it don't have to watch. AFLW has plenty of support and these dedicated women deserve a national competition.
As Alexandra Hurley told Ralph, "It's only a hard sell to people who expect a part time competition to immediately be the same as the men's comp.
"Plenty of us accept it for what it is and can't wait for the development that will come over the next five or so years."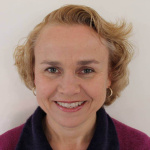 Author:
Cheryl Critchley
Cheryl Critchley is a freelance journalist, AFL Fans Association vice-president and Richmond member who attends games with her husband and three kids – if she can drag them along. She also wrote Our Footy: Real Fans vs Big Bucks (Wilkinson Publishing).
Comments
comments
2 comments