---
Reading Time:
4
minutes
RICHMOND fans are still on a high after beating Adelaide in the 2017 AFL Grand Final, writes CHERYL CRITCHLEY:
Woke up one morning from the strangest dream,
We were in the biggest army the world has ever seen,
And we were marching as one, on the road to the holy grail…
For the past year, the Tiger Army has literally lived that famous Hunters and Collectors song.
We've pinched ourselves so many times, we're still covered in bruises.
Two years ago, Richmond sat 13th on the AFL ladder and lost to Sydney in Round 23 by 113 points. Many wanted coach Damien Hardwick's head and yet another board challenge loomed.
A year later, the club had won the Grand Final, two Brownlow medals (Trent Cotchin/Dustin Martin), a Norm Smith medal (Martin), goal of the year (Daniel Rioli) and the Grand Final Sprint (Connor Menadue).
Breaking the 37-year premiership drought in 2017 was a dream come true for Richmond fans, from the under-40s who'd never tasted success to those in their 90s who were literally hanging on for it.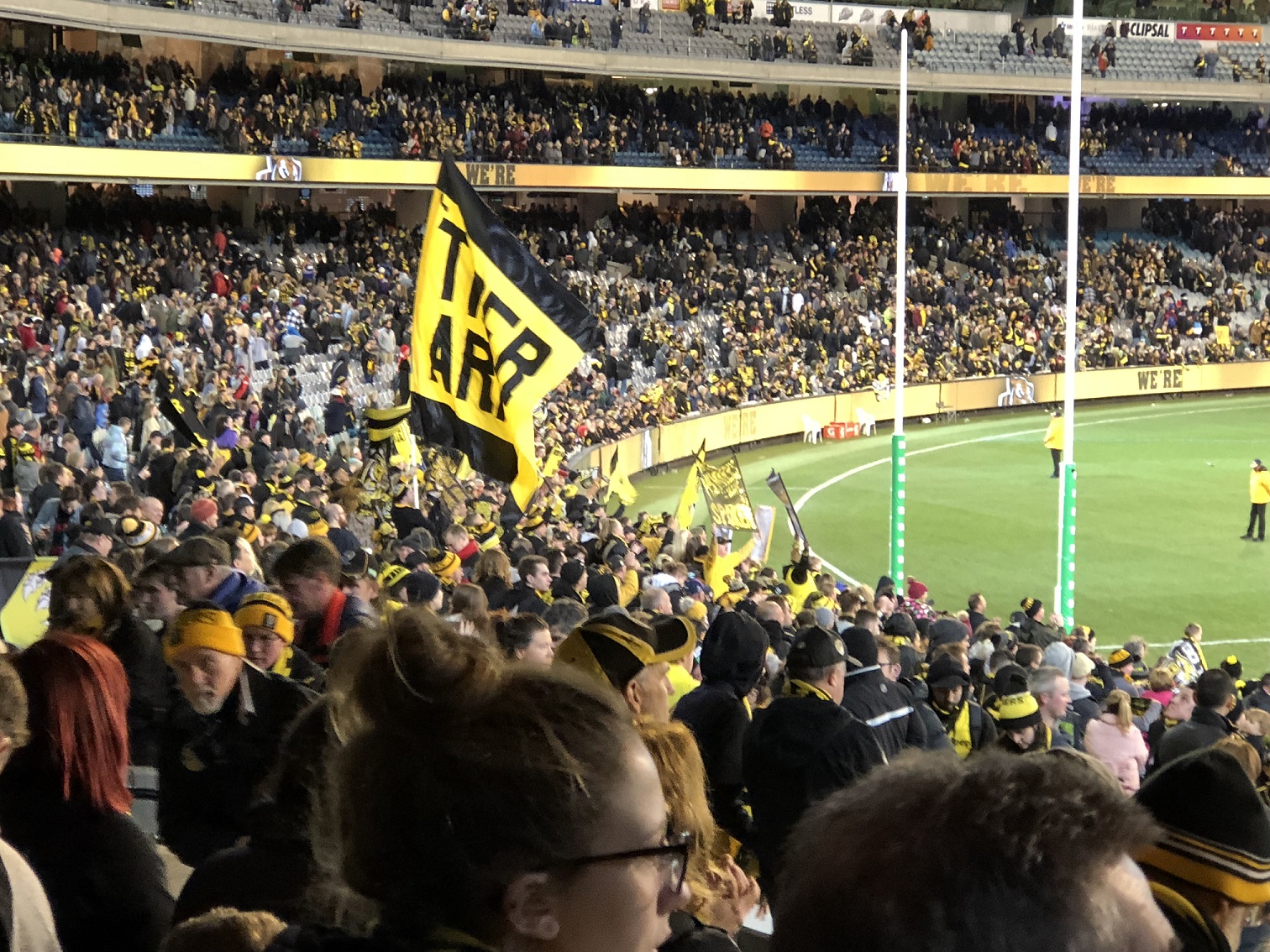 The win meant so much to so many, like club stalwart Marj Doherty, 89, who died in November after spending her final two months watching the Grand Final on a loop.
With her friends, Marj followed the Tigers for more than 50 years and rattled tins during the Save our Skins rallies. Last year their loyalty was finally rewarded.
Younger fans who didn't experience the 1980 premiership marvelled at their team being on top. Before 2017, none aged under 16 had seen a finals win, let alone a flag.
After beating the Crows, Richmond supporters spent the summer watching replays, inking premiership tattoos, spending a fortune on merchandise and annoying the hell out of friends and family.
We also had the perfect antidote for a rare bad day – watch the Grand Final for the 37th time.
The only down side was party poopers insisting it was all a fluke. Surely Richmond would fall in a heap like the Bulldogs did after 2016?
The predicted premiership hangover did arrive – for one quarter when Carlton kicked the first five goals in Round 1.
For a few nervous minutes after unfurling the 2017 flag, it looked like the Tigers would be "one hit wonders". But they beat the Blues by 26 points and didn't look back.
Far from being hungover, Richmond built upon the momentum of late 2017, finishing two games and percentage ahead of their nearest rivals as they entered the finals again – this time as favourites.
Along the way, the club broke the consecutive MCG win record of 17 held by Melbourne since the 1950s. By Round 23, that record had grown to 21.
It's all been mind-blowing for diehard Tigers used to jokes about sacked coaches, board unrest, finishing ninth, grabbing defeat from the jaws of victory and microwaving memberships.
You're so conditioned to expecting nothing, an embarrassment of riches takes some getting used to.
This year has been a revelation – but not surprising for those who stuck by their club in tough times.
In July, Richmond became the first AFL team to top 100,000 members – 21,000 more than Collingwood's record 79,347 in 2014.
Every team has "fair weathers" who return in good times, and the Tigers had plenty. They didn't call the club a "sleeping giant" for nothing and, as expected, this year's crowds were huge.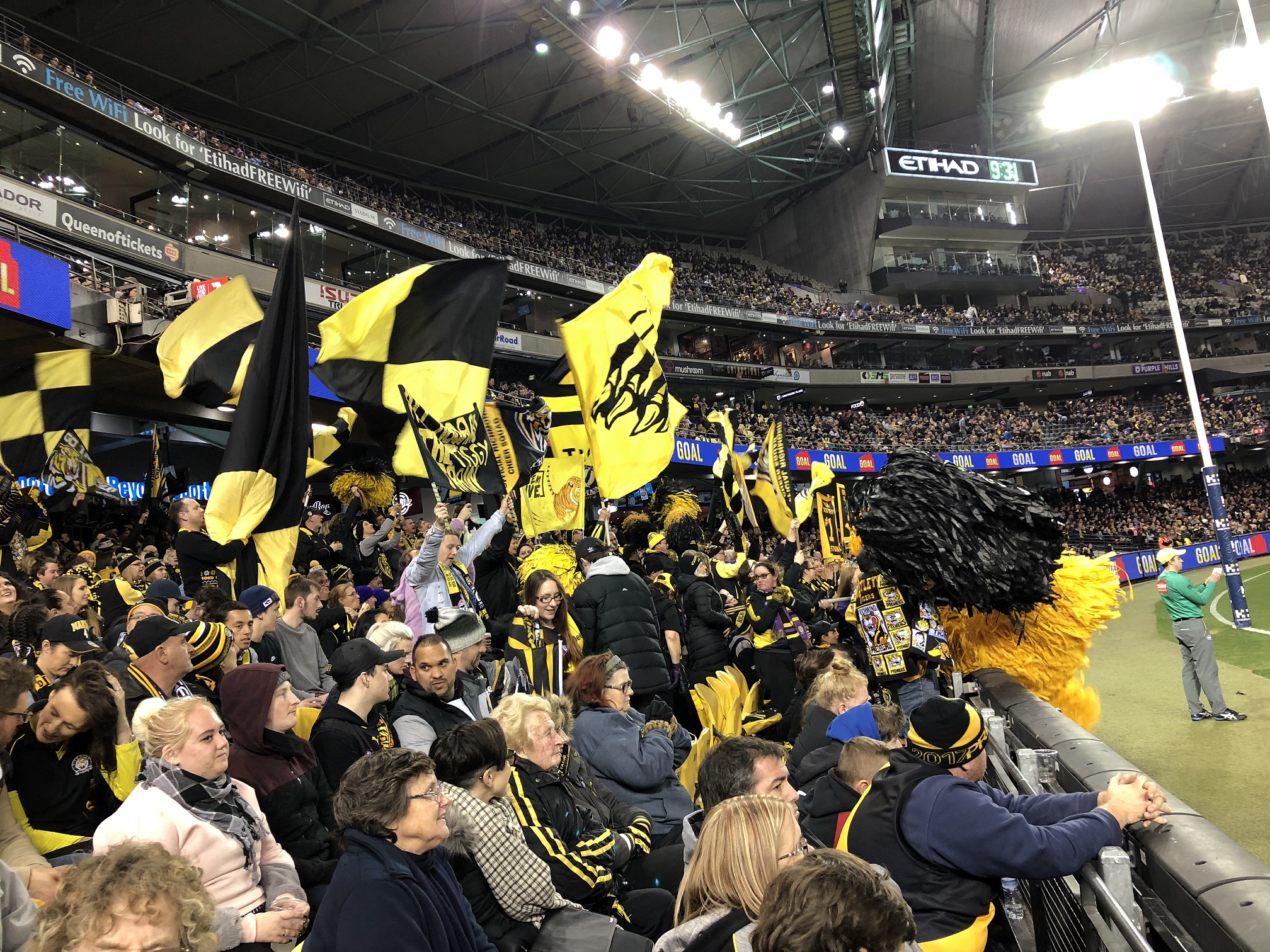 Richmond had the highest average home crowds of 61,175 (followed by West Coast on 53,250) and the highest total average of 54,313 (followed by Collingwood on 50,572).
The Tigers also had a record 1,194,893 people attend their home and away games – 140,539 more than their 2015 record of 1,054,354.
Probably the best thing this year for Richmond fans, however, has been a return of the hatred.
For too long, our team was pitied. Embarrassingly, even Collingwood fans expressed sympathy and even a kind of fondness for their mortal enemy.
Not any more. This was underlined when first-year player Jack Higgins kicked the "goal of the century" against Collingwood in Round 19.
Higgins, 19, wrapped himself around the goal post, popping the ball into the air and twisted himself so his boot somehow connected with it while almost upside down.
Magpie fans went feral, insisting Higgins' goal was illegal. They and others piled on, accusing Richmond supporters of being smug and arrogant.
Collingwood's cheer squad even wove a hidden message into their next banner – "It was a throw".
It was just like the good old days of the 1970s when the Tigers were feared as ferocious opponents on and off the field.
Bring it on. Footy fans love nothing more than other teams hating theirs because it's good.
There were times when it seemed this would never again happen to Richmond, but everything has finally come together.
In 2010, Richmond CEO Brendon Gale was widely ridiculed for his bold plan that among other things aspired to 75,000 members (they then had 42,000), zero debt and being Victoria's top team by 2020.
Due to the hard work of Gale, president Peggy O'Neal and their team, the club has no debt, 100,000 members and became Victoria's top team three years early after winning the 2017 flag.
Few of us would have envisioned this success as recently as 2016, when the Tigers slid to 13th after three failed finals appearances.
The sleeping giant is well and truly awake and whatever happens in this finals series, it has been an amazing ride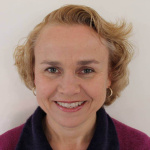 Author:
Cheryl Critchley
Cheryl Critchley is a freelance journalist, AFL Fans Association vice-president and Richmond member who attends games with her husband and three kids – if she can drag them along. She also wrote Our Footy: Real Fans vs Big Bucks (Wilkinson Publishing).
Comments
comments
0 comments