---
Reading Time:
5
minutes
IT WAS the defection that was the sports media story of the summer. The shock move of former ABC doyen Gerard Whateley to commercial radio became the centre piece in a massive blood-letting at SEN, who have backed the well-respected all-rounder to headline a total reset at the struggling sports station. Can he be their saviour? Is there a future for traditional sports radio in Australia? COLIN DALE investigates:
TO SO MANY of his loyal listeners during a 17-year career at the ABC, Gerard Whateley was thought of as being sporting commentary deity. So, it was little surprise then that he began his commercial radio life on SEN with a lengthy, passionate sermon – sport, community, Melbourne and life. It was a Whateley oration about what he believes makes the city, its people and sport so special – and he urged his followers to join him on his new broadcasting journey.
And the new owners of SEN will certainly be praying they do. A station that has been stranded as a true cellar dweller in the commercial ratings business, they are in desperate need of a messiah to turn their fortunes around.  But can Whateley, with his very professional, straight and bookish style be a hit in the colourful world of commercial sports radio?
Media lecturer David Lowden has no doubt that Whateley can be SEN's knight in shining armour. The sports media expert from La Trobe University described his arrival as a real coup for the station with the potential to take it to a new level. "Whateley is quite possibly the best we have ever seen in Australian sports media at analysing and explaining the issues in and around sport to the average sports fan."
Whateley has taken over the morning slot from SEN's outspoken and colourful veteran Kevin Bartlett, who has moved to the drive program. The popular Tiger legend's style is much different and a hard act to follow. Bartlett is controversial and has a tabloid approach that seems more in tune with the station's traditional hard-core listeners. But this does not faze the station's new star.
"I am not changing my style. Hopefully my style is something the SEN audience will enjoy and embrace and hopefully it welcomes another group of people in who have not been welcomed in before."
His show simply titled "Whateley", is based around big name interviews and big-name regulars. "Our journey will be shared by the voices that shape sport," he stated in his opening sermon, before introducing his first guest: Rod Laver.  And if the reaction of sporting stars and immortals like Laver, who have seemed to have lined up to be on his program, is an indicator, SEN could be on a winner.
"I have to congratulate you on your new position," gushed Laver. "Being able to talk to you and know you are starting off on a new career, I'm in awe of being with you on the show today." Later in the program Whateley had to interrupt a regular contributor mid-speech, to take a call from Roger Federer, fresh after his 20th slam: "How are you guys doing?"
The "Church of Whateley" has a gospel tune to it and it's all about how he perceives Melbourne life: "I think a sports radio station in this town above all others should be a cherished and thriving part of our community and I think there is the opportunity for that to happen and I want to be on the front end of it.
"We as Melburnians, we are not sports fans to the exclusion of anything else, but it is fundamental to how we see ourselves, so I am going to play in three spaces, sport, Melbourne and life," he said.
According to Whateley, SEN has a clear desire to change the substance and the perception of what they do – and that is his challenge: "To create a show that truly reflects the relationship between Melbourne and sport."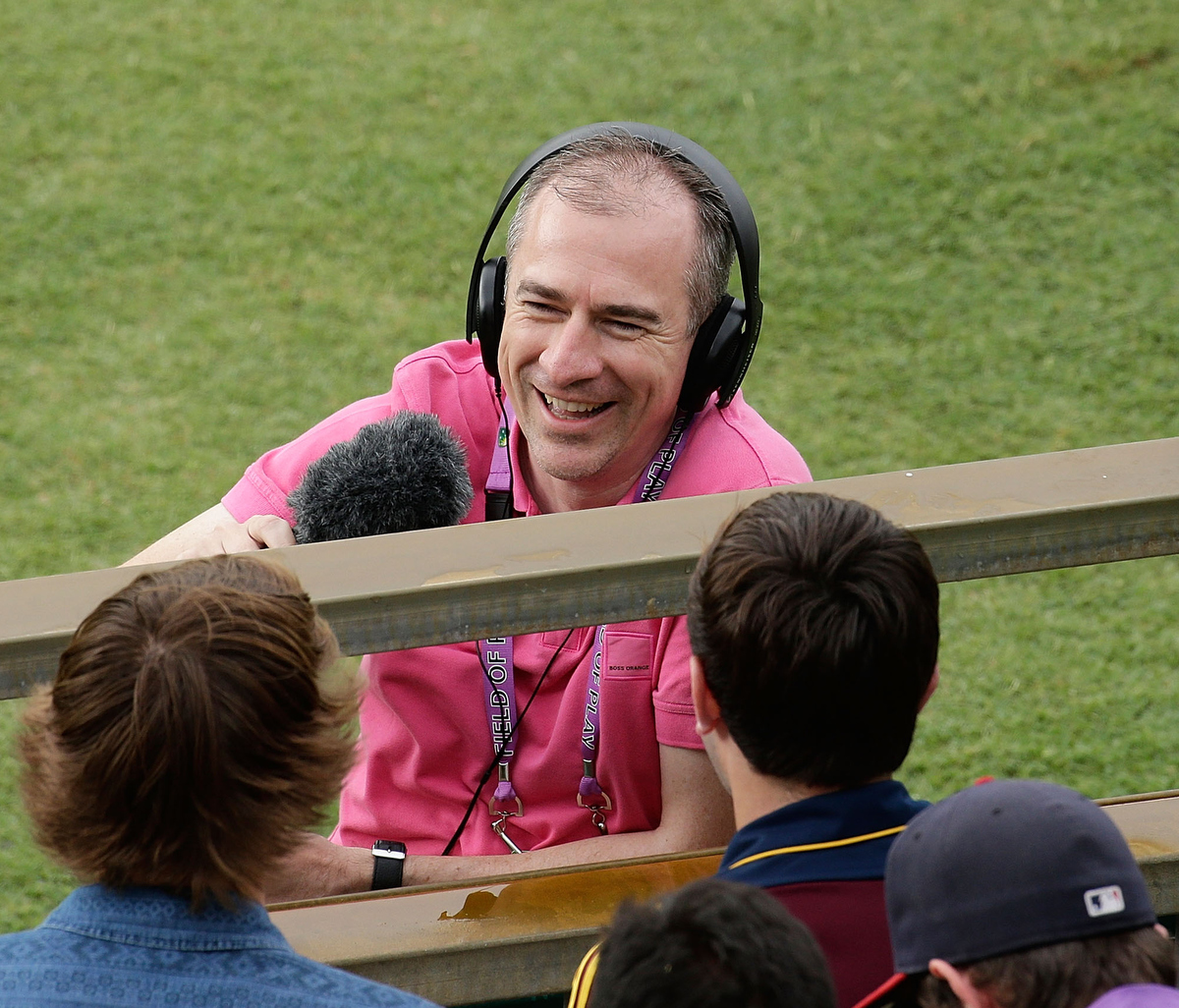 "Sport is a part of our lives in Melbourne, so to have a daily conversation that is built on intelligent, challenging, measured discussion, debate and interviews – that is what I think could resonate through every level of the community and I want it to be a place where those involved in the sport, players, coaches and administrators want to participate."
The success of Whateley and the change in SEN's style will no doubt be measured in ratings which begin in mid-March, but also very much in advertising dollars, which all traditional forms of traditional media are struggling for.
SEN's recent woes have come at a time when the future of sports radio is being questioned, but media experts seem to agree there is a bright future if stations can get both the content and business model right.
Monash's Professor Brett Hutchins, the Head of Communications and Media Studies, said that even though advertising revenue has been "sucked up online with the likes of Facebook and Google" it hasn't changed the demand for sports radio.
"Audiences are there, but is the advertising there?" he said. "For instance, in the US, sports radio is an absolute beast. There were predictions it was going down, but it's now huge. So, it comes down to content and your business model."
One of the problems Hutchins believes SEN had was relying too much on the saturated market of AFL, something he believes an allrounder like Whateley could change. "The fact that he went and broadcast the Superbowl in his first week, is an interesting and promising start." He also believes Whateley's stature and professional profile could overcome what he believed to be SEN's "incredibly blokey" reputation.
"You can always attract the hard-core fans. But it's the listeners that drop in and out that will be their challenge to attract."
Part of the growing trend in sports broadcasting is podcasting, something that Hutchins says stations like SEN need to look very carefully at. He says podcasting is now "massively important" and stations need to produce secondary content and not concentrate just on live coverage.
Whateley's full SEN show content, as well as individual interviews, can already be podcasted, which can make ideal listening – especially for his former ABC listeners – as they come without the normal blocks of advertising and "breaks" that can make commercial radio so tiresome.
La Trobe's Dave Lowden also has no doubt sport radio can thrive in Melbourne, especially with Whateley's onetime rival Craig Hutchison and his company Crocmedia, taking over SEN. Hutchinson has led the recent clear-out and instigated the reset button, including the poaching of the former ABC star.
Crocmedia and Hutchinson began their corporate rise successfully targeting regional radio rights and then hit the big time becoming both the AFL's and FFA's A-League official commercial radio partner, on-selling broadcast rights.  Many now predict cricket could be their next target.
Lowden says with Whateley's appeal and the ability and ambitions of Hutchison, SEN could see brighter days ahead. "It's more difficult to pull in national advertising dollars but his track record would suggest he and his sales team can do just that if they can produce the right content."
"I don't think sports radio is past its use-by date. It just needs to be compelling listening. There is more work to do, but they are off to a good start."
Clearly, the many bolted-on Whateley fans will follow his congregation to SEN, but will he alienate the station's hard-core fans? Or will he attract enough new followers to resurrect "Melbourne's home of sport"?
Virtually everything Whateley has touched in his career has turned to gold, so it was with some irony that the horse racing devotee finished his opening sermon by borrowing a famous line from the movie Darkest Hour: "Here's to not buggering it up."  He's not a betting man, but it's odds on that he won't.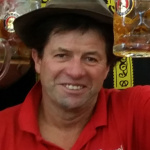 Author:
Colin Dale
Melbourne-born sports nut, Colin "Bomber" Dale began his career in journalism with The Herald as copy boy in 1980. Stints with the Sunday Press and The Sun followed along with a year with NTV Channel 8 in Darwin. Chasing his dream to work in Fleet Street and follow all sports and drink beer around the world, Bomber landed on his feet in the UK, founding a tour company specialising in festivals such as the Oktoberfest in Munich, Rugby Internationals and Royal Ascot. Prost!
Comments
comments
0 comments