---
Reading Time:
4
minutes
AND THE winner was … women's tennis, as the two finalists turn on a final for the ages at the Australian Open, writes RON REED:
CAROLINE WOZNIACKI has won not only one of the most entertaining women's finals ever played at the Australian Open but maybe the toughest, the most physically demanding. For that, she and her narrowly defeated opponent Simona Halep deserve a vote of thanks from their peers and from those officials and fans who have become weary of the never-ending debate about whether the women should have to play five-set matches as the men do to receive the same massive rewards. Their gruelling three-setter won't end the argument – probably nothing ever will — but it has applied a layer of perspective that will be difficult to trash-talk into submission, demonstrating not what can necessarily be expected as a matter of routine but what is possible in this new age of professionalism in all women's sports.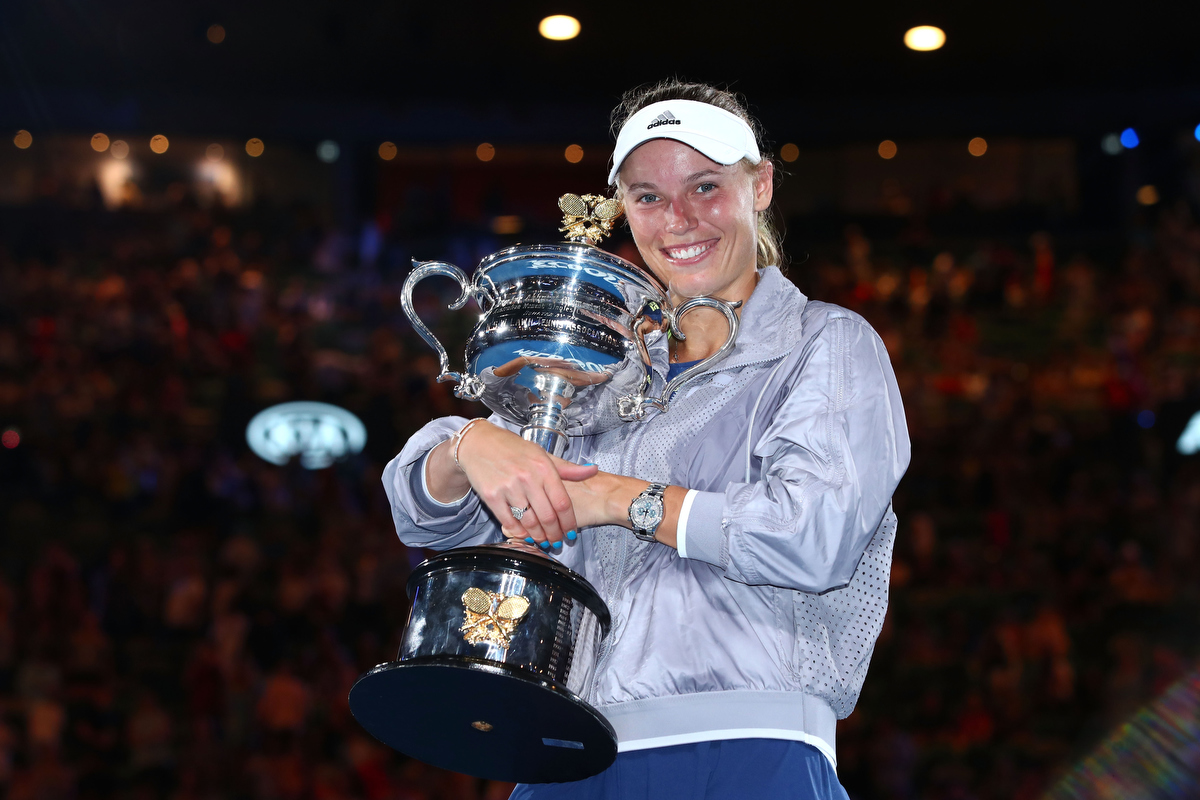 Wozniacki, 27, from Denmark, and Halep, 26, from Romania, contested three fiercely-fought sets in debilitating heat and humidity before the former triumphed 7-6 (7-2), 3-6, 6-4 in two hours and 49 minutes, easily enough time to have accommodated five less combative stanzas. The 32 games, which contained 218 points, were the third most for a Grand Slam women's final in the Open era. They played 50 rallies of nine shots or more, of which Wozniacki won 27 to 23.  Halep, who has carried an ankle injury throughout the tournament while spending more time on court than any other player, was forced to call a medical time-out in the second set as doctors examined her blood pressure and heart rate. Wozniacki also needed attention, apparently for a knee problem.
At every stage it was a matter of who was going to crack first – and both threatened to do so, only to recover and fight on. "I never knew to the last point who would win," Wozniacki said. Nobody did. That is the essence of classic sport.
The war of attrition was exhausting to watch, either in the stadium or at home on TV. The stakes were high with the winner collecting $4 million and the runner-up $2 million, although both women were in such desperate pursuit of their first major title after failing to convert multiple opportunities in other years that the money was not really the major motivation. It is, of course, the same as the men's finalists, Roger Federer and Marin Cilic, were to play for, as is the case at every stage of the tournament. As regular as clockwork, the debate reignites every year about whether the women have a legitimate right to equal pay when they play for only a potential 60 per cent of the men's game, especially early in all tournaments when the top-seeded big guns often stroll through engagements with lesser mortals in an hour or less, dropping only a game or two. It's not an entirely invalid argument but we are long past the stage where there is any chance of the status quo changing. Moving right along …
On both sides of the gender divide, tennis is a lottery in terms of how good the spectacle is going to be. That applies to almost all sports, of course, but when you have 11 cricketers or a dozen basketballers or 22 footy players and one or two have a bad day or get injured there are others to take up the slack and ensure the contest remains alive. But when there is only one on either side of the net and poor form, physical misfortune or a talent mismatch comes into play then there is every likelihood that punters who have paid big money for their seats are going to feel dudded – and it happened in the men's semis when South Korea's new sporting hero Hyeong Chung was forced to withdraw against Roger Federer because of badly blistered feet. That was a major disappointment for all concerned given Chung's captivating style and likeable personality but, hey, shit happens and if you'd paid hundreds of dollars to be there and didn't even get a decent look at Federer of course you'd be unhappy. But that's life in the sporting fast lane. And for that matter, the other semi wasn't exactly anything to remember either, with Cilic totally outclassing little-known English player Kyle Edmund.
So, all the more power to Wozniacki and Halep for ensuring at least one mightily memorable moment for the fortnight. It would have been a major surprise if their showdown had been a fizzer. You could scarcely get a more even match-up in terms of age, rank, experience and motivation. They were ranked one and two and will still be only in reverse order with Wozniacki taking over the top slot almost six years after she last held it. They are both at the peak of their careers, only a year apart in age. Wozniacki came into the match leading 4-2 on their previous encounters which is not a compelling margin, although she also had 27 career titles to Halep's 16. So, she was probably entitled to be favourite, although only just – and that's the way it played out.
Both confirmed what has never been in doubt, that they are good advertisements for their sport. Waiting for the presentations, Halep could not conceal the disappointment – it was written all over her face – and she admitted that putting her emotions into words was not easy, but her speech was nonetheless generous and gracious. Wozniacki, trying unsuccessfully to hold back tears, went as far as to apologise for destroying her opponent's dream but could not have been prouder, in the best possible way, of achieving her own. From them both it was a classy sequel to the riveting drama that had gone before.
One thing they proved is that the women's game has no need to fret about the absence of its best player by far, Serena Williams, who remains on maternity leave. Her not being there increased the range of possibilities – uncertainty prevailed throughout the two weeks, with no sense of the inevitable that often prevails when Williams is on deck. And that's a very good thing in any sporting context. The cream still rose to the top. It remains to be seen when Williams will be back and there is certainly no guarantee that, aged 36 and having given birth and after a lengthy lay-off, she will be all that she was before. Neither she nor the game will have to apologise for that. For now, tennis has a new queen and a thoroughly deserving one.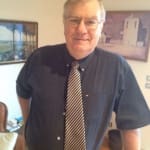 Author:
Ron Reed
RON REED has spent more than 50 years as a sportswriter or sports editor, mainly at The Herald and Herald Sun. He has covered just about every sport at local, national and international level, including multiple assignments at the Olympic and Commonwealth games, cricket tours, the Tour de France, America's Cup yachting, tennis and golf majors and world title fights.
Comments
comments
0 comments