---
Reading Time:
5
minutes
THE ASHES DAY TWO: No one player – or either team — has yet taken the first Test by the scruff of the neck, but that doesn't mean there hasn't been a lot happening on and off the field. RON REED tunes in:
LIKE ALL debutants, Cameron Bancroft started with a blank sheet when he walked out to open Australia's first innings – no Tests, no runs. It would have been too much to expect, of course, to look up and see two bowlers with little or no more experience or credentials to get him started. In fact, the imbalance could scarcely have been more overwhelming.
England's new ball pair, James Anderson and Stuart Broad, now had 240 Tests between them and just shy of 900 wickets. Anderson, with 506 coming into this match is England's all-time most successful bowler while Broad, with 388, is their next best, having recently pass Ian Botham's 383. Given this imbalance it would have been a minor miracle if the young West Australian had achieved every newcomer's dream of a first-up century and so it was hardly the surprise of the year when he lasted just 19 balls before Broad took his own total to 399 via a tentative catch to the wicketkeeper.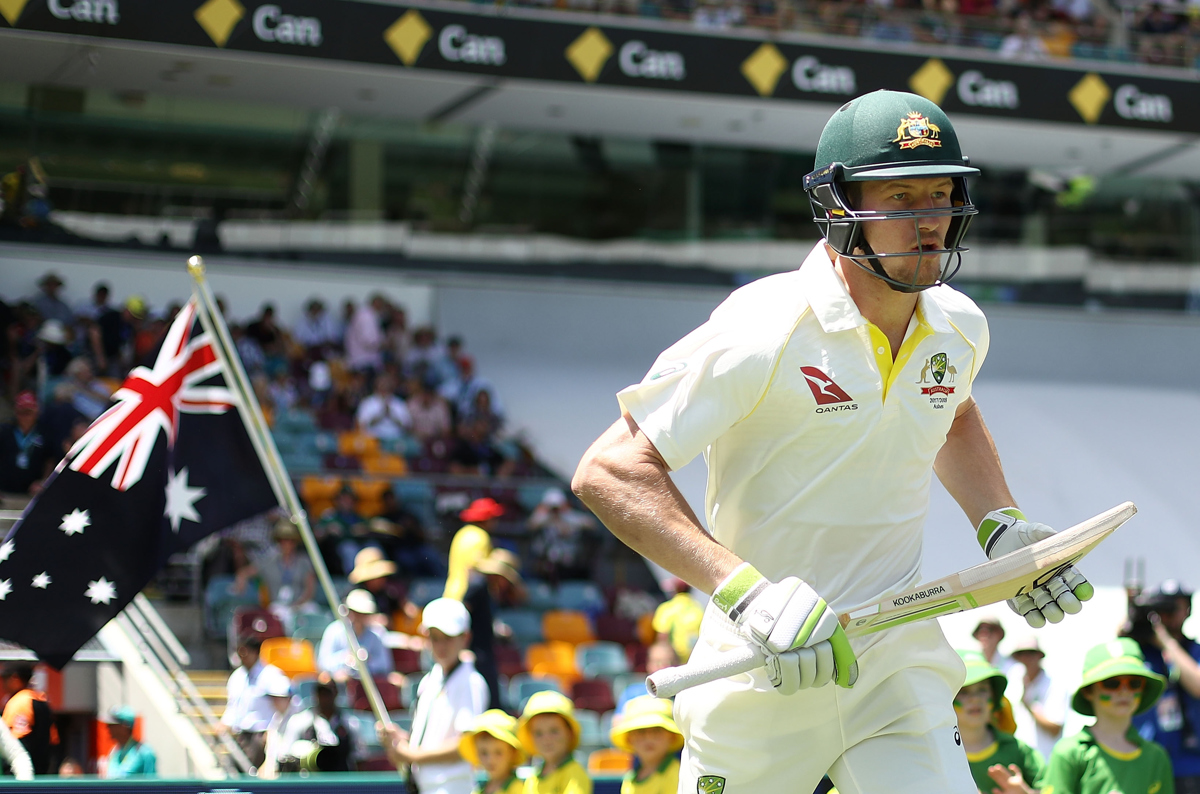 Still, he has his long dreamt-off baggy green cap – presented to him by team-mate Shaun Marsh's father Geoff – and has been picked for at least the first two Tests so there is no danger of him becoming one of the 69 Australian players to have played just one Test, two of whom – South Australians Callum Ferguson and Joe Mennie – did so as recently as last summer. Perhaps Bancroft would prefer Anderson to pursue another ambition in the second innings. One of the little gems of trivia on the TV commentary was that the genius of swing had once dismissed former Test batsman Ian Bell in an exhibition match bowling left-arm finger spin and was keen to try his hand (so to speak) at that in a first-class match. Don't think it will be happening on this trip.

SPEAKING of Botham, happy birthday to the great all-rounder, who turned 62 on day two. This elicited a Twitter-borne note of congratulations from an old Aussie foe, Dean Jones, hoping he enjoyed "your 75th birthday." Never short of a riposte, Botham was asked on TV during the lunch break who he most liked dismissing. "Well, I always enjoyed getting Dean Jones out – but he was usually already out by the time I came on." Touché!

SOMETHING you don't see every day in an Ashes match: spin bowler Moeen Ali, who has Pakistani heritage through his grandfather who emigrated to England, dismissed Usman Khawaja, who was born in Pakistani where his parents came from, and was given out lbw by umpire Aleem Dar, who is, yes, a Pakistani.  By his Asian appearance, especially the luxuriant facial growth that has led to him being referred to in some English cricket circles as "the beard to be feared," Ali stands out in the company he keeps but in fact he is unequivocally English, unlike the plethora of South Africans and even a handful of Australians who have worn the three lions in recent years. Apparently, this is the first time 11 men born in England have played in a Test for about a decade.

ALL batsmen know that no matter how in-form you may feel it takes only one mistake to ruin your match – that doesn't apply to bowlers, but it can sometimes be the case for wicketkeepers. The most controversial of Australia's selections, Tim Paine, found himself staring that agonising possibility in the face when he dropped the only catch he was offered on day one, reprieving England's top-scorer James Vince off spinner Nathan Lyon. Predictably, he was savaged on social media – but not all of it. Coming strongly to his defence was former Victorian wicketkeeper Darren Berry, widely regarded as the best gloveman never to have played for Australia and an outstanding coach, who pointed out that taking such chances from a right-hand batsman off an off-spinner was the most difficult task any keeper confronts because his hands automatically move with the spin and then have to change direction at the last nano-second. Other than the miss, Berry said the rest of Paine's work was "like silk." Certainly, the Tasmanian veteran would have been mightily relieved to safely hang on to a far-from-simple skied offering from Jonny Bairstow – his opposite number – off speedster Pat Cummins. Curiously, and probably never seen before in a Test match, Paine was one of three regular – well, more than occasional – keepers on the field, with Peter Handscomb and Cameron Bancroft also accustomed to the role with their states.

IN cricket timing is everything – ask Glen Maxwell. It's been an encouraging week for the Victorian quasi-all-rounder who was summoned to Brisbane as cover for the bloke who beat him into the Test team, Shaun Marsh, who reported in with a crook back. That at least was firm evidence that Maxwell was still well in the mix despite chairman of selectors Trevor Hohns choosing not to mention him while thanking other dropped players for their contributions.
Told he wouldn't be required after all, Maxwell flew to Sydney for the Bushrangers' Sheffield Shield match against NSW and promptly reeled off a double century in extremely commanding fashion, scoring at a strike-rate of better than 80. If he had played that innings in any of the first three Shield matches he would have left Hohns and Co with little or no choice but to stick with him for the Ashes opener. It is still a moot point whether batting at No 3 at State level when his best chance of Test action is at No 6, but runs of that magnitude are compelling wherever you get them.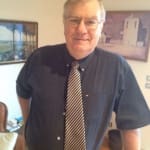 Author:
Ron Reed
RON REED has spent more than 50 years as a sportswriter or sports editor, mainly at The Herald and Herald Sun. He has covered just about every sport at local, national and international level, including multiple assignments at the Olympic and Commonwealth games, cricket tours, the Tour de France, America's Cup yachting, tennis and golf majors and world title fights.
Comments
comments
0 comments