---
Reading Time:
9
minutes
THE WEEK THAT WAS: Naturally, everyone associated with Victorian cricket would love to see colourful all-rounder Glenn Maxwell retain his tenuous grip on his spot in the Test team for the Ashes and will give him all the help they can – but are they going about it the right way? Chief writer RON REED is not convinced:
WITH THE England team arriving in Australia this weekend, the spotlight is suddenly burning fiercely in many directions and on many people – perhaps none more so than Victorian batsman Glenn Maxwell. But he might have copped a bit of misguided tough love from his own best friends – the Bushrangers hierarchy – in their attempts to give him the best possible chance to force his way into the team for the first Ashes Test through sheer weight of runs.
Their strategy will be to bat him at No 3, which is not at all the same thing as batting at six, which is what he will be required to do if he does make it back to Brisbane next month. Three is always a hot seat and never more so than at the Gabba early in the season where batting is notoriously difficult. It was no different this time with Queensland collapsing for well under 200 and Victoria doing no better in reply – and sure enough the Maxwell experiment got off to a dismal start with a single figure score, seven. Obviously he can't be written off on the basis of just one knock but the high-pressure slot – normally reserved for one of a team's two best players —  would definitely appear to be well outside Maxwell's comfort zone and unsuited to his temperament and instincts, which are all about unfettered aggression. So, the big job ahead of him just got a little bit bigger.
Look, good luck to him because he is nothing if not an entertainer and if he did make it to Test level on a permanent basis we could all look forward to some exciting cricket and he would be a potential matchwinner. But frankly there is precious little reason to believe that is going to happen. In seven opportunities so far, all of them in difficult Asian conditions, he has averaged only 26 with five single figure scores and four more under 25, balanced by just one of real substance, a maiden century in India. His other string to the bow, the off-breaks sparingly used by captain Steve Smith, have collected just eight wickets, or one a match basically – so that's unlikely to be of much account if he can't make decent runs in the next couple of weeks.
A couple of Maxwell's get-out shots during his most recent two Tests in Bangladesh were nothing short of atrocious, suggesting his style simply isn't suited to the pressures of the long game – and leopards rarely change their spots. He is well aware he needs to change these perceptions, telling Cricket Australia's website recently that when he first made it to that level he believed he could bat the same way as he does in one-day matches. Wrong.
"The last two years have been a slow progression of trying to get to the other side of the game and show the other side of my game," he said. "I showed signs of that in different innings in one-day cricket where I could bat a little longer and do that hard work that they needed me to do.
"Over this winter I probably worked ultra-aggressively on my defence which probably shone through in my one-day cricket where I felt I lost a bit of my natural swing and felt I was trying to force it too much.
"But in the Test game, I felt extremely comfortable with how I was going about it and almost a refined way that I bat at No 6 and I felt extremely comfortable when I was over in Bangladesh. I just found, unfortunately, a couple of ways to get out in difficult conditions."
That he did. Now, with at least half a dozen reasonably well-credentialed and ambitious rivals queuing up alongside him, the pressure is well and truly on – and it is a legitimate question whether fiddling around with such a basic tenet of his game as his batting position is going to be a help or a hindrance. At first glance, the answer might already be taking shape.
* * * *
SOMEBODY came up this week with a team of Australia's most hard-done-by cricketers, players who seem to be consistently overlooked by national selectors in all formats no matter how well they play. With the possible exception of NSW batsman Ed Cowan, there was no more obvious a candidate than Victorian veteran Cameron White, who was rebuffed again this week when he found himself 12th man for the opening Shield match. It was probably a fair call given the line-up the reigning champions had available – although pedestrian all-rounder Dan Christian seems to be an unadventurous choice — but must be a bit bemusing for the powerful right-hander who is often called on to captain the side when appointed leaders are absent. But he's used to it, having been left to carry the drinks for a Shield final a few years ago. Plenty of players would walk away in such circumstances but White loves the game too much for that and Victorian cricket has been extremely lucky to have him contributing so much for so long – they have had no better servant.
* * * *
IT'S JUST over 40 years since the biggest cricket event ever held in Melbourne, the  in March, 1977 – so stand by for a "let's remember". At the Boxing Day Test in December the Melbourne Cricket Club will host a reunion of the Australian team that defeated England by 45 runs, the same result as the first ever Test at the MCG 100 years earlier.
Sadly, the team will be a few short – Max Walker, Gary Gilmour and David Hookes have all died, as have two of the opposition, Tony Greig and Bob Woolmer. Among those looking forward to it is Victorian-born all-rounder Gary Cosier, who lives in Queensland these days. The players will attend a dinner and be presented on the ground during the tea=break on day three. "A nice gesture," Cosier posted on Facebook this week. "We will miss our mates Tangles, Hookesy and Gus but I'm sure they will be fondly remembered by all watching. Downside is that we have to put up with Skull all over again." Skull, of course, being leg-spinner Kerry O'Keeffe, he of the distinctive sense of humour.
* * * *
A TOAST, please, to Frank Sedgman, who celebrates his 90th birthday on Sunday. There are not many Australian sportsmen of his calibre who have made it that far and are still looking as fit and well as the man who kick-started the great tennis dynasty of the fifties, sixties and seventies when he won five Grand Slam tournaments, including Wimbledon, and dominated the Davis Cup like few others before moving on to a professional career. It is impossible to imagine a greater gulf than the one separating the impeccably-behaved and stunningly successful Sedgey and the frustrating would-be, could-bes of today, Tomic and Kyrgios.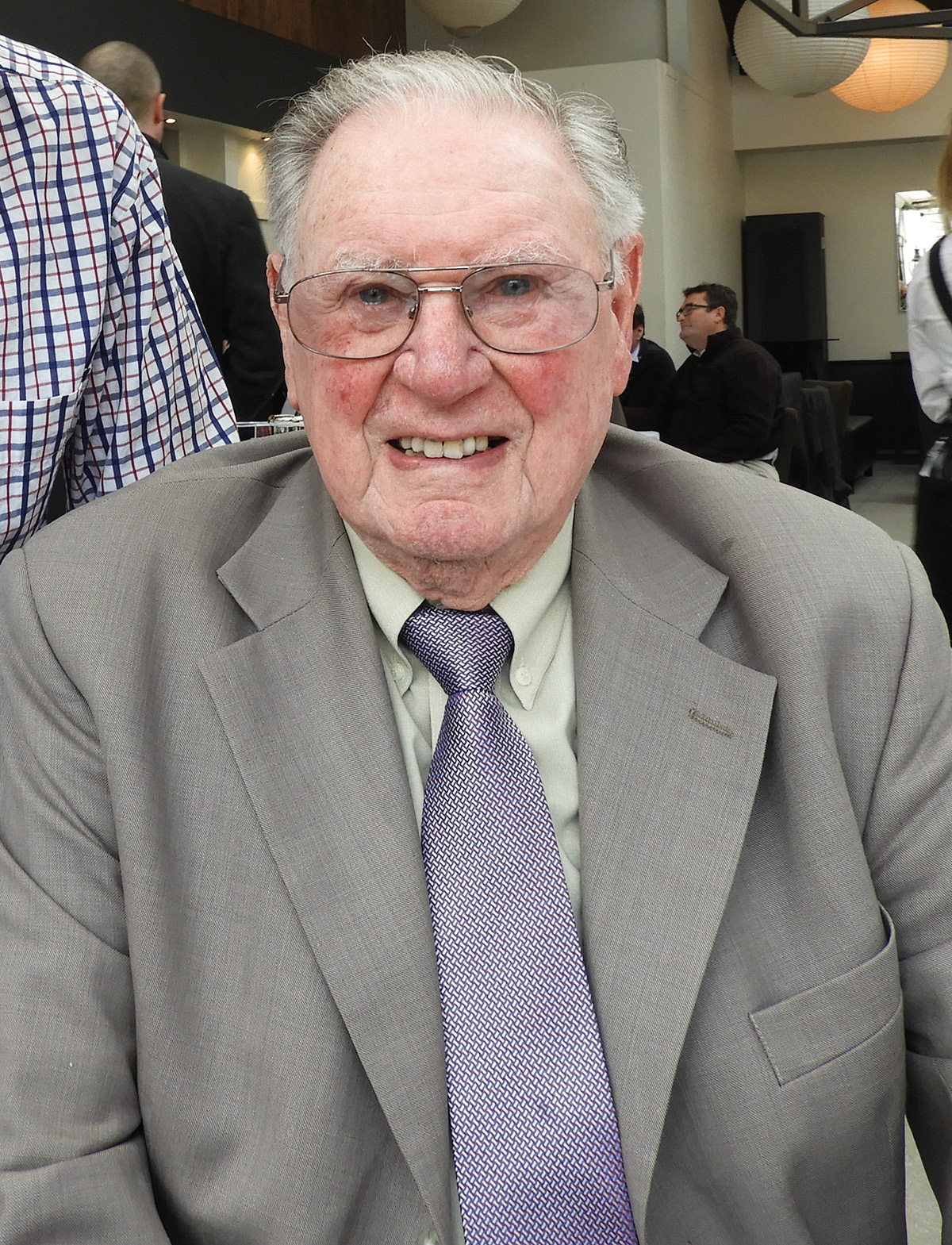 SPORTSMAN OF THE WEEK
Rookie basketballer BEN SIMMONS has taken the NBA by storm in his first three games for Philadelphia yielding impressive numbers, including a triple double, provoking speculation that he could be on the way to becoming the best Australian to make it to the hoops big time.
WINNER OF THE WEEK
As sole owner of Caulfield cup winner Boom Time, trainer DAVID HAYES pocketed the entire $1.75m first prize, less the percentages for his cousin and son who are co-trainers and the jockey – not a bad day's work, especially as he had a couple of other winners on the day.
LOSER OF THE WEEK
Probably the bloke who asked Hayes to take Boom Time off his hands because he was having a few problems with his bank.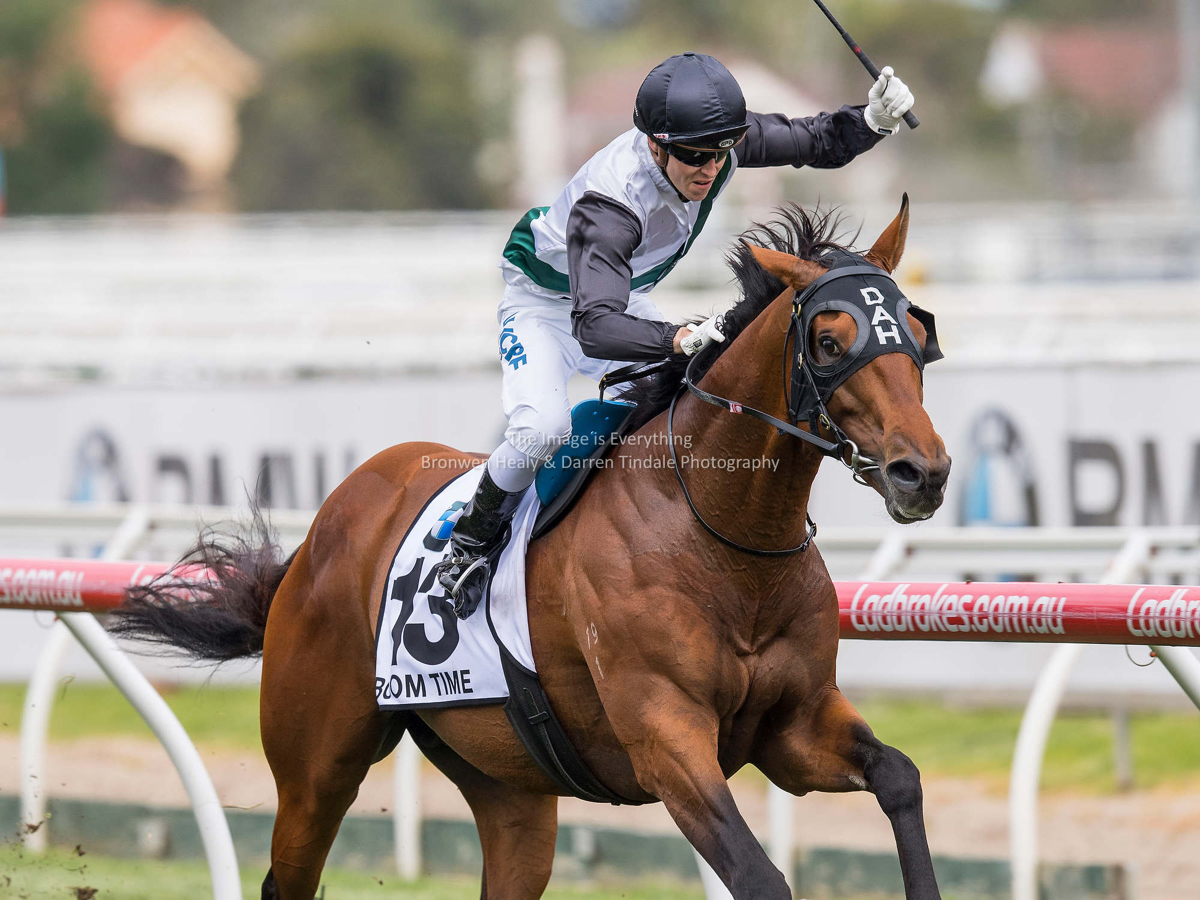 QUOTE UNQUOTE
"It's a horse race and anything can happen." Who said that? Just about anyone outside the Winx stable – and even inside it – as they looked for slivers of hope that the mighty mare might be beatable.
"It was wet over there and I was working with clay, concrete and steel. I did a few months of that and said to the old man 'I can't do this anymore.'" Jockey CORY PARISH is glad he abandoned work as a builder at home in New Zealand to try his luck in Australia, resulting in winning the Caulfield Cup on Boom Time.
"It would be a real clean sweep to win the Caulfield, Melbourne and then the Japan Cups. It would be a pretty handy pay day." Boom Time's trainer and sole owner DAVID HAYES gets just a fraction ahead of himself.
"I feel sorry for the kids coming through now that it's part of the industry. You can pick up your phone and they are amazing devices but they are bloody shit for what they can do." Former Magpie and Bulldog TRAVIS CLOKE is pleased that retirement means he no longer has to put up with abuse on social media.
"I need to find ways to be at peace with it. I need to have those little thoughts in my head realise it's not the be-all and end-all because otherwise you just drive yourself mad. I spoke about the feeling of losing the 2009 Grand Final and I remember saying, 'It feels like someone has died.' I look back at that and just think, 'Gosh, how insensitive was it to say that?'"  Newly retired St Kilda star NICK RIEWOLDT still hasn't come to terms with never winning a premiership.
"All the riders in front were very aggressive so you need to be more stupid than them, more aggressive." MotoGP star VALENTINO ROSSI has a simple rule for staying in contention at Philip Island.
"There would be no water in the S-bend so every morning the whole place stunk of shit. People would get sick. You'd bring files home and they'd smell, they'd make the rooms smell." Former Western Bulldogs CEO CAMPBELL ROSE remembers when working at the Western Oval was not a bed of roses.
"We expect this season will fuel next year – and there is no reason why we shouldn't be aiming to be the first club through 90,000 members." Triumphant Richmond president PEGGY O'NEAL already has a $5m windfall from the long-awaited premiership and now the sky's the limit.
"We built it to scratch our own itch. We had our own liquor company and a lot of people needed alcohol on a Saturday night and, surprise, surprise, and we needed a solution to really streamline and corporatise that whole scenario. It just so happens a couple of big American companies took more of an interest in our software than our logistics company." Retired AFL footballer JOEL MacDONALD drinks to his raid acquisition of a $100m fortune.
"I know for a fact with the pink ball in Adelaide when he gets it right come the second Test he will be a nightmare. He's the x-factor that brings that Mitchell Johnson pace and execution." Test vice-captain DAVID WARNER is excited by gun paceman Mitchell Starc's full-on recovery from injury.
"The expectations of the Australian public around the Australian cricket team are high and justifiably high. We are impatient for success and to see the team climb. We make no bones about our aspiration for our men and women to be No 1 and we are working as best we can towards that endeavour." Cricket Australia CEO JAMES SUTHERLAND is not inclined to settle for second best.
"I like his grittiness, his energy both on and off the field. I like the fact he's vocal on the field and I like the feisty way he's willing to get stuck in." Test captain STEVE SMITH is a fan of under-pressure wicketkeeper Matt Wade.
"The Australians will be nervous even though they like to give off the impression of being fearless. That's a massive front. There will be more pressure on Australia losing at home than England losing away." Former England batsman IAN BELL cranks up the mind games.
"I'm not going to lie to myself. I'm not going to be stupid. If I feel I can't do it I'm going to say, 'You know what. Forget this.' I'm not going to embarrass myself. But if I feel I can do this then I will give it a try. It's a dream and another chapter in my life." Sprint king USAIN BOLT hasn't quite convinced himself that an international soccer career awaits.
"You're allowed to get better and better as you get older. The fact he scored the most runs last year shows he is getting better as a player. Personally, I find it confusing – how a guy who is trying to make a living and is the best performed player doesn't get picked is curious." Retired Test batsman CHRIS ROGERS can't understand why Ed Cowan, 35, can't get a Sheffield Shield game for NSW.
"I don't think it's fair for people to be upset at me. I respect that, for some people, sport is a waste of taxpayers' money and I'm a drain on society, but for plenty of other athletes are a source of inspiration and sport is a way to better themselves." Swimmer CATE CAMPBELL finds shifting priorities can attract criticism.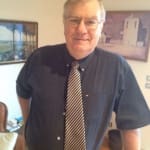 Author:
Ron Reed
RON REED has spent more than 50 years as a sportswriter or sports editor, mainly at The Herald and Herald Sun. He has covered just about every sport at local, national and international level, including multiple assignments at the Olympic and Commonwealth games, cricket tours, the Tour de France, America's Cup yachting, tennis and golf majors and world title fights.
Comments
comments
0 comments