---
Reading Time:
5
minutes
WITH a field including horses that had won a total of 51 Group One races, the 1992 Cox Plate was a race to remember, as BRIAN MELDRUM reports:
THERE'S NO such thing as a certainty on the racetrack, but you'd better believe Winx is as close to one as you'll ever get in the 2017 Cox Plate at Moonee Valley.
Given her superiority it is expected she will capture her third Cox Plate in succession, and equal the record set by the mighty Kingston Town, who won it in 1980, '81 and '82.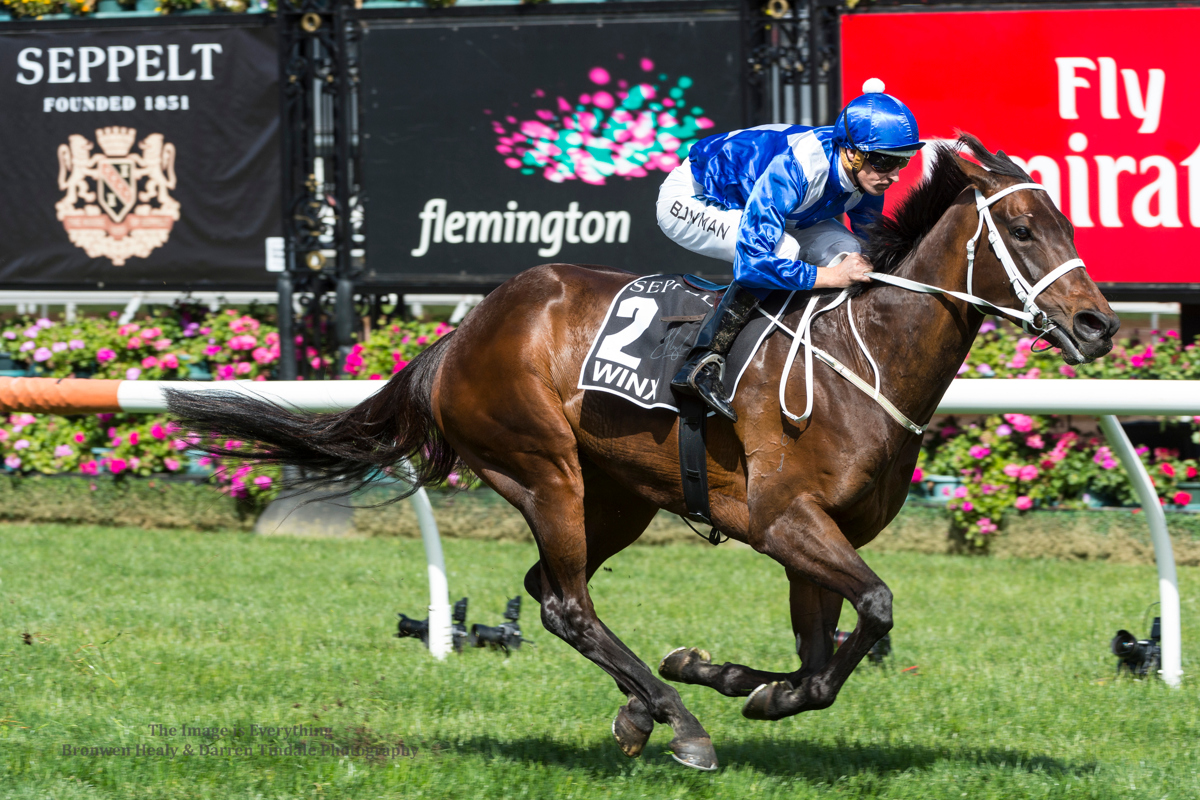 Back 25 years ago Naturalism wasn't considered a certaintly to win the 1992 Cox Plate, but as the even money favourite it seemed the majority of punters reckoned he'd go pretty close to putting his name on the solid silver trophy.
In what was a most extraordinary, and quite possibly the greatest Cox Plate of all time, not only did Naturalism not make it into the winner's circle, he didn't even make it to the winning post.
A field of 14 lined up for 72nd running of Australia's premier weight-for-age contest. Between them they had won a staggering 51 Group One races.
They included the winners of a Cox Plate, a Melbourne Cup, a Japan Cup, three Caulfield Cups, three Epsom Handicaps, two Mackinnon Stakes, two Doncaster Handicaps, two Australian Cups, two Stradbroke Handicaps, two Queen Elizabeth Stakes, an AJC Derby, a VRC Oaks, and even a Golden Slipper Stakes.
The race was a cracker, but not for all the right reasons. There was a fall at a crucial stage, which indirectly put the favourite's jockey on the deck, and it was like war had broken out in the last 300 metres.
Finally, when the dust settled, an eight-year-old legend emerged as the somewhat unlikely winner, given the Cox Plate was being used as the horse's final prep race for 1992 Melbourne Cup.
Not that Super Impose didn't deserve to win a Cox Plate. It is a champion's race and he had already established himself as a champion, if only for the fact that in the previous two years he'd done the seemingly impossible, and won successive Epsom and Doncaster Handicaps over the Randwick "mile", arguably the world's toughest.
Plus he'd run second in the 1989 Melbourne Cup, and fourth in that race in 1991, after finishing second at his two previous starts in the Cox Plate and the Mackinnon Stakes.
Amazingly, his jockey on this momentous day had never before sat on his back, not even in trackwork. And but for an unsuccesful approach to ride a competitor, and a phone call that came too late, Greg Hall would never, ever, had ridden Super Impose.
Early in the week Hall had been told by a pressman that Bart Cummings was looking for a rider for his 1991 Caulfield-Melbourne Cup winning mare Let's Elope. Hall approached the master trainer, but Cummings was non-commital.
Soon after, Lee Freedman rang Hall and offered him the ride on Super Impose. "It didn't look as if Bart was going to put me on Let's Elope, so l said yes to Lee," Hall said.
Within minutes, he said, the phone rang again, and this time it was David Hayes offering him the ride on the 1990 Cox Plate winner, Better Loosen Up, whose regular rider, Michael Clarke, was serving a suspension. "I had to tell him I'd taken the ride on Super, but I was wishing I hadn't."
Hall was mindful of Super Impose's ability – he'd seen the back of him often enough – but was aware the horse was only running in the Cox Plate, as against the Mackinnon Stakes on Derby Day, so as to have a decent break before tackling his main mission, the Melbourne Cup.
Of course, Freedman also trained the hot favourite, the 1992 AJC Derby winner Naturalism, who'd bolted in at each of his previous three starts, in the Memsie Stakes, the Feehan Stakes, and the Turnbull Stakes. With gun jockey Mick Dittman in the saddle, the entire's connections were oozing confidence.
On race day Hall found himself sitting next to Dittman in the jockeys' room. It just so happened that Dittman had ridden Super Impose at the gelding's previous start, and had won the Canberra Cup on him. "Listen mate," he said, "the way he won the other day, don't think he hasn't got a chance."
Dittman's words gave Hall some encouragement, and he wasn't too worried when Super Impose was slowly away and settled near last, as that was where he usually raced.
The race was run at a solid gallop, with the pace being set by the three-year-old filly Slight Chance, who 12 days later would go on to win the VRC Oaks.  She was joined by the 1992 Epsom winner, Kinjite, swinging out of the back straight, with Naturalism seemingly going half pace back in sixth place on the rail, and Hall taking Super Impose wide – fortunately as it turned out – to commence his run.
At the 700 metre mark Dittman eased Naturalism away from the rail to start making ground, but no sooner had he done so than up in front of him the recent Caulfield Guineas winner, Palace Reign, crossed his legs and fell. The 1991 Caulfield Cup winner, Sydeston, went over the top of the fallen horse, and in doing so crashed sideways into Naturalism, jolting Dittman from the saddle.
The race was thrown into confusion, with some right out of it but others getting into it, including both Super Impose and Better Loosen Up, who'd been wide on the track and missed the backwash of the fall.
Kinjite and Slight Chance were in the lead straightening up, but were being joined by Let's Elope. Just behind her Simon Marshall on Better Loosen Up was trying to get off her heels and push Super Impose out of the way.
Hall was having none of it. "I was entitled to hold my ground, and it meant Better Loosen Up had to switch back inside of Let's Elope. If he'd got under my neck and come out, he probably would have won the race."
Hall was never the prettiest rider in the mix, but on this occasion he was almost ugly. Riding like a dervish, with his whip arm flailing away like demented windmill, he willed Super Impose to find the line.
At the same time though Let's Elope, with Greg Childs up, started to bore in badly on top of Better Loosen Up, forcing him across on to Kinjite and Slight Chance. That might have cost her the race, because it was only in the last couple of strides that Super Impose got to her.
Her waywardness cost her second place as well. Marshall, on Better Loosen Up who finished fifth, protested against her and not surprisingly it was upheld, relegating her to fifth place.
Fortunately Dittman, Peter Hutchinson (Palace Reign) and Neville Wilson (Sydeston) all escaped serious injury. Dittman was adamant Naturalism would have won if they'd stayed together. And subsequent races suggest he was probably right. At his next start the four-year-old won the Grey Smith Stakes over 2000 metres at Flemington, and was then flown to Japan, where ran a mighty race in the Japan Cup, to be beaten a neck into second place.
Sadly, the 1992 Melbourne Cup was one Cup too far for Super Impose, and he was retired after finishing a distant 15th, ironically perhaps ridden by Dittman.
Oh, and who won that Cup? A horse called Subzero, trained by Lee Freedman and ridden by..wait for it…Greg Hall.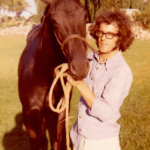 Author:
Brian Meldrum
Brian Meldrum has been a racing journalist for more than 47 years, and is a former Managing Editor – Racing, at the Herald Sun.
Comments
comments
0 comments