---
Reading Time:
4
minutes
BRIAN MELDRUM welcomes the foreign raiders to Flemington in November but warns that it is essential to keep romance in our greatest race:
IT'S TAKEN the best part of 25 years to get there, but it seems the Melbourne Cup is at the crossroads. On a day when the son of a genius weaved his own bit of Irish magic, and a man whose hobby is about winning Melbourne Cups landed his sixth one, there were questions being asked.
Has the internationalisation of Australia's greatest race gone too far? Has local participation become irrelevant?
Funnily enough the answer to both of those questions could be yes, but it could also be no.
Before delving into what is very much a conundrum, the facts of what was a quite remarkable 157th running of this iconic horse race should be acknowledged.
Aidan O'Brien is the greatest trainer in the world today and will more than likely become the greatest of all time. But on Cup Day he was upstaged by his 24-year-old son, Joseph, who became the youngest ever trainer of a Melbourne Cup winner when his three-year-old (considered a four-year-old in this part of the world), Rekindling, sailed past his old man's horse, Johannes Vermeer, within the shadows of the post.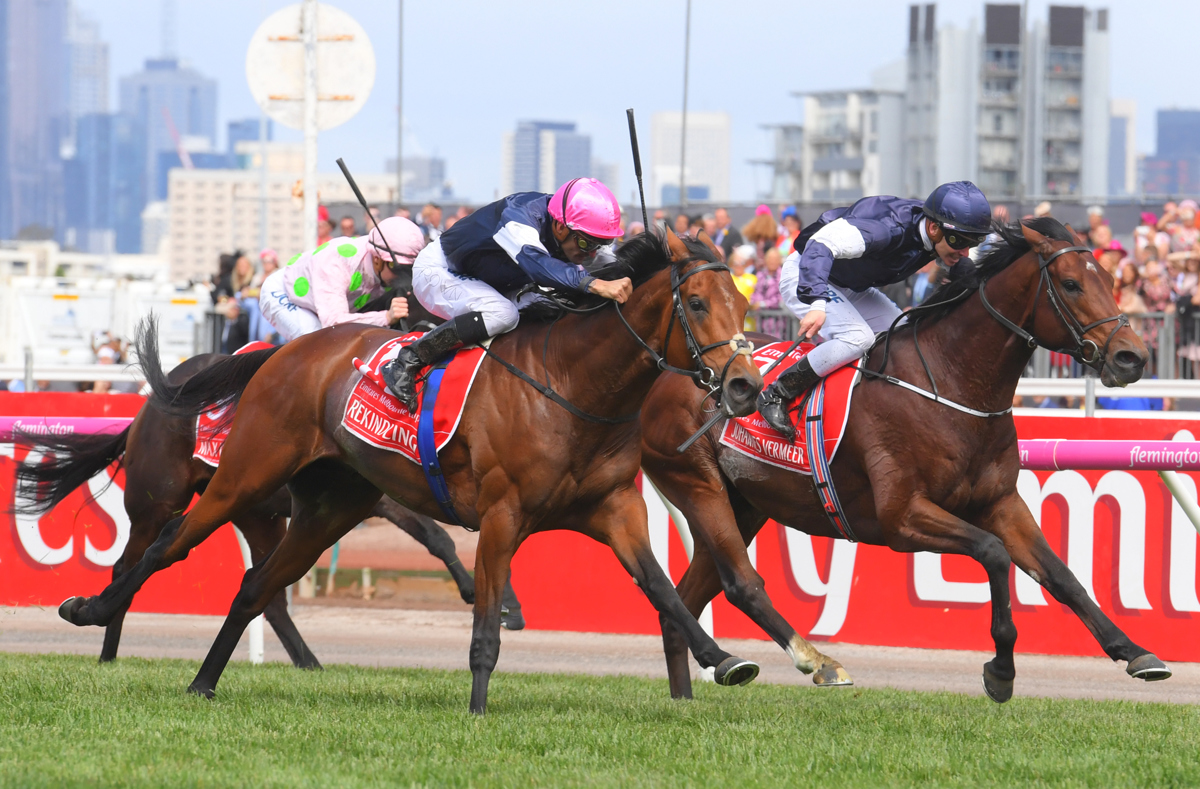 Both horses race in the now very familiar blue and white colours of Lloyd Williams, for whom racing has been a lifetime passion, but for whom winning the Melbourne Cup has become something of an obsession. He's now won six, the last two in succession.
The Joseph O'Brien story is one to be savoured. In years to come the fact that this young man's first major victory as a trainer came in a Melbourne Cup – a devilishly hard race to win, just ask his Dad – will be something to reflect upon.
You might think Joseph has been handed a career on a platter, but he hasn't. He has been obliged to work harder than most to get to where he is, and has had to overcome some prejudice.
He worked in his father's stables from a young age, in between going to school, and despite being quite tall started as an apprentice jockey when he was 15. Very early in the piece O'Brien Snr. entrusted Joseph with riding quite a few of his best horses, a move which drew some criticism from various quarters.
He silenced his critics very quickly, winning his first Group 1 race, the Irish 2000 Guineas, when he was 17, and was still a teenager when he won the Epsom – Irish Derby double on Camelot in 2012, and emulated the feat on the now aptly named Australia in 2014.
Being a jockey was only a stepping stone in his racing career, and in March last year he hung up his riding boots and started training. Now he's a Melbourne Cup winner!
Lloyd Williams' first Cup winner was Just a Dash, in 1981, and he won it again with What a Nuisance, in 1985. Back then Williams was millionaire businessman whose best mate was another racing tragic, Kerry Packer.
Williams had to wait 22 years for his next Cup winner, but by then he'd spent millions setting up his own, private training establishment at Macedon, north west of Melbourne, a place where he could have complete control over how his horses were trained. And it was set up pretty much with the sole purpose of getting Melbourne Cup winners.
The first of these came in 2007 with the grey Efficient, a New Zealand bred gelding by Zabeel. By then though Williams had come to realise that the best staying horses were those bred in Europe.
He spent millions on them, initially with little return, but over time he and his staff learned how to train them, and in 2012 Green Moon became his first imported Cup winner.
Last year Almandin, a German horse he identified himself, became his fifth winner, one in which he shared ownership with many of his close friends, and this year a relationship he struck with O'Brien family many years ago bore fruit with Rekindling, a horse Williams bought as a yearling at the sales in England.
Many things add up to a Melbourne Cup winner, not the least being a good ride. In the 2009 Cup Corey Brown travelled wide throughout on Shocking but got the horse into a perfect rhythm and was able to win. He did the opposite on Rekindling, having him cuddled up on the rail in the midfield until around the 600 metres, then angling him out to get a clear run turning into the straight and timing his run to perfection. It was a gem.
So, back to the questions.
Has the internationalisation of the Melbourne Cup gone too far? Given only two of the first 11 horses home in this year's running were trained here, and none of the first 12 home was bred in the Southern Hemisphere, you could mount a pretty fair argument to say that it has.
The stark fact is staying bred horses in this part of the world have become markedly inferior to those bred overseas, mainly in Europe. A Melbourne Cup field of home bred stayers would be a "hack" race to end all "hack" races.
The question of local participation is a different story.
Williams isn't the only Australian owner sourcing overseas stayers; there are plenty of them, not the least being the big racing syndicates such as OTI and Australian Bloodstock.
There are dozens of imported stayers racing in Australia now, but to run in the Melbourne Cup they have to fulfil some fairly stringent qualifying clauses, and there is an argument to say that Australian form is not being given the same precedence as that of many overseas races.
That is something the handicappers will have to work out, but it does need looking at.
The VRC might also look at giving the winners of more lead-up races automatic entry into the Cup field. I say lead-up races because, if you make races run the previous season exempt, you run the risk of having out-of-form horses in the field. I have no doubt the VRC would be reluctant to do this, but it can't skirt the issue.
No-one doubts that the presence of overseas-trained horses is imperative to the very high standing of the Melbourne Cup, but the presence of a horse such as Prince of Penzance is essential to the romance of this great race.
And, believe me, a major reason why the Melbourne Cup is "the race that stops the nation" is, for most people, the possibility that it might be won by a battler with a 100-1 chance.
Preferably a local.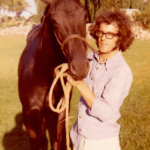 Author:
Brian Meldrum
Brian Meldrum has been a racing journalist for more than 47 years, and is a former Managing Editor – Racing, at the Herald Sun.
Comments
comments
0 comments