---
Reading Time:
3
minutes
ENGLISH CRICKET has unearthed a new pace bowler making a name for himself at the double, writes RON REED:
MARK DOWN the name, apparently. And it is quite a moniker. Tobias Skelton Roland-Jones, who plays cricket mainly at Lord's where he has been a professional for 91 first-class matches for Middlesex with limited moments of glory, may be on his way to Australia for the Ashes, presuming that noble contest does survive the great Australian cricket pay war.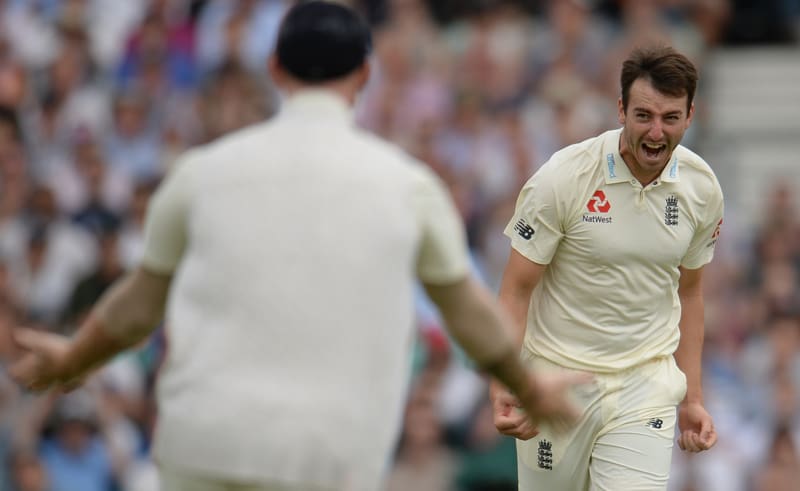 Who? Why?
Well, the Poms have pulled one out of the old Dad's Army playbook, it seems. Roland-Jones is 29, which even by England's standards over the years is getting on a bit to be making your Test debut, which he has just done with great success. A fast-medium bowler whose first-class batting average of 22 almost, but not quite, entitles him to call himself an all-rounder, he was one of three new players – batsmen Tom Westley and Dawid Malan were the others – called up for the third Test against South Africa at The Oval.
Starting with two wicket maidens, he finished with 5-57 – all of them top-order scalps – as the tourists were bowled out for 175 in reply to 353, leaving England well placed to take a 2-1 lead in the series, which will amount to confirmation that they are going to be a handful if and when they get to Australia. They won the first Test by 211 runs and lost the second by 340.
Roland-Jones is not particularly quick but, coming on first change, he managed to clearly out-perform the two established new-ball stars, James Anderson and Stuart Broad. Anderson was among those to say, for the record, how impressed he was.
There was another predictable spin-off from this unexpected arrival. The "colour" writers, of which there are usually plenty in most cricket press boxes, immediately turned their attention to hyphenated names, discovering – probably to their surprise – that they have not been all that common. Except in Pakistan, of course, where they are pretty much the norm – think Inzamam-ul-Haq, Misbah-ul-Haq, Ata-ur-Rehman and countless others.
There have been only four previous hyphens to have played for England, and they are mostly obscure and from many decades ago – George Simpson-Hayward, Hugh Bromley-Davenport, Mandy Mitchell-Innes and H. D. G. ("Shrimp") Leveson-Gower, whose name was sometimes written with the hyphen and sometimes not. He was mainly known as an administrator but played three Tests with such modest success that it was once written than his initials and names almost outnumbered his runs. The celebrated broadcaster and journalist Christopher Martin-Jenkins was a promising player in his young days but never made it to the top.
Australia appears to have had only one hyphenated Test player, although West Australian speedster Nathan Coulter-Nile has been on the verge of breaking through for some time. Leslie O'Brien Fleetwood-Smith, known to one and all as "Chuck," played 10 Tests during the thirties, taking 42 wickets. In 112 first-class games, the Victorian took 597 wickets, which suggests he should have played more Test cricket. Many rated him the most gifted spin bowler Australia ever had until Shane Warne arrived, but he was a complex character who seemed just as interested imitating bird calls on the field as he was in getting batsmen out.
He could certainly do the latter. The legendary Bill O'Reilly once said the ball with which Fleetwood-Smith bowled England's champion batsman Wally Hammond at Adelaide in 1937, pitching outside the off-stump and hitting leg, was the finest delivery he ever saw. He took 10 wickets in that match, helping to win the Ashes.
Born and raised in Stawell, he never had much taste for work and – bearing a resemblance to the swashbuckling film star Errol Flynn – he much preferred the wine, women and song lifestyle. Despite a circle of friends who included the cricket-loving Prime Minister Sir Robert Menzies, he drifted into vagrancy and was often found living under the bridges on the Yarra. He died at 62, having left behind his own epitaph: "Too many friends, parties and social drinks."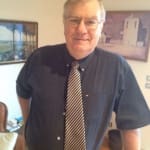 Author:
Ron Reed
RON REED has spent more than 50 years as a sportswriter or sports editor, mainly at The Herald and Herald Sun. He has covered just about every sport at local, national and international level, including multiple assignments at the Olympic and Commonwealth games, cricket tours, the Tour de France, America's Cup yachting, tennis and golf majors and world title fights.
Comments
comments
0 comments