---
Reading Time:
3
minutes
WHAT can a "retired" champion horse trainer do for a little recreation? Well, he can climb another mountain, as ROD NICHOLSON reports:
PETER Moody has climbed more mountains (figuratively in the past) than he cares to remember. From a kid in the wilderness of outback Queensland, he became an icon of Australian racing's training ranks, highlighted by the unprecedented 25 consecutive wins of world champion sprinter Black Caviar.
He can lay claim to a feat never likely to be matched _ training Australia's Racehorse of The Year five times in six seasons.
The downside to reaching the peak is the threat of tumbling down the other side. Moody suffered a gut-wrenching fall when he was charged with administering illegal levels of the drug cobalt to the stallion Lidari when runner-up in the 2014 Turnbull Stakes at Flemington.
From the poster boy of Australian racing he had to endure snide remarks, innuendo and personal, family and business torment for 18 months until judgment day.
That came in March last year when the Racing Appeals and Disciplinary Board cleared Moody of deliberately administering illegal levels of cobalt.
He was, however, found guilty of a far less serious charge and suspended for six months.
After all the anguish, and publicly disgusted with the protracted hearing that deeply affected him and his family, Moody declared he would quit training and not contemplate returning while the incumbent stewards/integrity department remained in control.
True to his word, he walked away a winner when his warhorse sprinter Flamberge won the Group 1 William Reid Stakes. A fire sale at his iconic Caulfield stables followed and the man known universally as Large slipped quietly into the distance.
Fast forward 15 months and Moody is at peace with the world, while two fellow trainers _ Danny O'Brien and Mark Kavanagh _ who faced similar cobalt charges continue (so far successfully) the legal battle to clear their names.
Moody simply has moved on. He is one of the highest-paid and most popular talkers on the guest speaker circuit, travelling the nation and providing frank and expert commentary.
He also is sponsored by bookmaker Ladbrokes, and is keenly sought by syndicates and stud farms to cast his eagle eye over yearlings at the nation's major sales.
Moody is a regular at Caulfield trackwork. His wife Sarah owns more than 80 gallopers and Moody watches them train under his former colleagues such as Ciaron Maher and Mick Price, as well as Darren Weir and David Brideoake.
Nobody doubts his eye for a horse, although he even surprised himself when one of the gallopers he and Sarah bred, the mare Nurse Kitchen, sold for $1.7 million at this year's May Magic Millions sales.
From a leviathan trainer, he has emerged as a leviathan breeder and owner, only half-jokingly complaining about the cost of training fees!
On top of all this, he is due to release a book for the Spring Carnival which is certain to be a best-seller given his career, forthright opinions and charismatic qualities.
The new lifestyle suits Moody, who for seven days every week of 20 years would rise at 3.10 am to care for his ever-burgeoning stable of stars.
Recently he took his family to Italy for a holiday. This season he took pleasure in watching his daughter Breann play football with Carlton in the AFL women's competition's inaugural season.
And only last week he was climbing mountains again _ this time literally.
Moody knows and loves war history as much as he does racehorses. So, it was with immense pride that he scaled the infamous Kokoda Trail.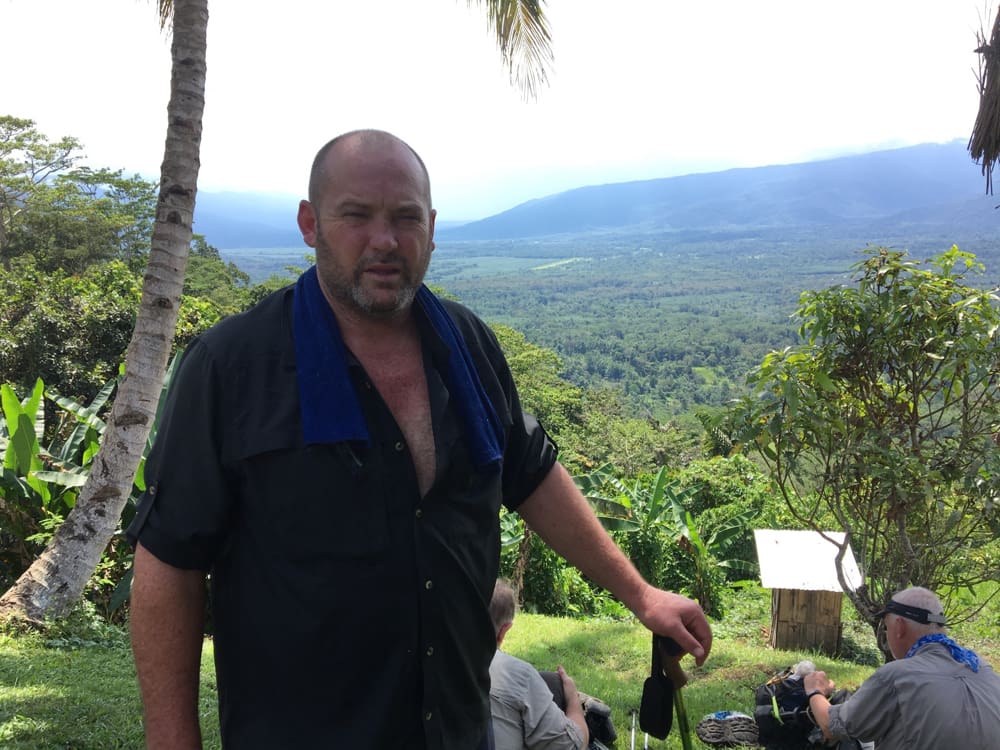 Moody spent seven nights in the inhospitable territory as he navigated the single-file thoroughfare through the Owen Stanley Range in Papua New Guinea, the scene of the intense 1942 World War II battle between the Japanese and Aussies.
Moody cheerfully survived hot and humid days and intensely cold nights, where torrential rainfall and the risk of endemic tropical diseases such as malaria are ever-present.
"It was fantastic," he said after arriving back at Port Moresby on Friday morning.
"It was relentless, and everything you have pictured and seen on old footage. I wrenched my left Achilles a couple of days before the end but I'm pleased to say that the cheeks of my ar**and my private parts survived the ordeal. You couldn't imagine doing this with bullets flying everywhere from snipers. You get an even greater appreciation of the bravery and fortitude of our old soldiers."
Moody said he dropped 9kg on the trip and "I'm under 120kg for the first time in 20 years."
That's two more mountains he's conquered in the one outing!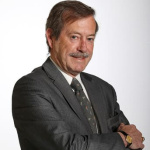 Author:
Rod Nicholson
ROD NICHOLSON is one of Australia's best-known sports journalists. He reported cricket, football, racing and other sports for 47 years for The Herald and The Herald Sun.
Comments
comments
0 comments